Spruce Up Your "About Us" Page
After wowing your website visitors with your custom home page, their next stop is most likely your "About Us" page. Is this page as strong in reeling in potential clients as you think it is? If you're unsure about that, don't take any chances. Here are 7 ways to improve your real estate business information page.
Provide Them With What They Need.

What specific services do you provide? First time visitors will want one thing and it isn't to just know more about you, it's how your real estate business will help them buy or sell that home.

Use Facts and Let Them Decide.

Most 'About Us' pages make use of superlatives such as outstanding, influential, or world-class. Maybe you are what these words claim to be but also provide reasons and, more importantly, facts to back them up.

Don't Rely on Stock Photos.

Stock photos can be attractive but they can also appear to be cold and impersonal. Use real photos whenever you can.
Let visitors see the faces behind your business. Use professionally taken photos of yourself, your office, and your associates if you're a team.

Highlight Your Industry Awards.

Showcase your industry recognitions, charity participations and recent company milestones.
Add awards that would give an excellent impression of great service such as being the one of the top 3 Realtors in your area.

Keep Your Page Up-to-Date.

Inform your visitors of new developments such as entering new markets and adding more services, just to name a few.

The W5.

Just like how you should make sure your real estate website is user-friendly, you have to make sure that the information on your About page will answer the five "W"s: Who, What, When, Where and Why.

Get Visual and Add Video.

Did you know that visitors spend 100% more time on pages with videos on them? A thirty or sixty second visually pleasing company profile video will entice and keep them on your website longer.
You can also feature links to video testimonials from clients.
The best way to establish credibility through your 'About' page is to focus on objective information and guide your clients to deciding that you're the best option for their needs. In the end, people want to do business with real people that offer personalized real estate service.
Did you enjoy reading this article?
Sign up for more updates with our Agent Intelligence Newsletter!
We are committed to protecting your privacy.
Real Estate Websites for Agents
Learn which package works best for you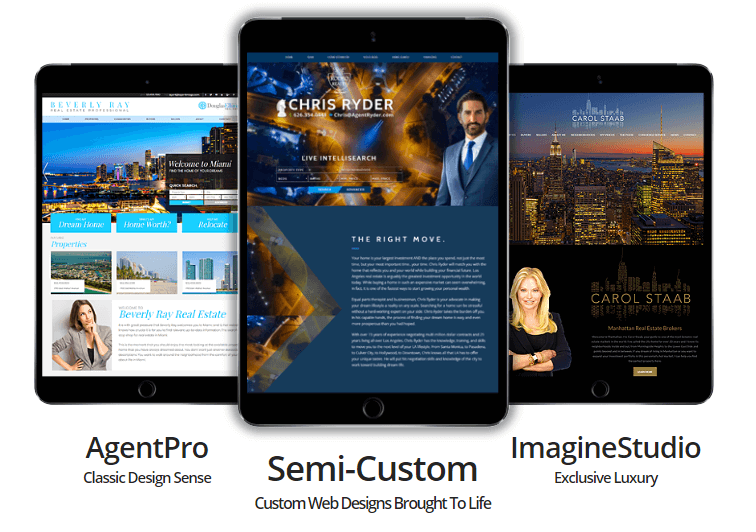 Learn More