Surprising Results When You Add Video to Your Website
Update: Agent Image TV is no longer offering video services. If you are looking for real estate website and marketing services, please visit www.agentimage.com.
---
You may think your website has it all, but somehow, it's still not delivering the amount conversions you so desperately need. Truth of the matter is, not even the snappiest or smartest call to action copy is enough to seal the deal in this day and age. Nowadays, video is the way to go.
If a picture paints a thousand words, then video takes things to a whole new level. Research shows that you can convert more clients quickly when there are options to view video listings. Buyers and sellers can typically visit an average of five websites before deciding which property to purchase. When you add video to your real estate web page, this number decreases to less than two.
And the good news is you don't have to be Steven Spielberg to get it right. The key thing here is to get your video to stand out. Place your videos strategically throughout your website, with the appropriate message and in the right locations.
If you didn't already know, Agent Image offers exclusive video services via Agent Image TV. We provide agents and brokers with easy and affordable ways to add video to their websites – at non-astronomical budgets.
Pricing for a 30 second video is only $499 and $799 for 60 seconds. Once your video is produced, you have the added benefits of linking videos with your online property listings and embedding videos on your site and other websites. You also get to take advantage of our free video advertising network for agents and properties to get more national and international exposure. Video production with Agent Image TV takes about 10 to 14 business days to produce, and once completed, you own all rights to the video. You even have the option to star in your own videos which adds a personalized feel in connecting with your leads and clients.
Think of real estate videos as the new virtual tour, except the big difference is, video helps buyers connect with a product in a more personal way – all in one click. With the proper guidance from a dedicated team of professional editors, narrators, sound and video experts – you can have impressive videos to tell your story or walk-through your listing. Interested in more information? Check out www.agentimage.tv for examples and pricing.
Did you enjoy reading this article?
Sign up for more updates with our Agent Intelligence Newsletter!
We are committed to protecting your privacy.
Real Estate Websites for Agents
Learn which package works best for you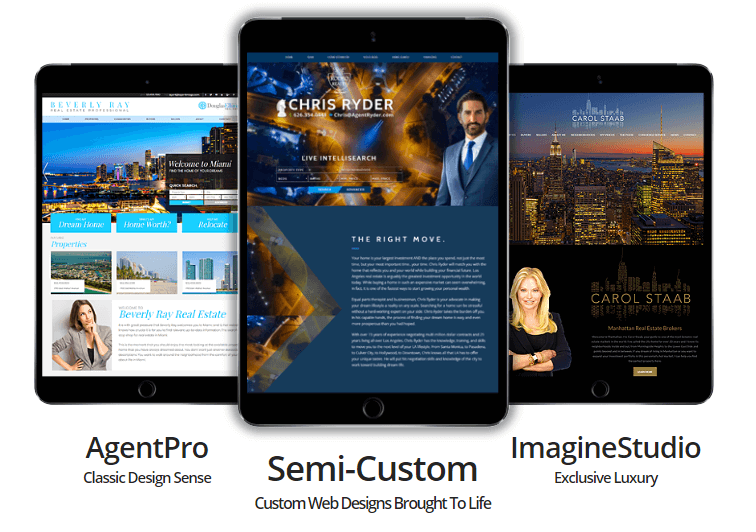 Learn More