The 10 Best Real Estate Websites for December 2020
The new year presents fresh opportunities to grow your real estate brand and create positive and memorable online experiences for clients, especially now that the vast majority of buyers and sellers have gone digital.
Web design is the name of the game now that clients have become even more reliant on online resources to find and sell homes. Is your brand ready to dominate the competition this year?
Here are the best real estate sites we launched in December 2020.
Anne Hogan Perry
Honolulu, HI
AnneHoganPerry.com shows the striking contrast between Hawaii's modern, glass-clad façade and the rugged beauty of its natural landscape. Anne Hogan Perry lets you have the best of both worlds with luxury real estate – modern conveniences set amidst the natural wonders of Hawaii.
What makes this website special: The site is available in several languages, including Mandarin, Russian, Arabic, French, and Spanish, showing inclusivity and a commitment to providing the best service to international clientele.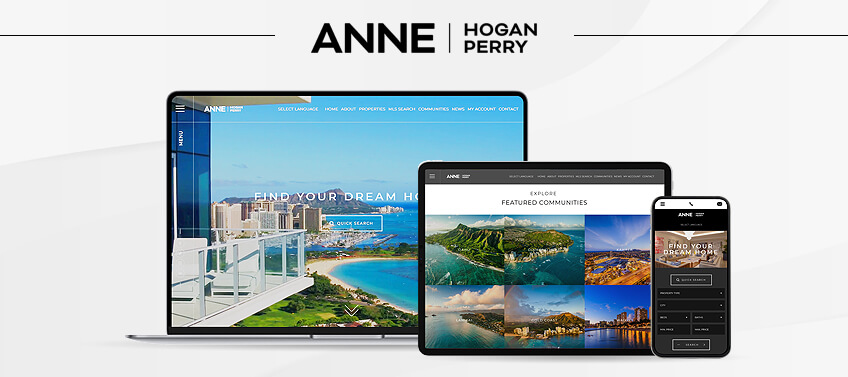 Elijah Jacobs
Framingham, MA
What do hip-hop and real estate have in common? Luxury – and ElijahJacobs.com has plenty of it. The site perfectly captures the gentlemanly sophistication of Elijah Jacobs with a classic black and gold palette.
It calls our attention to the striking contrast of E Jake's two personas – The Rapper, The Realtor – and finds a middle ground in slick entrepreneurship.
With crisp images, responsive design, and smooth navigation, the site tells the story of this compelling figure, one that you'll want to cut deals with in both music and real estate.
What makes this website special: The site is a single stop for multimedia content under Elijah Jacob's brand, from music releases and official merchandise to active listings and client testimonials.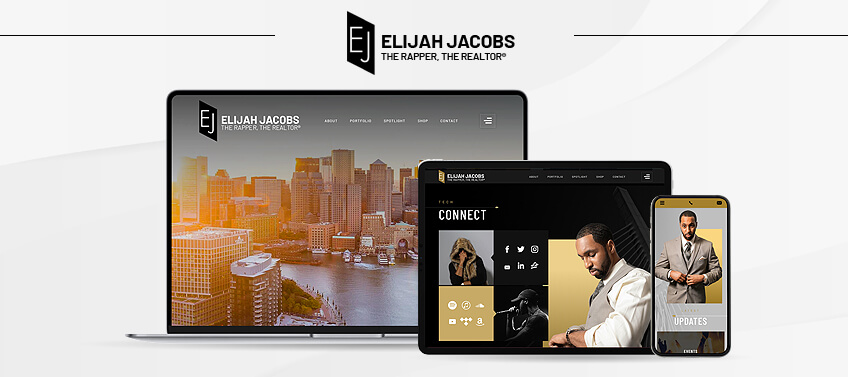 Hatch Agency
Houston, TX
Clean, wholesome, refined – HatchAgencyRE.com projects youth and casual elegance with light colors and daytime photos of some of Houston's most coveted luxury properties. A comprehensive Community page runs through the team's service areas with succinct copy while the Testimonials page acquaints us with Hatch Agency's long list of happy clients. Real estate, after all, is a people business.
What makes this website special: A page dedicated to Texas real estate consumer protection shows the Hatch Agency's professionalism, uprightness, and dedication to customer satisfaction.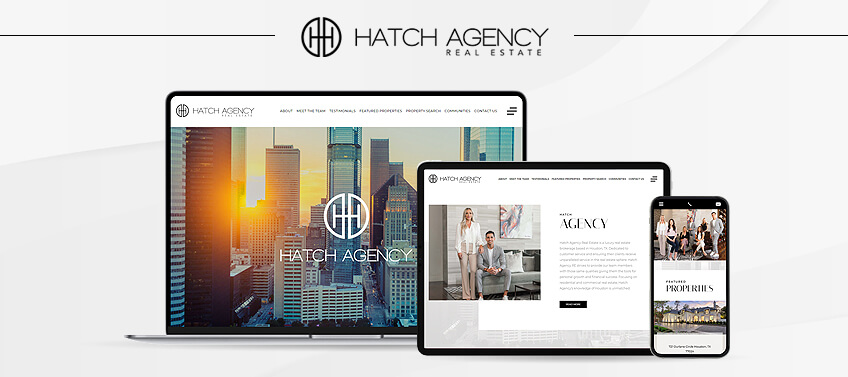 Julia DeLorme
Los Angeles, CA
JuliaDeLorme.com manages to convey the modernity and timelessness of L.A. luxury real estate with twilight photography. The site presents a dream-like, neon-lit version of the City of Angels. Stand-out features include the Concierge page, which puts clients in touch with a global referral network of top architects and designers, and the Global Marketplace, an interactive map showing Julia's international partnerships through The Altman Brothers.
What makes this website special: An MLS search feature lets site visitors customize the search experience from property type and square footage right down to individual home features.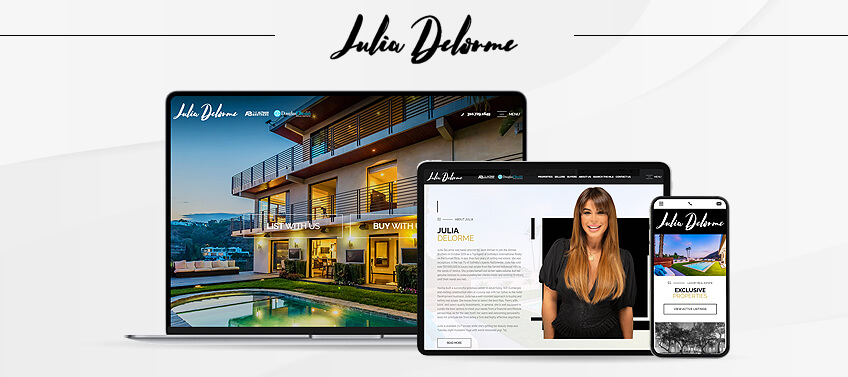 Brooke A. Elliot
Beverly Hills, CA
A stunning video header gives us an intimate look at some of Beverly Hills' most lavish interiors at BrookeAElliot.com. The sun-drenched shots and footage gives us a feel for the languid and surprisingly laid-back lifestyle. The Recent Sales page lists some of Brooke's high-profile deals across Los Angeles County, building credibility and confidence in her abilities as a top producing agent.
What makes this website special: IDX integration gives site visitors full access to active listings in and around Beverly Hills without leaving the site.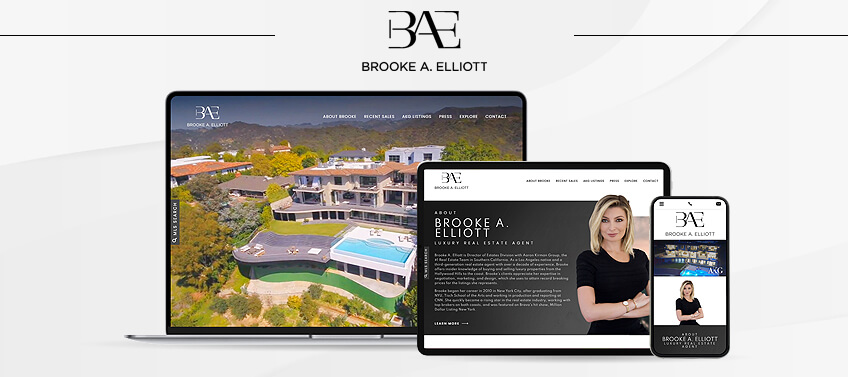 Caren Kelley
San Diego, CA
EquestrianRE.com offers a grounded and approachable take on luxury equestrian real estate with light colors and bright photos showcasing some of the best horse properties in and around San Diego, CA. It keeps the focus on the team's shared passion for horses and connects with the audience on that level.
What makes this website special: Wide aerial shots do a wonderful job of showing the expansiveness of California's finest equestrian properties. Smooth navigations lets clients view an overwhelming number of properties without getting lost in the maze of communities Caren Kelley serves.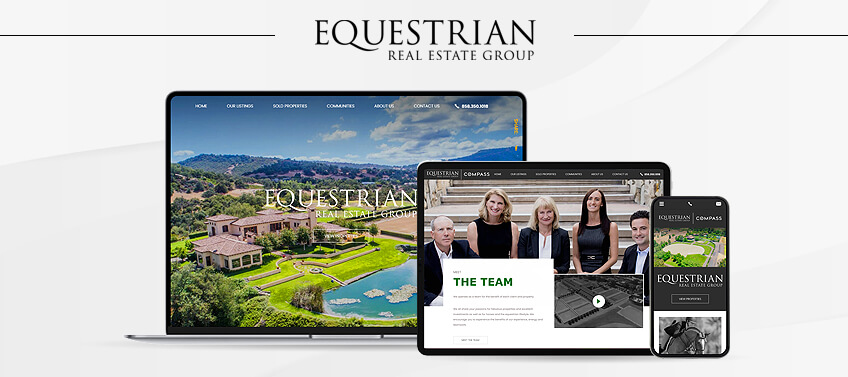 Tina Epstein
Brooklyn, NY
BrooklynHomeSearch.com features a beautifully done video header that shows you exactly why you want to live in Brooklyn – the waterfront, lifestyle, and most of all, the people. The site does a wonderful job of showing day-to-day life in this corner of NY, enticing buyers to make the move.
What makes this website special: The official blog, Tina's Turf, features local attractions and real estate tips straight from the pros. With thoughtful content and relevant topics, the blog presents Tina as a local expert who is deeply rooted in the community she serves.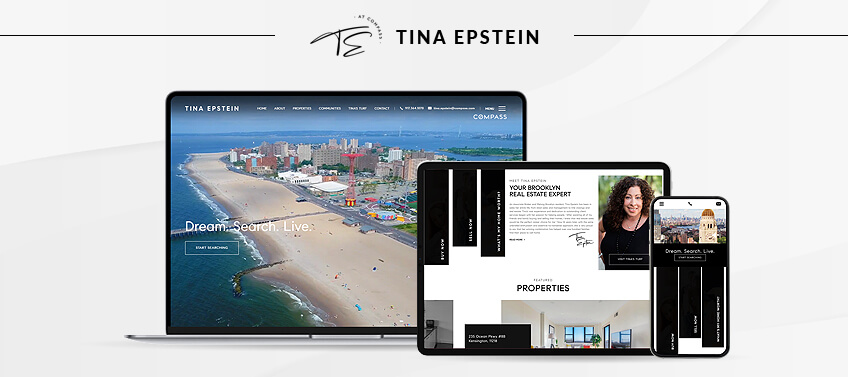 Theresa Marrocco
Boca Raton, FL
RealHousesOfSouthFlorida.com holds nothing back when it comes to showcasing Boca Raton, FL in all its glory. From the sugar sand beaches to luxury high rises, the site goes full force with brightly lit photos and videos of Theresa Marrocco's service areas. With an entire page dedicated to Relocation, Theresa makes it easier for buyers to pack their bags and move to sunny Florida ASAP.
What makes this website special: The site captures the larger-than-life attitude of Florida and its affluent residents with sweeping video footage and expansive real estate shots.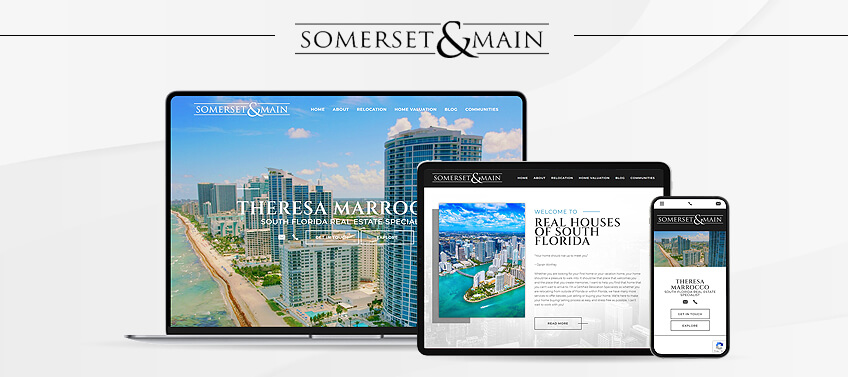 The Wright Agent
Virginia, VA
TheWrightAgentRE.com keeps it simple with a black and white palette and touches of gold. A dimmed down video header offers a glimpse into Virginia's finest homes without being intrusive. The site emphasizes the real estate team's business philosophy, which is the seamless integration of design and real estate. And it certainly shows in the tasteful and sophisticated design of the site.
What makes this website special: Less is more, and the site proves this point with a subdued color palette and dim images to keep the focus on relevant real estate information.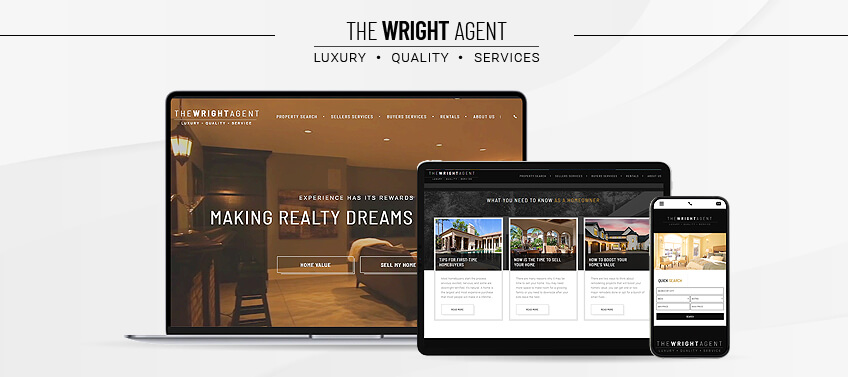 Farrah Geeson
Scottsdale, AZ
FarrahGeeson.com plays up the human element of real estate, showing top agent Sarah Geeson and her team. In the video header, Sarah looks directly into the camera, making an instant connection with site visitors and personally welcoming them to the site.
The design makes excellent use of light colors to create a friendly and welcoming atmosphere. Sunlit photos of luxury properties in and around Scottsdale, AZ remind guests why the Sun Belt is one of the most desirable places to live in the U.S.
What makes this website special: It puts a face and name to the business – clients want a real estate company they can trust, and one way to establish trust is by showing the humanity of real estate agents.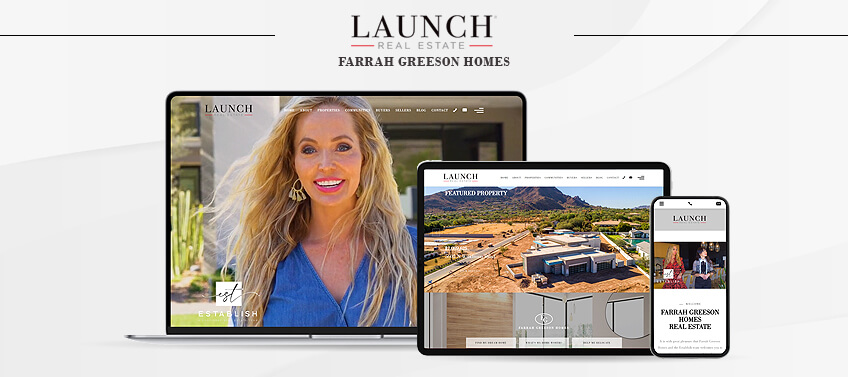 Get ready for the new normal of real estate with exceptional web design
It takes a professionally designed site to tell your brand story and show prospective clients what makes you different from the competition. If you're ready to take it up a notch, call Agent Image at 800.979.5799 for a FREE online marketing strategy consultation.
The company has over 21 years of experience in web development services. We've worked with the best agents in the industry and we can't wait for you to become our next success story.
Did you enjoy reading this article?
Sign up for more updates with our Agent Intelligence Newsletter!
We are committed to protecting your privacy.
Real Estate Websites for Agents
Learn which package works best for you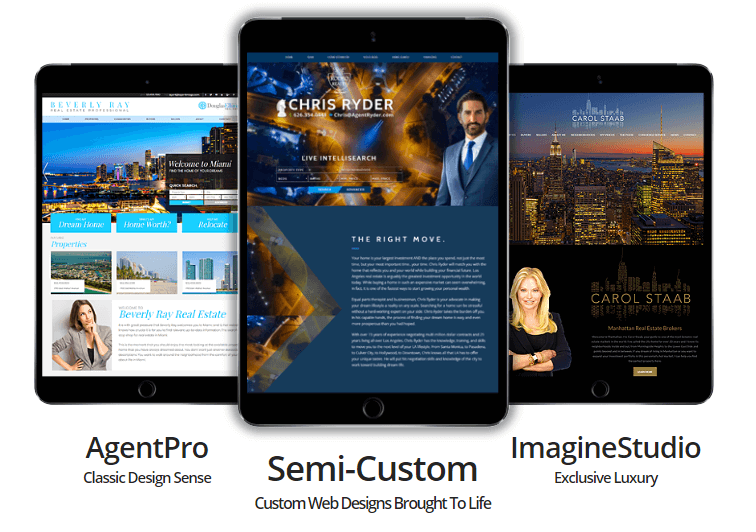 Learn More