The A-Z Guide to Digital Marketing in 2021
Digital marketing can be a little intimidating if you're new to it. With so many terms and concepts to learn, you may find yourself at a loss.
That's why we prepared a guide that will teach you the A to Z of successful digital marketing in 2021. It gives you a clear understanding of the ideas that underpin online campaigns and even offers you ideas on how to implement them in real estate.
Master the terms below and digital marketing will soon be as easy as ABC!
Always-on marketing — The internet has made access to information accessible 24/7. If prospects want information about your business, they want it now — not later. This is why your website and social media channels are so crucial, because they allow people to know more about your brand even if you can talk to them directly at this very moment.
Buyer persona — Real estate clients are not one amalgamated audience — each one has different motivations and needs. Buyers and sellers, for example, require drastically different services. And that's to say nothing of property investors, second-home buyers, and commercial clients. Ditch the shotgun approach; develop buyer personas to make your digital marketing razor sharp.
Cost per mille (CPM) — In digital marketing, advertising rates are computed according to CPM, a.k.a. the budget it requires to have your material seen by 1,000 people. Remember this term well, as it will be crucial to planning your social media, YouTube, and display network marketing spend. (Note: mille = 1,000 in French.)
Data — Numbers tell a story, including what real estate prospects really want. By analyzing data points such as gender, location, and interests, you can unveil trends and consumer needs you wouldn't otherwise have known. If you want to succeed in digital marketing, put your data scientist hat on.
Engagement rate — In social media marketing, engagement rate measures how compelling your posts are. It is computed by taking the total number of likes, comments, and shares and dividing it by the total number of impressions or views an ad received.
Funnel — The funnel is often used as a metaphor for the consumer journey. As the funnel gets narrower from top to bottom, a prospect goes from awareness, to interest, to consideration, and finally conversion. Make sure that your digital marketing efforts target different parts of the funnel to turn leads into customers.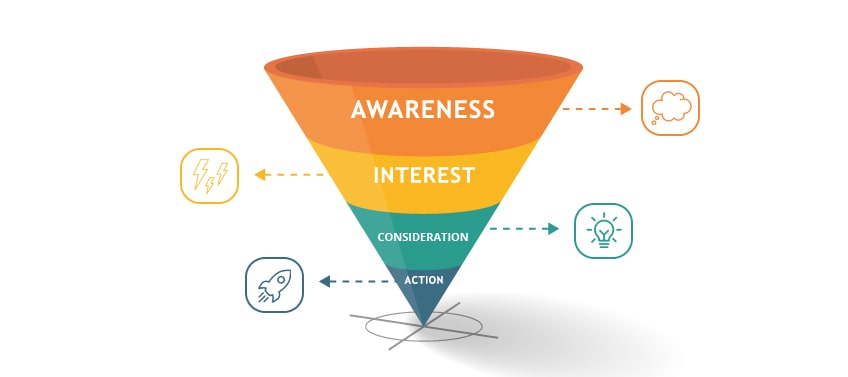 Geotargeting — Thanks to smartphones' GPS function and consumer-provided data, you can make your digital ads appear only in certain locations. This is especially helpful for real estate professionals as they often have to sell homes in various neighborhoods and even different states. Geotargeting ensures that you only target people interested in a certain property market, thereby optimizing your marketing spend.
Heat map — A heatmap is a user behavior visualization tool that shows how people interact with your site. More specifically, it tells you which part of your website gets the most clicks; red means higher interaction ("hot") while blue means less interaction ("cold"). Since people read from left to right, the heat map usually takes on a vaguely F-shaped appearance — though the hotspots might differ depending on your site's layout or features. Web developers usually install software such as Hotjar, Crazy Egg, and Mouseflow to enable this feature.
Impression — Simply put, impression refers to the number of people who saw your ad. As such, it is sometimes called "ad views." Do note that more impressions do not necessarily translate to success; a substantial portion of the people who saw your ad must also interact with it to denote interest.
Jargon — With the average human attention span now shorter than a goldfish's, using jargon is a surefire way to make your audience tune out. Why write "HOA" when "homeowners association" is so much easier to understand? While realtors may know these terms by heart, the average buyer or seller won't. So write with your audience in mind and keep things as simple as possible.
Keyword — All Google searches start with a keyword. If you want your target audience to find you online, you must anticipate the keywords they will use. You can integrate these keywords into your website's content and metadata to make your business more searchable on Google. Doing so will help you rank higher in search result pages and attract more leads.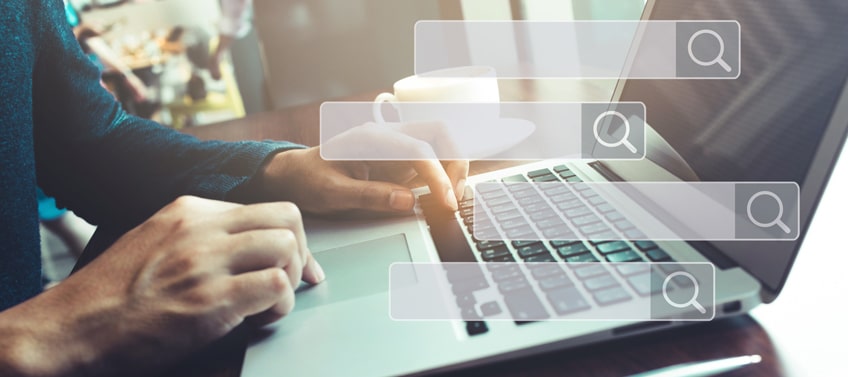 Lifetime value (LTV) — The total profit you earn from each customer for the duration of your relationship. Nurturing existing real estate clients is crucial because you want them to tap you the next time they purchase a property. They may also refer friends or loved ones to you, thus expanding your client base. In either case, you can be said to be extending one customer's LTV.
Marketing automation — You don't have to send out emails manually. Nor do you have to publish social media posts one by one. And you definitely don't have to respond to basic inquiries yourself. Marketing automation tools like MailChimp, HootSuite, and various chatbots allow you to automate these tasks so you can entertain more clients and focus on the bigger picture.
Newsletter — Marketing materials don't always have to ask for a sale. Sometimes, you need to establish a connection with a prospect first and nurture them until they're willing to buy. Newsletters are an excellent way to do so. For example, you can ask website visitors to sign up for a weekly newsletter that keeps them posted on your latest listings. You get to keep in touch with a lead while offering something valuable for free, creating a win-win situation.
Optimization — Optimization means tweaking digital marketing materials to maximize the results they produce. This can involve adjusting your messaging, target audience, geolocation, and other factors. You may also do A/B testing, which involves simultaneously showing two different ads, seeing which one has more traction, and diverting the remainder of your ad budget to the version with more "pull."
Programmatic ads — More likely than not, you don't have the expertise or the time to buy digital marketing placements yourself. Luckily, programmatic advertising services can do that job for you. Just tell the platform what kind of audience you wish to reach and its AI algorithm will determine where to place your ad to get the best ROI possible.
QR codes — There are many ways to implement QR codes into real estate marketing. You could incorporate them into collaterals like for sale signs so that people can download an e-brochure for the property. You could also include one on your website so people can just scan the code to call your office instead of dialing the numbers manually. If you're holding an open house, you can ask prospects to register by scanning a QR code; you can then add their contact details to your database for future lead generation.
Retargeting — When a lead interacts with your website or social post without converting, retargeting services will reshow your ads on the websites or platforms they visit to remind them of your real estate service. You can do this using retargeting networks provided by Facebook, Google, and LinkedIn. This repeated exposure can help you land more leads with less effort.
Search engine marketing (SEM) — Google is where most property searches start. SEM allows you to be the top result in search queries by placing your ads ahead of organic or unpaid ones. This is important because the top result often gets the lion's share of clicks — and therefore leads.
Targeting — Digital advertising allows you to target your ads toward those who will be most receptive to them. Facebook and Google — the two biggest digital advertising networks — allow you to select audience parameters like gender, location, age, and even interests. This level of precision leads to more leads and better ad budget utilization.
Unique Selling Proposition (USP) — In a nutshell, your USP is what makes you stand out from the competition. This differentiator can be any number of things: expertise in a specific real estate niche, experience handling A-list clients, access to exclusive listings, etc. Whatever it is that sets you apart from other agents, be sure to communicate it clearly in your digital marketing.
Virtual tour — The COVID-19 pandemic has drastically changed how people buy houses. Luckily, virtual tours enable buyers to "view" a property even if they are not physically there. To create these tours, you need to take 360-degree photos of a house and use solutions like LiveTour or My360 to stitch the images together into an interactive experience. You can then host the output on platforms like Matterport or Zillow 3D Home.
Webinars — These educational online sessions are an ideal way to establish your authority and build your personal brand. Realtors are often asked to speak as resource persons on webinars, but you could also launch your own. You can discuss topics that prospective clients may already be wondering about, such as things first-time home buyers should know or staging tips for sellers.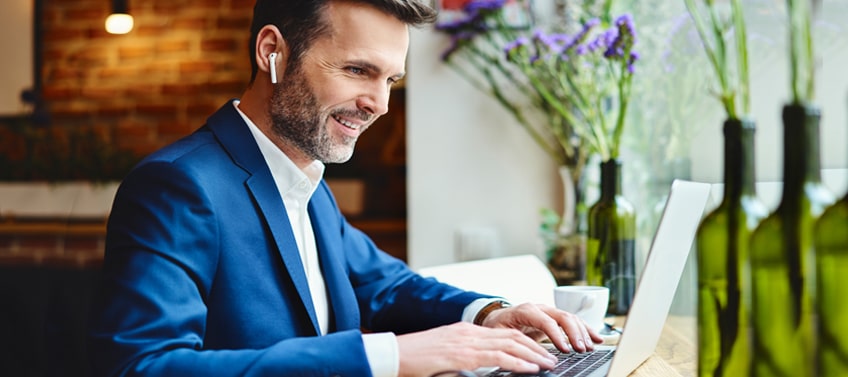 XML sitemap — If your website were a book, the XML sitemap would be its table of contents. It's a file that lists down all the pages on your website so that search engines like Google can index its contents. Be sure to update your sitemap if you've added pages or completed a website redesign.
YouTube — The world's most popular video platform can also be used for real estate marketing. For example, you could post neighborhood tours, do property walkthroughs, or discuss trends in your real estate market. Since YouTube also has a live stream feature, you can also host Q&A sessions with your audience.
Zero moment of truth — Coined by Google, this term refers to the moment when a consumer researches a product they wish to purchase. If you want to convert this prospect into a customer, you have to be present where they are at the zero moment of truth: search engines, social media, YouTube, etc.
The digital marketing landscape is an ever-evolving space, so real estate agents must always keep their ears to the ground. By doing so, they can identify new trends and leverage them to attract more clients. We hope this piece has inspired you to shake up your digital marketing strategy.
If you need help establishing your online presence, allow Agent Image to help you! Our team offers digital marketing services such as web development, search engine optimization, social media marketing, pay-per-click advertising, and more. With our help, your real estate business will be well positioned to succeed in this hyperconnected and digital-first world.
Want to know more? Get in touch with us today by calling 1.800.979.5799 or by sending us a message.
Did you enjoy reading this article?
Sign up for more updates with our Agent Intelligence Newsletter!
We are committed to protecting your privacy.
Real Estate Websites for Agents
Learn which package works best for you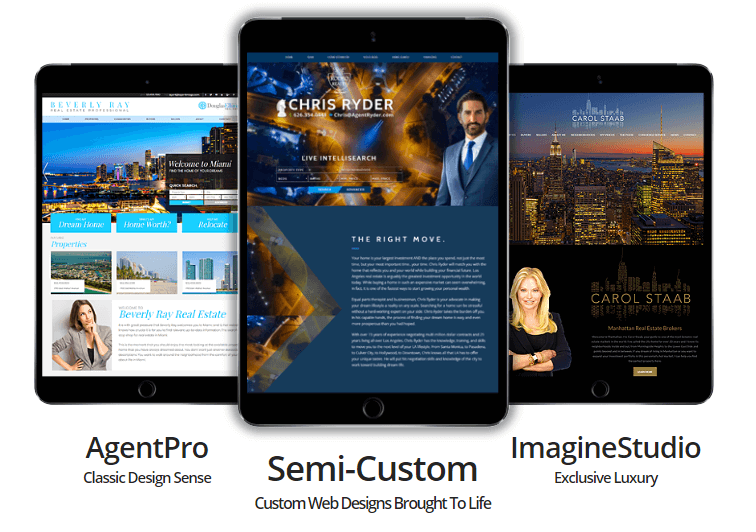 Learn More