The Name Game: Choosing the Right Business Name
Planning to put up a new division or company? To give your real estate business a good name that will draw potential clients in, it's essential to first understand the psychology behind a good business name. Here's a quick guide that addresses the infamous question, "What's in a name?"
Cognitive Fluency. Psychologists propose that during the prehistoric times, as a means of survival, the human brain developed a liking towards words that were easier to remember. The same logic stands when it comes to name preference today.
Cognitive fluency measures how easy it is to remember a name. According to studies, businesses with easy-to-remember names show better market performance than obscurely-named enterprises. So forget about trying to squeeze in your late grandfather's extremely long legacy name with what kind of business you're in plus your location and settle for a name that can stand on its own at first glance.
Some tips:
Before you start picking names for your real estate business, consider what appeals to potential home buyers and sellers and then think about the best way you can communicate the goals of your business.
Be direct to the point. Names like Arbor Team – Luxury Loft Specialists would be more effective, especially if the real estate market you're working with is very targeted.
Evoke an image. Emphasize your expertise with names that inspire potential clients to think of positive service. For instance, words like "Luxury" or "Specialists" instantly evokes a certain image, but don't go overboard with fancy terms. It's still best to keep it simple and let possible clients learn more as they interact with you.
Consider growth. As time passes, consider the possibility of expanding your real estate business. If you think you definitely want to growth from where you currently stand in real estate, go for a flexible but descriptive name that specifies a neighbourhood/area and what kind of properties you specialize in.
A Little Bit of Help. If you're having a hard time deciding on a name, get some help. Gather several ideas and present them during a team discussion. You can even go as far as making trial advertisements and see what your colleagues or friends from the industry think. If you have extra to spend, you could also ask for the help of professionals.
Remember that business doesn't have to be a solo act. But at the end of the day, it's best to know that you've achieved your goal in having a business name that people associates with expertise, professionalism and personal service.
Look out for more marketing and tech tips on our next Agent Intelligence issues. Got questions? Email us at [email protected]
Did you enjoy reading this article?
Sign up for more updates with our Agent Intelligence Newsletter!
We are committed to protecting your privacy.
Real Estate Websites for Agents
Learn which package works best for you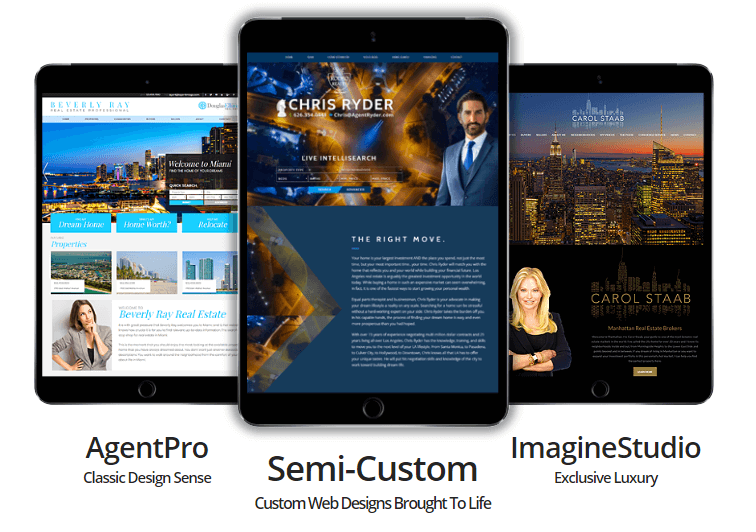 Learn More