The Top 3 Platforms for Mobile Marketing
There is no denying the fact that the number of mobile users have grown the past year and continues to do so. Real estate businesses need to know and understand how to participate in and be found via these mobile channels. If you're interested in having a mobile application or a mobile webpage, here are the top three platforms that can help your mobile presence.
Mobile Organic Searches

Smartphone users initiate their online activities using their device. Searching for information is one of the top activities smartphones users engage in, according to a study done by Google.
Shopping online is also one of the top online activities.
With this in mind, the best step to take would be to create a responsive website. A responsive website "responds" to the device the visitor is using and will adjust to it's specifications before loading the content.

Mobile Content Marketing

It's important to take into consideration your context when creating content for different devices. Smartphone use is primarily motivated by communication while tablet use is primarily motivated by entertainment.
Focus on ideas that backs up references, communication, or entertainment.
Don't forget to go improve your content by getting popular mobile search trends and high performing online activities such as social networking together.

Mobile App Stores

Organizations and businesses that plan to extend their marketing reach through mobile app stores are on the right track as there are astounding advantages in mobile app development.
However, to be able to thoroughly penetrate this channel, you will be needing excellent content for your app and an effective strategy so your app is sure to be found in places such as Google Play, Apple App Store, or Blackberry App World.
Your real estate business has the leverage to be first to market in the world of mobile applications and websites. Use and take advantage of these three mobile platforms to start giving life to your real estate business' presence in the mobile space.
If you are interested in a mobile website or mobile apps for your business, at Agent Image, we have the service capabilities to get you started. Please call us at 1-800-979-5799 for more information or fill out our support form to send an online inquiry.
Did you enjoy reading this article?
Sign up for more updates with our Agent Intelligence Newsletter!
We are committed to protecting your privacy.
Real Estate Websites for Agents
Learn which package works best for you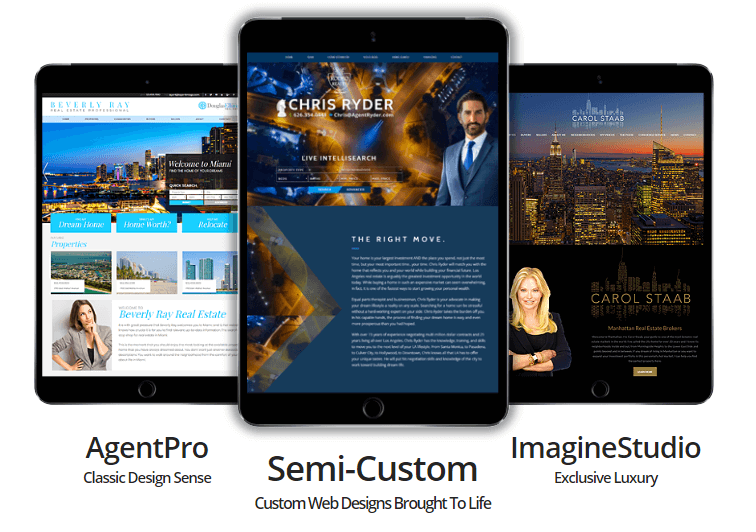 Learn More