The Year in Review: Agent Image's Best Websites of 2019
Time does fly fast when you are having fun! It's been a great year for Agent Image. We got acquainted with new clients at the trade shows we attended and had the chance to connect with thousands of agents and brokers. We wanted to hear out what people are looking for in the world of marketing, technology and design, and we learned so much from our conversations along the way. In 2019, the Agent Image team decided to try out new and never-seen-before design elements, to improve our craft at building unique layouts. We definitely got the creative juices flowing, and most importantly, we launched a lot of successful agent websites in 2019!
To cap off the year (and decade) on an extremely high note, we'd like to take a step back and analyze some of the best work we produced, which we are proud to share with the world. Presenting Agent Image's Best Real Estate Websites of 2019.
This 2020, we're looking forward to even more innovation and creativity in real estate web design. We're already on the lookout for the standout design trends that will surely create a lasting impact on the real estate web design industry.
Get ready for the new decade! If you were inspired by any of these top websites and would like to have your own, get in touch with us today for a free consultation.
Did you enjoy reading this article?
Sign up for more updates with our Agent Intelligence Newsletter!
We are committed to protecting your privacy.
Real Estate Websites for Agents
Learn which package works best for you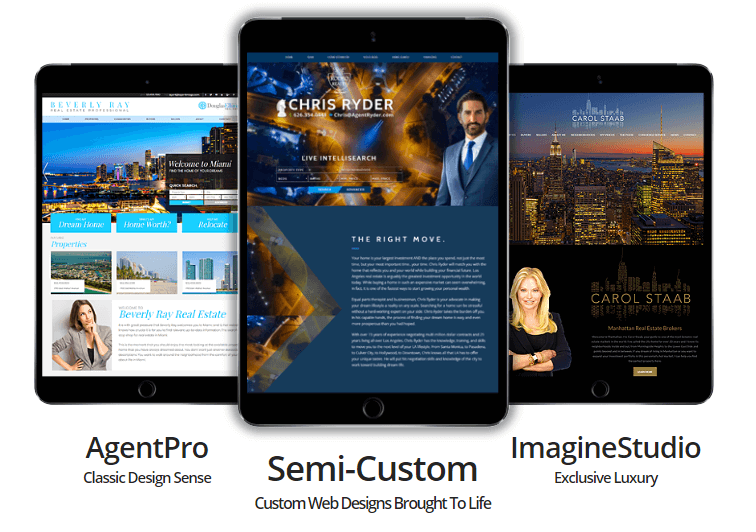 Learn More