Using Live Chat to Break the Ice With Your Real Estate Website Visitors
Are you looking for more ways for you to convert your real estate website visitors into honest to goodness leads?
Embedding a live chat tool into your site will allow you to talk to your visitors directly, provide real time answers to whatever questions they have, and help you make that all-important personal connection.
Online users typically don't have a lot of patience. If they don't immediately find what they're looking for on your site, they'll just click away to another one. If you're online and you have a live chat service, however, you can keep them with you by starting a conversation—once you've broken the ice, the chances of them sticking with you goes exponentially higher.
Here are some of the free live chat services out there that you can use:
Meebo Me. This service lets you sign in to all of your instant messenger accounts (Google Talk, Yahoo Messenger, Facebook and so on), so you can monitor those at the same time that you're chatting with visitors through your site. Plus, visitors don't need to have an instant messenger account for them to be able to chat with you. The widget is also customizable in more than a few ways, including size and color, so you can make sure that it blends well with the rest of your site.
Crafty Syntax Live Help. It's open-source so you can customize all you want. It also allows for multiple operators (a plus if you have several people on your team who want to participate in chat customer support) and lets you create canned messages for quick responses to FAQs. Other features are page and keyword tracking and typing preview, which lets you see what your visitor is typing as they type it.
Zoho Chat. Allows for both online group chatting and one-on-one chats. Easy to use and lets you sign in to all your instant messenger accounts at once.
These are only some of the free live chat tools that you can use to enrich your visitors' online experience and there are a lot of paid ones out there to fit your requirements. For more information on how you can integrate chat to your agent website and for more marketing tips, get in touch at [email protected]
Did you enjoy reading this article?
Sign up for more updates with our Agent Intelligence Newsletter!
We are committed to protecting your privacy.
Real Estate Websites for Agents
Learn which package works best for you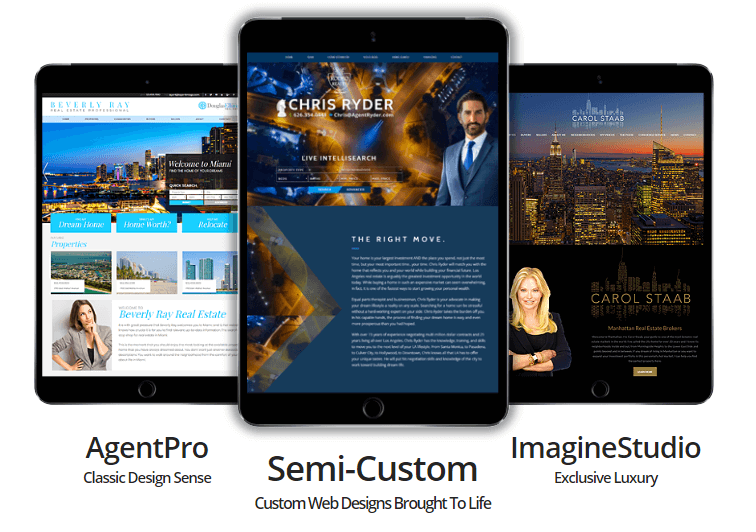 Learn More