Using Twilight Photography to Showcase Your Properties
High-quality photography is a very effective way to attract buyers in the real estate industry, but like any marketing strategy, it requires an element of creativity and preparation.
Twilight photographs, also known as dusk or night shots aren't usually utilized for every listing as it is usually used in marketing high-end or luxury properties. However, if you truly want to evoke a dramatic mood for any property, you can never go wrong with a wonderfully-taken twilight photo.
If you're not ready for a professional shoot yet, here are some tips before you do a shooting session of your own.
In photography, they say that the most breathtaking photos are taken during the "magic hour" of just after dusk and just before dawn. During these times there is some light in the sky, before everything turns completely dark or completely bright. Shooting at this time can yield some spectacular results. However, this transition happens quickly so make sure you're all setup so that you won't miss the perfect light.
Take the time to get to your shooting location at least 30 minutes before dusk to set up framing, angle etc. Set your camera up on the tripod and use a shutter release cable. Get the final framing that looks most interesting to you.
You'll definitely need to use a tripod to get your shots to look right, since you'll be using a small aperture and a correspondingly long shutter speed. The key is to not shake the camera when you press the shutter. Don't forget to bring a flashlight to see the dials of your camera when you need to.
Quality photography goes beyond attracting more visitors for your real estate website. It's also a unique way of setting yourself apart from other agents by showing potential clients that you have an eye for detail and a flair for beauty. In twilight photographs, street lights and lit interiors give you outlines and shapes that yields spectacular results. You'll see from your final photos that these shots definitely create a dramatic setting for a home.
For more marketing tips on how to get the most out of your real estate website, visit us at Agent Image and sign up to our newsletter.
Did you enjoy reading this article?
Sign up for more updates with our Agent Intelligence Newsletter!
We are committed to protecting your privacy.
Real Estate Websites for Agents
Learn which package works best for you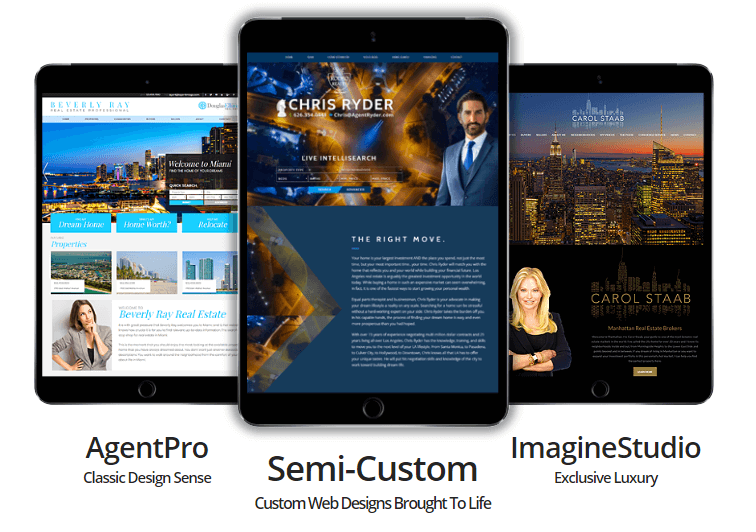 Learn More