What About You?
Your website's About Page is quite possibly the best and most effective way of introducing yourself to potential clients. Most realtors fall into the trap of writing bland and dull About pages that do not truly express who or what the agent represents.
Think again—surely you can do better. Try to put yourself in a client's shoes; if you were a client, would you really trust yourself to do business with someone who is described as exactly like any other Realtor around?
Treat your About page as a more detailed version of a calling card that's accessible to everyone. It should be catchy and compelling enough without being overwhelming. Yes, you can describe yourself as "caring" or "professional", but what really makes you different from others?
Let your personality shine through on this page. Highlight your specialties, list your accomplishments and get right to the point. Add headshots to your page so people know what you look like. Add snapshots of you being active in the community or spending time with family. Make sure that you capture the essence of who you are or what your company stands for. And perhaps the most important thing is placing emphasis on what you can do for your clients.
Remember, keeping the content of your About page fresh and unique is an effective way to make visitors sit up and notice. Make them think you're a real person, and not just words on a page; it's how you present yourself that will make a difference when it comes to acquiring new business.
Did you enjoy reading this article?
Sign up for more updates with our Agent Intelligence Newsletter!
We are committed to protecting your privacy.
Real Estate Websites for Agents
Learn which package works best for you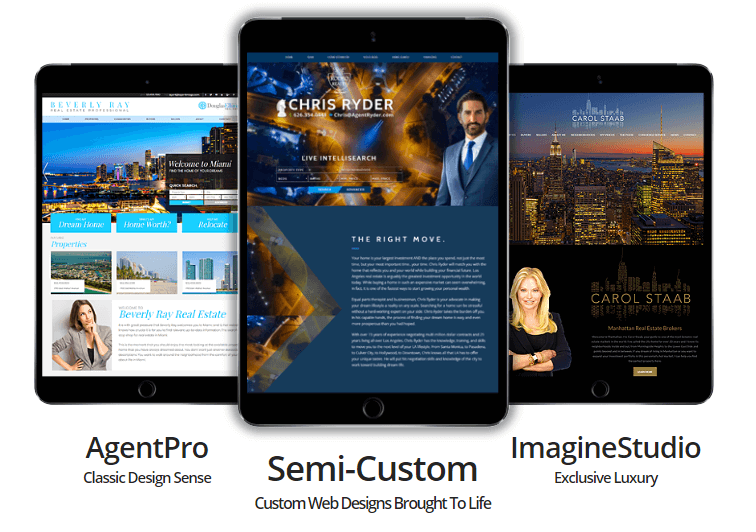 Learn More