What Do Green Buyers Look For?
Knowing what motivates a green buyer and fine-tuning your strategy accordingly can bring in extra sales for you – even if you aren't a trained green house realtor. Although studies show that most buyers who are thinking of going green would use a search engine or website to find a green home, chances are you will encounter one when you least expect it.
To improve your chances of selling to a green buyer, you need to delve into their psyche and understand what makes them tick. For one, many of them continue to shell out more money for higher priced green products regardless of the economic climate, which shows consumers still see some additional value to environmentally friendly products even if it means spending a little bit more.
Think Green
Eco Pulse performed a survey that determined what environment-friendly products were most popular among green buyers. It revealed that cleaning products, appliances, personal care products, lawn and garden products, home improvement products, automobiles and electronics topped the list. This presents a great opportunity for agents to provide relevant information to green buyers about where these products can be purchased locally. By showing them that you understand their needs and concerns, you are reassuring them that the neighborhood they are considering moving into is well-equipped to meet all their green requirements.
The Big Picture
Then you have customers who may be interested in purchasing a green home or doing green improvements, but are thinking twice because they associate green homes with pricey investments such as windows or solar panels. The best argument to present them with here in situations like these is return on investment. Impress upon them that appliances like computers, televisions and refrigerators are basics in the American home which keep your electric meter ticking away. In the long run, you would have recouped your outlay for the solar panel without the hefty electric bill to worry about. Getting them to see the big picture and offering practical and relevant information to green buyers is your ticket to winning their trust.
Understand Your Market
Whether you're a beginner or an experienced agent dealing with green buyers, knowing what buyers are looking for can help you distinguish fact from fiction and make educated decisions about green materials, energy-efficient technology, green ratings, green design, green living, green incentives and more. Do your research and learn as much as you can about green terminology and cost benefits.
Interested in making your website more "green"? Agent Image has done many websites for green agents and we can do the same for you. For more info, contact support(at)agentimage(dotted)com or call 1.800.492.6777.
Did you enjoy reading this article?
Sign up for more updates with our Agent Intelligence Newsletter!
We are committed to protecting your privacy.
Real Estate Websites for Agents
Learn which package works best for you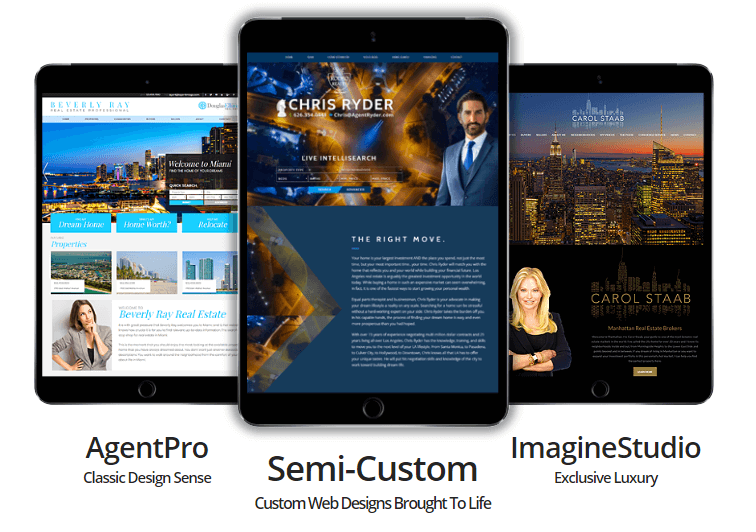 Learn More