What to Start and Stop For Successful Real Estate Marketing in 2022
How many times have you promised to break your sales record only for that plan to fizzle out? And how many times have you committed to growing your brand with nothing to show for it?
Setting lofty business goals is well-intentioned, of course. Good intentions alone, though, aren't enough to get the results you want in such a competitive real estate market.
Here at Agent Image, we believe that dreamers have goals but winners have systems. As we dive headlong into 2022, it's worth reexamining your marketing strategy to see what's missing and what's holding you back.
To help you get started, here are the top things real estate marketers should stop and start this year:
Start posting consistently on social media
Many agents take a light-handed approach to social media, posting only whenever they feel like it. Doing so, however, might inadvertently send the message that you're inconsistent or that you're not digital-savvy. Yes, regularly populating your timeline with engaging posts requires additional work, but the effort is well worth it. Quality content can indirectly influence your search engine rankings, connect you with high-intent leads, and build your brand. Even better, the more you post, the more you understand which content types get the most engagement – which you can then double-down on.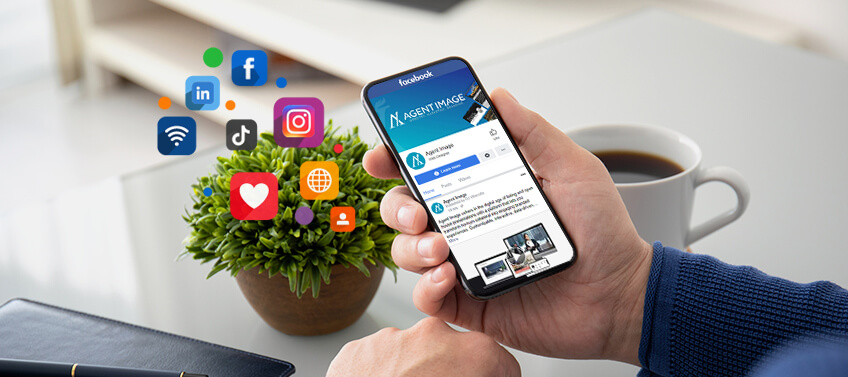 Start taking TikTok seriously
TikTok might be known for its dance trends and hilarious videos, but many agents say it's a critical part of their marketing strategy. For starters, it has over one billion monthly active users — a staggering amount of potential leads. It's also a highly visual channel, making it ideal for showcasing property listings. But TikTok's coup de grace is undoubtedly its algorithm; finish one real estate video and it queues up a dozen more just like it. As this article from CNN Business highlights, the platform's For You page is pivotal to helping realtors reach new audiences who wouldn't have found them otherwise — proof that you don't need a large following to succeed on TikTok.
Stop ignoring paid media
On the flip side, don't rely solely on organic social media content as its reach is more general. If you want to engage specific audience segments, sponsored posts are the way to go. These paid ads allow you to set custom targeting options according to location, demographics, behavior, and interests. Furthermore, you can take the audience you already have and create lookalike sets to reach similar but untapped users. The result? Precision advertising that costs less but produces more leads.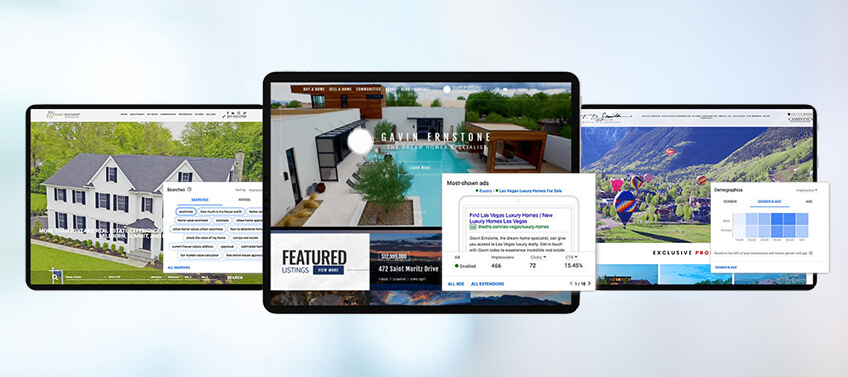 Start experimenting with AI
You're probably wondering how artificial intelligence (AI) can help in such a high-touch industry like real estate. While it can't possibly replace your concierge-level customer service or impeccable attention to detail, AI can automate many tedious tasks so you can focus on the big picture. For instance, a website chatbot can answer frequently asked questions or schedule appointments on your behalf. AI can also collate publicly available housing data to come up with comparative home values. As the saying goes, success is all about working smarter, not harder.
Stop ignoring your website's data analytics
What if you had a tool that could tell you exactly what's working (or not) with your website? The good news is that Google Analytics lets you do just that. This tool keeps track of essential site metrics like web traffic, referral sources, bounce rate, conversion rate, and session duration. All these yield valuable insight into how people interact with your website, which in turn enables you to tweak it accordingly. When your homepage has a high bounce rate, for example, you may decide to revamp its design or refresh its content to better engage visitors.
Start investing in digital video and content
Virtual tours were always going to be the future of real estate marketing and the COVID-19 pandemic merely accelerated their rise. Yes, pictures say a thousand words but they don't tell the whole story; crafty photography can easily hide flaws, after all. With video walkthroughs and 3D tours, however, what you see is exactly what you get. To get ahead of the competition, consider hiring a professional videography team to shoot cinematic house tours or stunning drone shots of properties and communities. You should also consider filming regular video content like FAQs and market updates to keep site visitors coming back.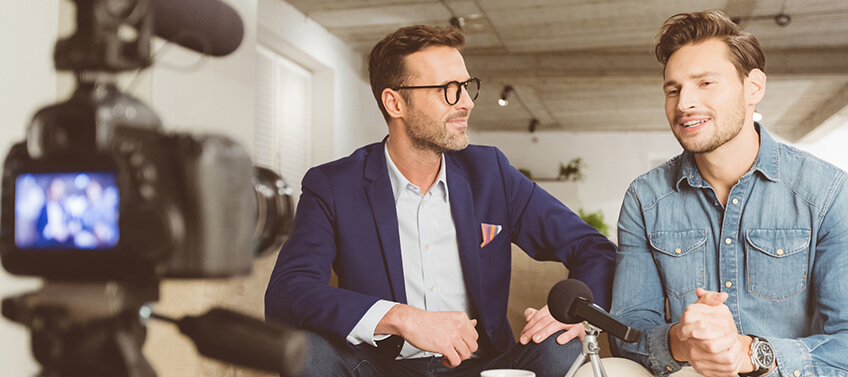 Stop glossing over bad UI and UX
A website is more than just a repository for your listings – it's also a preview of the service people can expect to receive from you. When your website isn't intuitive to navigate and delightful to use, it could be turning away rather than attracting potential clients. When it takes three clicks to accomplish something when one would suffice, you may need to reevaluate your website's design. Remember that in a digital-driven world, customer experience is how your visitors virtually interact with your brand.
Start creating a contingency marketing plan
The COVID-19 pandemic has made one thing very clear: the world can indeed change practically overnight. But this event also highlights the fact that fortune favors the prepared. Before the next big shift happens, start creating a contingency marketing plan. Begin by listing down your current marketing strategies, the risks that may upend them, and the alternatives you can pivot to should the unexpected happen.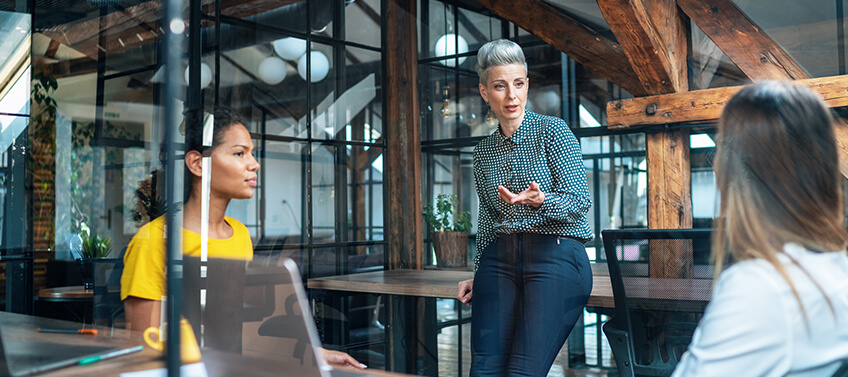 Here's another crucial thing worth adding to your new year's resolution: redesigning your website! Agent Image has over 20 years of experience in web design and development, helping elite agents like Joyce Rey, Aaron Kirman, and The Altman Brothers put their best foot forward on the world wide web.
Whether you're looking for a fully bespoke design or a ready-to-use website theme, our team can make it happen. To get started, just call 1-800-979-5799 or use this contact form for a free consultation.
Did you enjoy reading this article?
Sign up for more updates with our Agent Intelligence Newsletter!
We are committed to protecting your privacy.
Real Estate Websites for Agents
Learn which package works best for you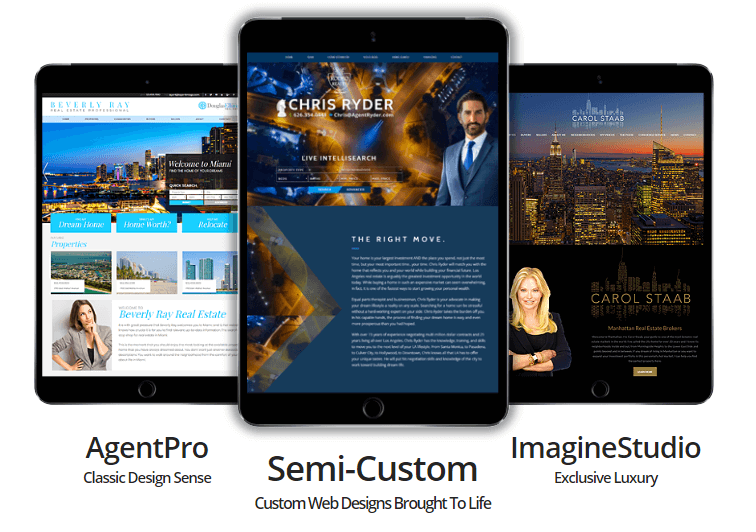 Learn More