Why You Should Stop Using Internet Explorer 6
At Agent Image, we want our clients to enjoy the unbeatable advantages that being on the cutting-edge brings. We use the latest web development technologies and the newest web standards to create your site. The development and support of our new tools and applications are hampered by using IE6 as a platform because IE6 is still operating at a level that has already been far surpassed by today's generation of browsers.
As such, we have decided that it's time to say goodbye to Internet Explorer 6. This year, Agent Image is gearing up for a full phase-out of our support for IE6 by June 30, 2010 and we encourage you to upgrade your browser as well. If you're still finding it hard to leave IE6 behind, consider these disadvantages:
IE6 has too many security issues. Bugs, holes and other vulnerabilities in its system leave you exposed to security risks – as the recent spat of cyber attacks against Google, Yahoo, Adobe and other large companies can attest to. This has prompted Microsoft to recommend an upgrade to Internet Explorer 7 or 8.
IE6 is becoming obsolete. It's old – it was released in 2001 and with IE9 already being developed, it's generations behind. It can no longer fully support many of today's internet applications.
IE6 is not easy to use. It's slow and inefficient. If you've used newer versions or other browsers, then you'll know how far behind it lags in terms of speed and user accessibility.
We have a lot of exciting changes planned for 2010 here at Agent Image, many of which you will not be able to enjoy in full if you're still using clunky old IE6. Join us as we bid farewell to IE6 and say hello to a faster, more efficient, and seamless internet experience.

Did you enjoy reading this article?
Sign up for more updates with our Agent Intelligence Newsletter!
We are committed to protecting your privacy.
Real Estate Websites for Agents
Learn which package works best for you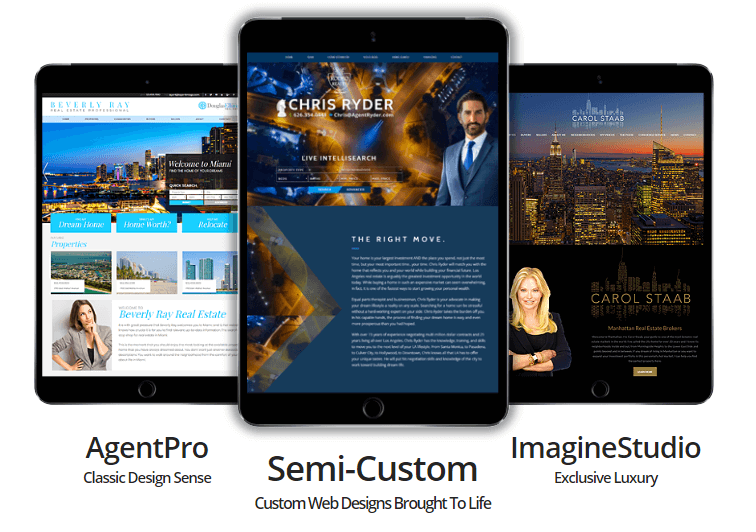 Learn More