Why Your Website Is The Cornerstone To Your Business
Almost all homebuyers begin their search for homes online, which makes creating and maintaining a website crucial for real estate agents and brokers. You don't want to lose a potential client who just clicked on one of your listings simply because you didn't offer them a place to proceed to for more information.
And more information is exactly what your site should offer – in other words, give them more than what the MLS provides. Make your property information section more robust, don't just offer the same old details that the MLS does because that will have them clicking away to other sources. Remember, the internet has always been about the exchange of information and home buyers in particular want as much of it as they can have.
Don't hold back. Sure, an expanded property description can help, but why not add in more property images, as well? The bigger, the better. A virtual tour will enhance the presentation even further and property videos will make it even easier for the buyer to imagine themselves in that home.
(Update: Agent Image TV is no longer offering video services. If you are looking for real estate website and marketing services, please visit www.agentimage.com.)
If you want them to stay with you, give them what they want and make it easy for them to reach you – and – don't forget to include your contact information on every page.
Did you enjoy reading this article?
Sign up for more updates with our Agent Intelligence Newsletter!
We are committed to protecting your privacy.
Real Estate Websites for Agents
Learn which package works best for you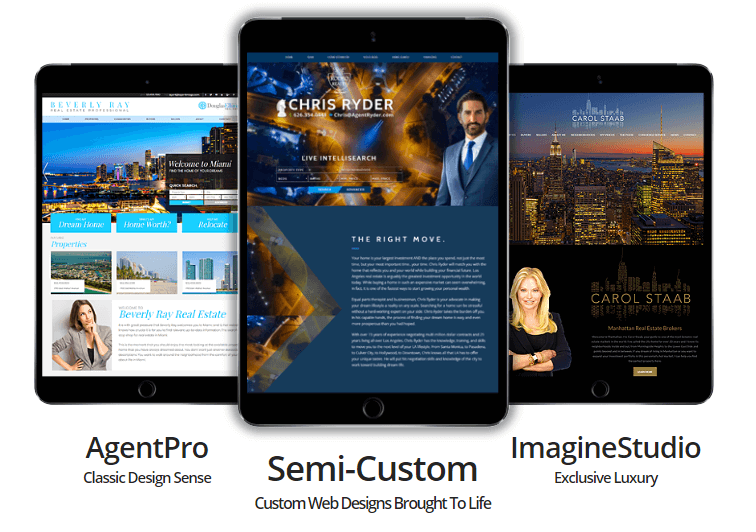 Learn More