Your Real Estate Marketing Calendar: Dos and Don'ts
If you're always postponing your marketing tasks – and who doesn't, especially if you're doing everything yourself – one of the best ways to get back on track is to create a content marketing planner. It's not that hard, you just have to decide to commit some time to actually doing it. To build a content marketing planner that is not only organized, but thoroughly effective, follow this simple guide.
DO: Identify your target market. Before you create any content, it's crucial that you know who your audience is. Most brands want to reach as many people as possible, and reaching a wide range is doable. After all, even different customer types have overlapping interests. Once you've got an idea of who you're targeting and what they're interested in, it's time to come up with topics that will pique their attention.
You can come up with ideas on your own, but that doesn't mean you should dismiss the idea of holding weekly, monthly, or even quarterly editorial sessions with your team (if you have one). By the time the meeting is over, your planner will have plenty of great topic ideas. It's only a matter of choosing quality content, so don't be afraid to make decisions.
There are so many social media platforms that allow us to reach a wider audience. Consider publishing your content on blogs and websites such as Facebook and Twitter. Decide on how often you'll publish content on your chosen platforms and tweak your content to communicate better with your audience.
DON'T: Flood your audiences' timelines and inboxes. One of the things a good marketing calendar should cover is the frequency of your posts. Two to three Twitter posts a day should suffice, while you can publish one blog post every week. It's important not to overwhelm your audience lest they hit that 'Unfollow' or 'Unsubscribe' button.
Set a frequency goal every week to better monitor just how much you've been posting on your chosen social media platforms.
DO: Use a project management tool. There are so many website and mobile apps out there that can help you get organized. Google Calendar or even a simple Excel sheet edited to your preferences can help you plan an effective marketing calendar. Share these with the people on your team to keep everyone updated and make sure everybody's on the same page.
Basecamp is a nifty project management tool you can use with your team – we know because we use it! It enables you to create projects and assign them to people with a few clicks. In Basecamp, you'll be able to keep track of everyone's progress. The calendar is also automatically updated if you assign deadlines to projects.
DON'T: Lose sight of your goals. We understand if you need to adjust your goals, just make sure you don't do it often. Sometimes, producing quality content and meeting deadlines might seem daunting, but it's all part of the challenge. Sticking to your goals allows you to create a more concise marketing calendar.
DO: Re-purpose content. Content creation can get really stressful; sometimes it feels like there is no original idea anymore. This is why we're telling you that it's perfectly fine to re-purpose content assets. You can use any form of content, from training slide decks, whitepapers, surveys, to old blog posts. It's just a matter of re-writing and updating it.
Old blog posts can be used again as long as you inject fresh information to keep your readers up to date. Old surveys and data taken from your CRM system can be used for news stories or info graphics. Old whitepapers can also be altered or rewritten into a batch of new blog posts. Re-purposing your content stock will allow you to fill in openings in your marketing calendar.
DON'T: Hog all the work. No man is an island, especially in the world of marketing. Hire professionals to help you manage the content calendar you've created. It'll allow you to keep track of your content and frequency goals. Hire marketing officers, editors, and a team of content writers that'll help you create and maintain your marketing calendar. If you don't want to hire anybody full-time, consider getting a freelancer to take care of some of the work.
If you need more tips or advice on improving your real estate website and Internet marketing, give us a call at 1.800.979.5799 and we'll be happy to help!
Did you enjoy reading this article?
Sign up for more updates with our Agent Intelligence Newsletter!
We are committed to protecting your privacy.
Real Estate Websites for Agents
Learn which package works best for you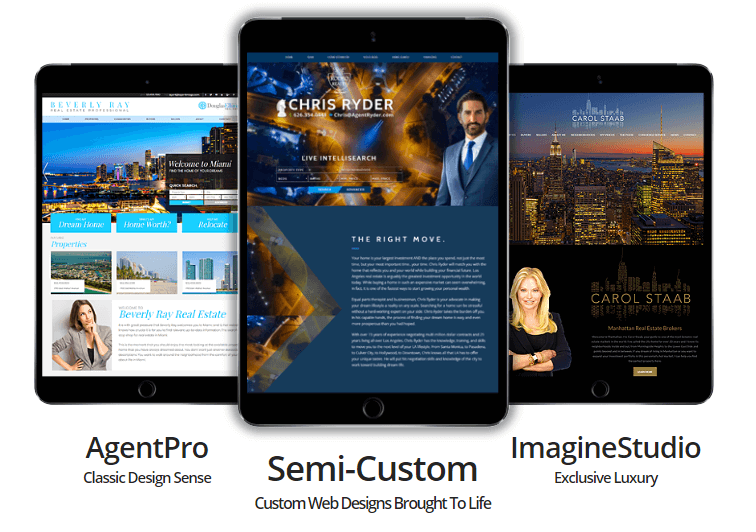 Learn More