As we often say at Agent Image, your real estate website is your online calling card. After all, it's often the first point of contact for prospective clients. Hence, it's vital to have a website that's not only attractive but effective, too.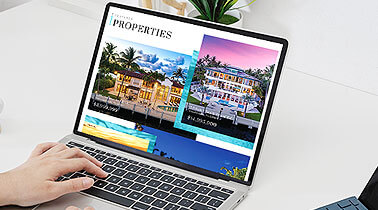 Why IDX?
IDX covers the legal and technical aspects of displaying real estate listing information on a website. Real estate websites need IDX to properly run an MLS (multiple listing service) and to update listings hourly. Agent Image also uses iHomefinder in our IDX custom websites. iHomefinder is a leading provider that boasts strict compliance with IDX rules and is well noted for its excellent map search features.
If you're looking for inspiration, check out these IDX real estate websites we designed for top-producing agents. And when you're ready to revamp your site, give us a call and see what Agent Image can do for your showcase IDX website.
IDX Solutions for Real Estate Agents and Brokers
---
Frequently Asked
Questions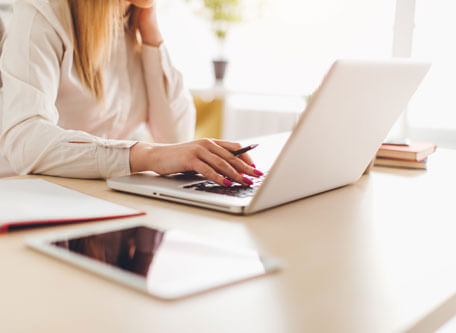 IDX stands for Internet Data Exchange, which allows agent websites to display real estate listings. Moreover, your real estate business website needs IDX to update available listings hourly. An IDX plugin is available to improve the IDX feed on most websites.
Getting IDX on your agent website is relatively simple. Once you purchase the software from an IDX provider, you can use the codes or IDX plugin in your own site setup.
IDX Broker costs about $50 a month, is highly customizable, and gets frequent upgrades, including a Facebook app. Agent Image offers real estate websites powered by IDX Broker.
There is a free IDX that offers free access to the MLS database. It has limited functionality, however, and is likely not compatible with your website. Real estate agent websites need the paid version in order to offer the competitive features that make for a great website.
A multiple listing service (MLS) is a way to upload, manage, and share listings from a specific area. MLS listings include photos, descriptions, special features, and any other details the real estate agent needs to know before showing the property.
Under some situations, the MLS listings can be viewed by the public through a portal similar to those offered by Realtor.com, Zillow, and Redfin.
IDX is software that allows anyone with an internet connection to access listings. Since over 90% of buyers start their home searches online, an IDX portal is extremely important for your agent website. Furthermore, as the IDX is connected to the local MLS site and updated regularly, it offers the most recent information on every listing, including current prices. Since this is a requirement of real estate boards, website design must comply with this rule.
Zillow does not use IDX listings. Furthermore, research shows that up to 36% of listings are no longer for sale and about 20% of active listings on MLS do not show up on their website.
Yes, the WordPress plugin for IDX is simple to use. It also allows for mapping with polygon search, Facebook login, and responsive web design.
Agent Image offers a broad selection of WordPress themes for your own real estate website that can be tweaked to better reflect your brand's personality.
Yes, using the proper widgets, an IDX website can generate qualified leads. Inquiries can be funneled into a lead management service (CRM), then assigned to an agent who will entertain the prospect. In short, IDX is a very effective way to set up lead capture.
A professional web developer understands how search engines parse web pages and uses search engine optimization (SEO) to help them rank highly in search results. This is crucial because the top search results get the lion's share of clicks. A properly set up IDX search can help a potential client find the perfect property by making relevant details readily accessible.