Atlanta Board of REALTOR® Auction Winner Launches her new Agent Website
Agent Image congratulates Carol Wolski of Realty Ventures, Ltd. on the launch of her real estate website. Carol was the winning bidder at the 2010 Atlanta Board of REALTOR® fundraiser to which Agent Image donated an AgentPro with Flash website package and 1 year of free hosting.
Carol Wolski specializes in real estate in Creede, Colorado and the areas of nearby South Fork. She has more than twelve years experience in real estate and consulting, including extensive work in mortgage financing. In addition to her successful business career, she founded and currently manages Dark Horse Farm in Alpharetta, GA. Check out her agent website at http://www.arealtyventure.com/.
Agent Image participates in the auction every year by donating an AgentPro with Flash website and a year of free hosting. The proceeds of this yearly highlight event for the Atlanta Board of REALTOR® goes to Habitat for Humanity – Atlanta chapter and the Board's Educational Foundation. For more info on this annual event, visit http://abr.org/Events/auction.aspx

This year's Game Day 2011 auction winner is Atlanta real estate veteran, Jim Floyd of Harry Norman REALTOR®. We are also looking forward to working with Jim and launching his new website.
Did you enjoy reading this article?
Sign up for more updates with our Agent Intelligence Newsletter!
We are committed to protecting your privacy.
Real Estate Websites for Agents
Learn which package works best for you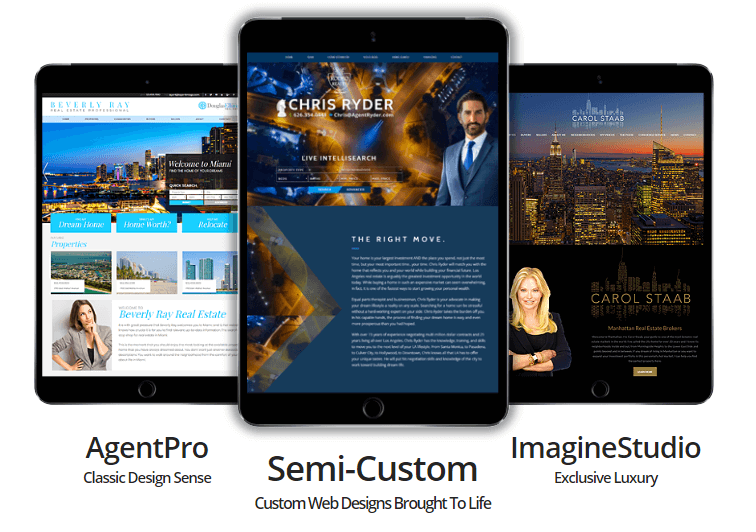 Learn More