Fresh, original content that's relevant and informative will draw in your prospects and entice them to continue browsing the rest of your site. With our web page content writing services, we'll create engaging SEO-friendly text content for your homepage, inner pages, product page, landing page or blog. Our real estate writers will help you get your message across in the clearest and most effective way possible.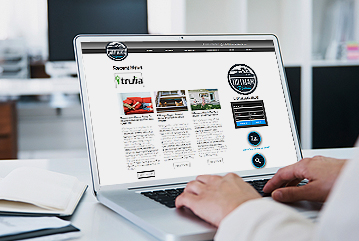 Frequently Requested Pages
Homepage
Bio / About
Community pages
Inner Pages (Resources, FAQ's, etc.)
Text content for banner ads
Text content for landing pages
1 "page" is defined as text content with 500 words.
Includes creation of meta title and description.
Get Pricing & Features
About Page
Your Agent Bio page or company's About page is one of the first pages your site's visitors will check out.
Our writers know how to craft engaging copy that will provide readers with a clear idea of your strengths, what sets you apart from the competition, and why they should get in touch with you if they're buying or selling property in your area.

Communities Pages
When people are shopping for homes, they're looking at neighborhoods as well as properties.
With the help of our writers, feel free to provide them with any detailed community information your target market may be looking for, and this in turn, will help you get established as the authority in your area(s).
How-to & Buyer/Seller Guides
Everyone loves a good real estate guide, especially first-time homebuyers and sellers.
Our real estate copywriters will create customized home-buying and selling guides, as well as other how-to's, which will not only encourage visitors to stay longer on your website, but will help you stand out from your competitors.