Low Yelp Ratings or
No Reviews on Google?
FiveStar is a reviews management tool that helps agents like you in
building, managing and improving your online reputation.
27%
of clients regularly
use online reviews to
determine which
agents to use
52%
of clients are more likely
get in touch with an agents
if they have positive
reviews
72%
of clients trust online
reviews as much as
personal
recommendations
+20%
of a conversion boost
can happen by just
having reviews on
a site
Engage Your Clients and Collect Your Reviews
Give your clients an easy outlet to share their reviews using our platform. Engage them by sending an email invite, SMS text or a link where they can write a quick review.
Show and collect reviews privately using your tablet. Our platform is mobile ready, email enabled and customizable. Take it with you on client meetings, open houses and get instant feedback.
At the end of the review capture form, encourage your clients to share their reviews on sites like Yelp and Google and instantly reward them with a gift certificate to show your appreciation.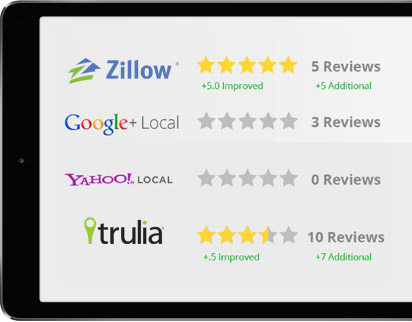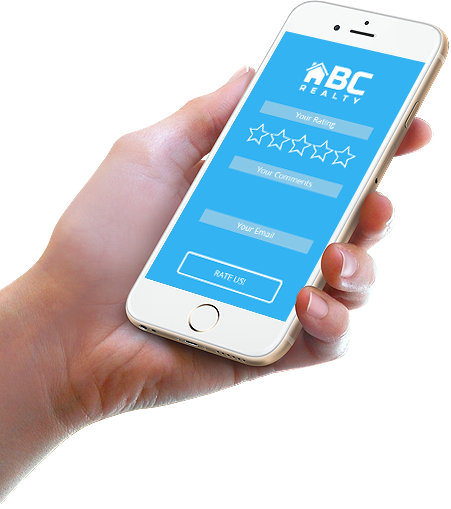 Monitor Your Online Reviews
Your FiveStar dashboard allows you to track your online reviews across over 300 review sites – including Yelp, Trulia, Google+, Facebook, BBB, Trustlink, Yahoo Local and more.
We show your reports the way you want them – via instant alerts, daily or weekly reports, charts and exported data.
Schedule a consultation to view the complete list of review sites that we currently support.
Be In Control of Reviews As They Happen
Received a negative feedback? Privately respond to complaints and turn things around.
When you use the FiveStar platform, negative reviews are controlled and addressed privately, instead of being instantly shared online on sites like Yelp or BBB.
Our funnel system intelligently routes the bad reviews that needs your attention, while automatically posting the positive ones on the review sites that we've set up for you. This means that when customers search for your business, they'll start seeing the positive reviews that you want them to.
Setup a drip campaign to collect reviews on a regular basis
Our automated services follow up with your specified contacts list based on the drip email campaign that you set.
Reviewers are provided with all the shortcuts to direct them to the site that you want the review to appear in. Less clicks, less effort, less research on your reviewer's part.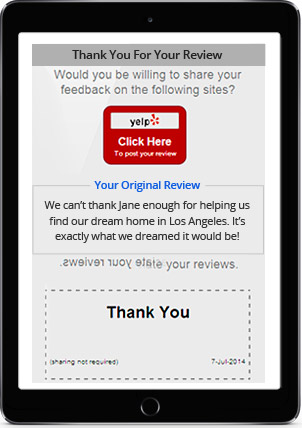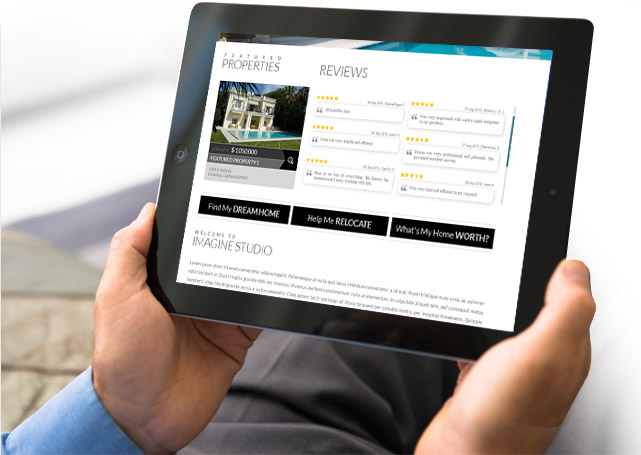 Integrate Testimonials
Showcase your testimonials on your real estate website. Show the most recent reviews instead of old ones.
Our platform can automatically publish positive reviews on the Testimonials page of your agent site or on a widget on your homepage.
Capture more reviews right from your real estate website! We can add a button to your site or Facebook page that encourages clients to leave you feedback.