Social Media Packages
Be where your target market is. There is no denying that social media has become one of the most used platforms in the digital world. This is where you humanize your brand in order to make personal connections with your audience. Don't be left behind in an industry where over 77% of active realtors (NAR, 2020) are using social media to help boost their business.
A solid social media plan will give you the opportunity to listen to your market and build loyal communities through a wide variety of digital content that is timely and relevant. After all, according to a survey conducted by the NAR in 2018, over 90% of home buyers start looking for homes by searching online.
Maximize the social space and transform followers and fans to loyal clients and brand partners. Building stronger relationships can start with an online conversation. We want you to be able to enjoy high conversions through meaningful online interactions.
Your newest customers are out there. It's just a matter of reaching out. With a team of digital storytellers, your brand can be a source of impactful narratives that will leave a lasting impression to your audience.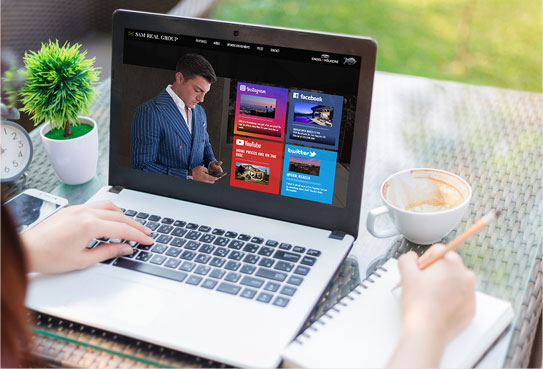 Benefits of Social Media Management
Widen Market Reach
Boost Brand Awareness
Increase Site Traffic
Generate Leads
Build Community Following
Engage with Target Market
Establish Visual Brand Identity
Monitor Trends and Competitors
Build Trust and Authority
Streamline Online Advertising
Provide business information to customers
Be an Industry Leader
Expand your network
---
What We Can Do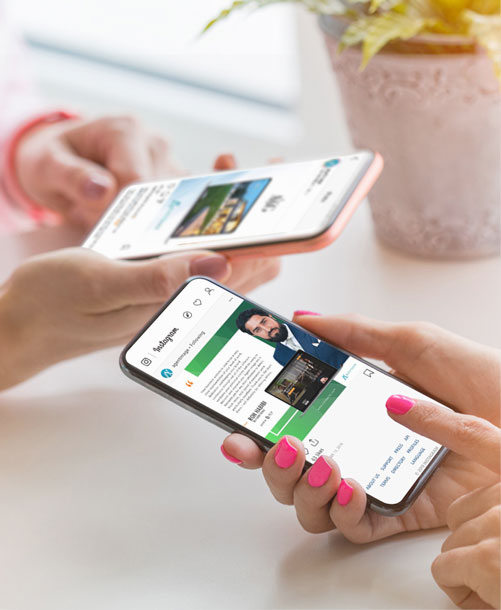 Social Media Presence
Amplify your brand's share of voice through an active social media presence by publishing relevant content on Facebook and Twitter.
Best for:
Those looking to take advantage of social media as a supporting tool to share content online for additional digital footprint
Inclusions:
Facebook and Twitter Only
Custom & Optimized Facebook & Twitter Business Page Design
5x Branded Posts per week on Facebook & Twitter
2x Commercial Listing Videos
2x Personalized Hashtags per Post
1x Custom Boost Design Asset
1x Article Image per Post
Educational Premium Article Sharing
Branded Article Blogs & Landing Page with Lead Capture
Get Pricing
---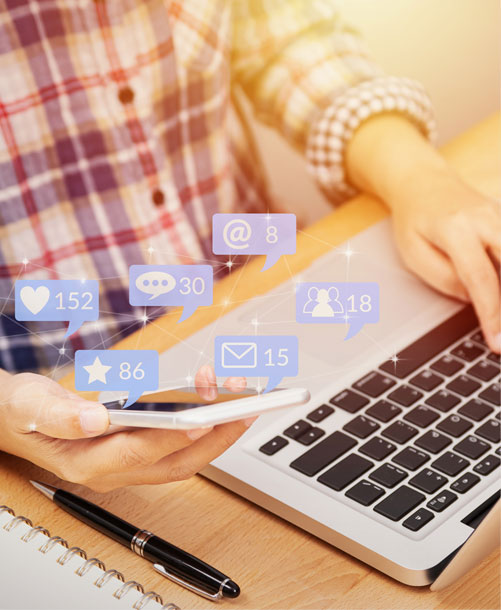 Social Media Reach
A personalized, brand-first approach to social media is the best way to reach your target market. Pull them in with customized content and use strategic branding to turn them into advocates for your brand.
Best for:
Those looking to reach a specific market online, provide them a more comprehensive insight on their brand, and build a digital community on the top 4 social media platforms.
Inclusions:
Facebook, Twitter, Instagram, and LinkedIn Account Setup
Competitor Analysis Report
Social Media Playbook
Ad Strategy and Management
4 Boost Posts per Month
Custom & Optimized Cover and Profile Photos
Optimized Bio Content
Cross-posting of 8x Branded Posts per week across all 4 platforms
2x Commercial Listing Videos
7x Hashtags per Post
1x Custom Boost Design Asset
1x Article Image per Post
Educational Premium Article Sharing
Branded Article Blogs & Landing Page with Lead Capture
Auto Response Setup
Monthly Performance and Ad Reports
Get Pricing