Social Media Packages For Real Estate Professionals
Be where your target market is. There is no denying that social media has become one of the most used platforms in the digital world. This is where you humanize your brand in order to make personal connections with your audience. Don't be left behind in an industry where over 77% of active realtors (National Association of Realtors, 2020) are using social media to help boost their business.
A solid real estate social media marketing plan will give you the opportunity to listen to your market and build loyal communities through a wide variety of digital content that is timely and relevant. After all, according to a survey conducted by the NAR in 2018, over 90% of home buyers start looking for homes by searching online.
Maximize the social space and transform followers and fans to loyal clients and brand partners. Building stronger relationships can start with an online conversation. We want you to be able to enjoy high conversions through meaningful online interactions.
Your newest customers are out there. It's just a matter of reaching out. With a team of digital storytellers, your brand can be a source of impactful narratives that will leave a lasting impression on your audience. If you'd like to see examples of our satisfied clients, check out our success stories and client testimonials.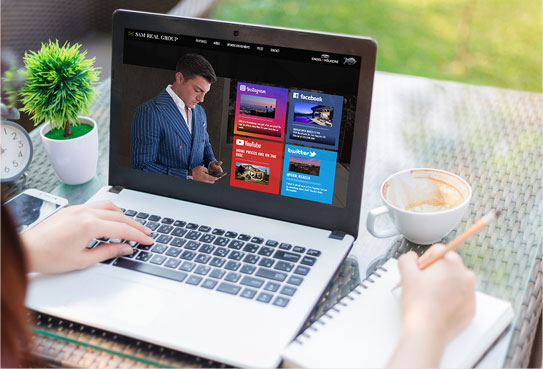 Benefits of Real Estate Social Media Management
Widen Market Reach
Boost Brand Awareness
Increase Site Traffic
Generate Leads
Build Community Following
Engage with Target Market
Establish Visual Brand Identity
Monitor Trends and Competitors
Build Trust and Authority
Streamline Online Advertising
Provide business information to customers
Be an Industry Leader
Expand your network
---
What We Can Do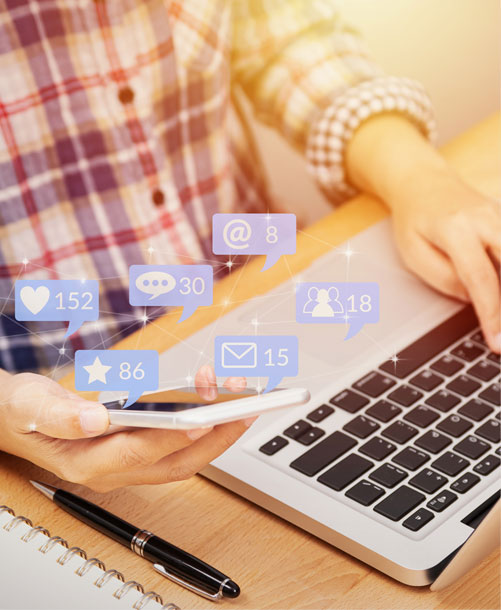 Social Media Reach
A personalized, brand-first approach to real estate social media marketing is the best way to reach your target audience. Pull them in with customized content and use strategic branding to turn them into advocates for your brand.
Best for:
Those looking to reach a specific market online, provide them a more comprehensive insight on their brand, and build a digital community on the top 4 real estate social media marketing platforms.
Inclusions:
Facebook, Twitter, Instagram, and LinkedIn Account Setup
Competitor Analysis Report
Social Media Playbook
Ad Strategy and Management
4 Boost Posts per Month
Custom & Optimized Cover and Profile Photos
Optimized Bio Content
Cross-posting of 8x Branded Posts per week across all 4 platforms
2x Commercial Listing Videos
7x Hashtags per Post
1x Custom Boost Design Asset
1x Article Image per Post
Educational Premium Article Sharing
Branded Article Blogs & Landing Page with Lead Capture
Auto Response Setup
Monthly Performance and Ad Reports
Get Pricing
---
Social Media for Real Estate Agents
There are many social media channels that a real estate agency can use to reach potential clients. As social media is a fluid medium, expect to evolve with them in order to reach more leads. Since the vast majority of people start their real estate search online, you need to focus your efforts on different social media platforms. Let's take look at some of the most popular real estate social media marketing platforms.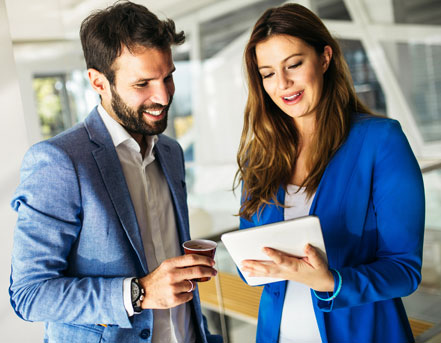 Facebook is the leading social media platform with more than 1.93 billion daily active users. Slightly more Facebook users are male (56% to 44%) and 69% of US adults use Facebook. Realtors should not that 75% of these users make over $75,000 per year, making Facebook advertising a valuable strategy.
You should have a personal Facebook page and a business page. Facebook allows for property photos, videos, and targeted marketing. Make a Facebook post once a day.
Owned by Facebook, Instagram is a very visual platform so good property photos are very important. Instagram Stories target a younger demographic between 18 and 34 years old, roughly half male and half female. About 60% of Instagram users make over $100,000 a year. Sponsored Instagram Stories often utilize local targeting, carousel ads and hashtags.
TikTok is a new medium that is very popular with the younger set. Because it is a highly visual medium focused on videos, TikTok is perfect for real estate social media marketing. Engaging videos are a must so consider getting help with your content creation.
Twitter is a microblogging platform that's primarily used by 18 to 49-year-olds. Users can share captions of up 280 characters and attach both photos and videos to their posts. Twitter is often used in marketing as a customer service platform because of its speedy, "in-the-moment" nature.
Pinterest acts like an online bulletin board where the pinner can place photos and ideas. Others can then see these posts if a board is made public. According to Pinterest, it is a great platform to reach women over 35 who have a household income of over $100,000 per year. About 433 million people a month use Pinterest.
This is social media for business-minded folks. Linkedin is great for networking with other professionals and growing your personal brand. It's also an ideal place to connect with real estate industry leaders and decision-makers.
These ads are effective but they're not free. Since Google ads rely on keywords for rankings, you may need a professional to help with real estate marketing on this platform.
YouTube, NextDoor, and Meetup are other options for real estate social media marketing platforms. However, your time is probably best spent on real estate platforms like Zillow, and social media platforms like Facebook, Instagram, Twitter, and TikTok. For many realtors, Facebook is the most effective way to connect with people.
Remember to make social media posts once a day and make your content as high-quality as possible. Poor quality photos on a visual-centric site will not earn you followers or build your credibility.
There is no one best real estate marketing strategy. Instead, tailor your posts to reach your target audience on social platforms. Most importantly, use social media networks to showcase yourself as a go-to real estate expert and you will generate leads.
Real Estate Social Media Marketing Packages
As you read above, we offer a social media presence package and a social media reach package. Our skilled team offers end-to-end services, including social media marketing strategy and content posting.
In the social media presence package, we create five weekly posts on Facebook and Twitter that feature personalized hashtags and images. Your articles will be branded and you can share them on your social channels. This package gets your social media voice out to users and enhances your social media marketing. This is the perfect package for new agents who need basic lead generation.
The social media reach package is designed to connect with a specific target market, provide more comprehensive insight into your brand, and build a loyal community on Facebook, Twitter, LinkedIn, and Instagram. This option comes with landing pages to help with lead generation. If you have an established real estate business, this package can help you reach the next level.
Which social media campaign is best for you? Call us for a consultation! For some ideas about what we can do, check out some of our success stories.
Social Media Strategy
Planning your social media strategy is very important. Your real estate marketing strategy requires the same level of attention that your business plan should receive. Let's take a look at how to build an effective social strategy for digital marketing.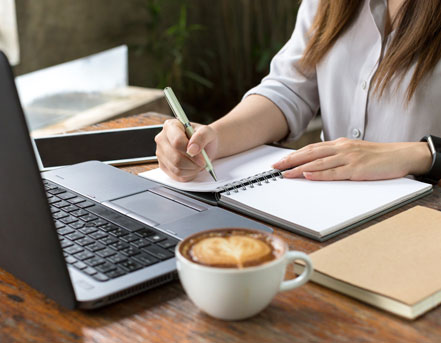 Identify your social media marketing vision and how this supports your current goals. What do you want to achieve and how will you measure success? Most real estate agents want to generate leads and this is likely your end goal, too.
Take a look at several of your top competitors' social channels. See what they do well and what is done poorly. Then compare it to your channel. Look at content, engagement, frequency, audience, visuals, tone, and customer service messaging. Your goal is to get engagement and lead generation that surpasses theirs.
Review each of your social media platforms and ask what are your goals, strategy, objectives, and tactics (GSOTs). How is your present social strategy filling your GSOTs? Where can you improve? How can you become the agent others recommend?
Develop a persona whose voice embodies your brand. Start by asking how you want your brand to be perceived by clients. Then decide on three to five values that are most important to you and use these to shape your persona. There are templates online that can help guide you through this process.
Use paid advertising on your social media marketing platforms sparingly – no more than once a week and pick only the most popular post to boost.
Develop a hashtag and use it on every post. If you have a well-established business and your target audience knows you by name, feel free to turn your name into a hashtag, too.
Finally, look for relevant keywords and keyword phrases that can give your posts greater visibility. By anticipating the search phrases people use and turning them into hashtags, your posts have a higher likelihood of reaching new audiences.
Post content that is applicable to your real estate clients – real estate trends, professionally written articles about prepping your home for sale, etc. Post on holidays and local events to tie yourself to the community. Consider adding local news stories that bring out the good sides of your region. Commit to lead generation by focusing your marketing around the marketing trends in your local area.
Post real estate content and coordinate your social media content with the calendar. You can link Facebook, Instagram, and Twitter so that similar stories will post at the same time.
Finally, you need to see what is working. Facebook and Google Analytics will let you know how engaging your posts are. Drop those that don't get traction and double up on ones that do.
As you can see, your social strategy is as complex as your business plan and every bit as important. Your time is money and there is no point in throwing it away. Consider using a professional social media marketing company to enhance your online presence.
Building Engagement
People love to answer questions or offer their opinions on social media. Ask questions what is their favorite restaurants or attractions in the community. You can also ask past clients to comment on your posts or offer client testimonials.
Social media management is very important, so assign one person to maintain a professional presence or hire a social media management company. It is money well spent.
Photography And Videos As Social Media Marketing
Social media and real estate are a natural fit since both are visual-centric. Here's how you can use photos and videos to entice prospective clients.
Photography
Beautiful, well-framed photos are very important, and the more a home costs, the more important excellent photography is. Well-curated photos are a must, too; a few perfect photos are far more valuable than dozens of average photos.
If you are not a photographer, simply hire a professional.
Videos
With smartphones having high-definition cameras these days, taking impressive videos has never been easier.
If video production is not one of your skills, look for a professional or try out video templates that allow you to effortlessly create stylish clips.
Here are a list of video genres you can use for social media marketing.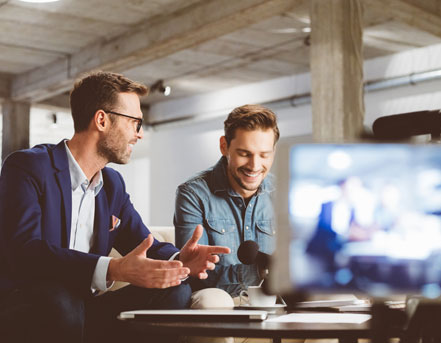 Introduce yourself virtually to potential clients. Explain who you are and how you can help them buy or sell a home. Remember to let your personality shine!
Consider an introductory property listing video to pique interest and follow up with a home tour video. A virtual tour can reach far more prospects than an in-person open house; furthermore, properties with videos get 87% more inquiries than those without. Offer these options as part of your marketing package, especially if your real estate market does not commonly offer these.
People love free stuff. Consider making a video for a service you offer, such as a free Broker Price Options (BPO). You not only build good will, but you establish yourself as a trusted professional, too. Free service videos are a great real estate marketing tool and build a personal connection with viewers.
Real estate can be quite confusing and a home is probably the most expensive item a person will buy. Consider an educational video to explain the ins and outs of real estate. You build brand awareness and position yourself as an expert in the real estate business. These are great as YouTube videos.
Word of mouth is possibly your most important marketing tool. Take advantage of that by asking clients to make a testimonial video for you.
These videos are like testimonial videos but for the property. Showcase your negotiation savvy and let people know why they should choose you.
Offer videos for special occasions to take advantage of seasonal trends. For instance, express a holiday message and quickly showcase your properties or business features.
Use these market update videos to build your reputation as a market leader. Explain industry trends and prevalent conditions, for example. These are particularly important if you deal in real estate investment properties.
Social Media Marketing Terms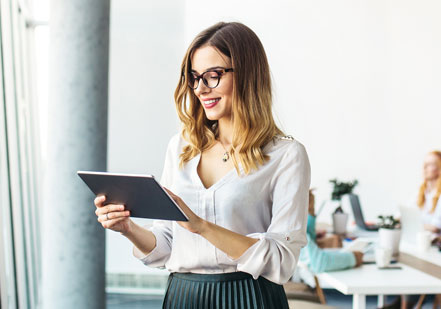 If you run social media advertising, you can designate an existing webpage or create a new one to act as the landing page. Once a prospect clicks your ad, they will be directed to this landing page.
A social media platform is a third-party website or app that offers tools to implement a communication strategy. A social media channel is the means of communication.
Digital marketing is an umbrella term that includes email, social media, web-based marketing, texting, and multimedia messages.
What exactly does a social media marketing company do? Basically, an SMM company provides social media services for companies that do not have either time or expertise. A real estate marketing service can be very important.
Most real estate agents do not get into to real estate to manage their social media marketing pages. Hiring a real estate marketing specialist will be money well spent.
A social media marketing company will develop a social media strategy that uses popular social media platforms or social channels to build your real estate business' presence.
A social media management company will keep your real estate agent social media accounts up to date and relevant to your real estate clients.