10 Amazing IDX Features for Your Real Estate Website
The secret of every top-performing real estate professional? A well-designed website with comprehensive IDX features.
Real estate agent websites with IDX offer realtors a distinct, professional advantage: a platform that is interactive, readily accessible, and fully capable of providing a variety of relevant services that give current and potential clients a head start toward achieving their real estate goals.
Take a look at 10 of the best IDX features that give real estate agent websites a distinctive boost:
Custom Area Map
For the destination-oriented
Interactive and fun to use, custom area maps are an impressive addition on IDX websites. As a digitally created bird's eye view of the agent's areas of service, this feature provides website users with a visually-driven, engaging search tool that improves the experience of finding the perfect home in the ideal neighborhood.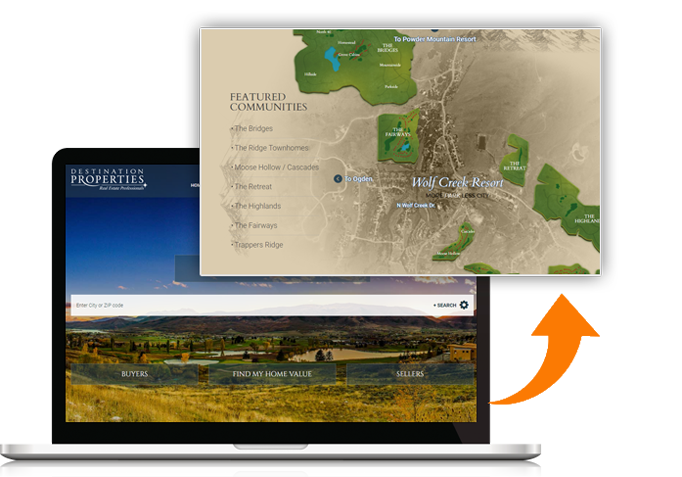 Market Boost
For the informed buyer
In an age when comprehensive and large-scale information is accessible with just a few keystrokes and taps on a screen, top-producing real estate agents should capitalize. Websites packed with relevant, up-to-date real estate resources give agents a means to demonstrate as well as advertise their industry and local community expertise.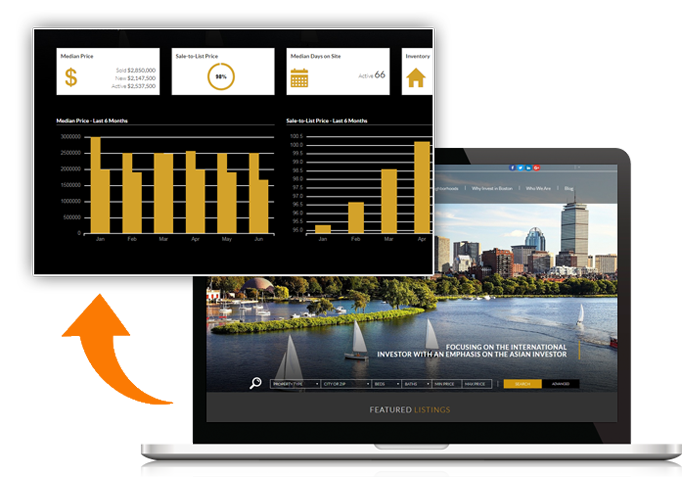 Facebook Integration
For the buyer on social media
Social media connectivity is a must in today's internet landscape. Real estate professionals that are dedicated to providing an easy means to connect to their clients and target audience should always look into ways to make their website content appealing and easy to showcase on the ubiquitous Facebook platform.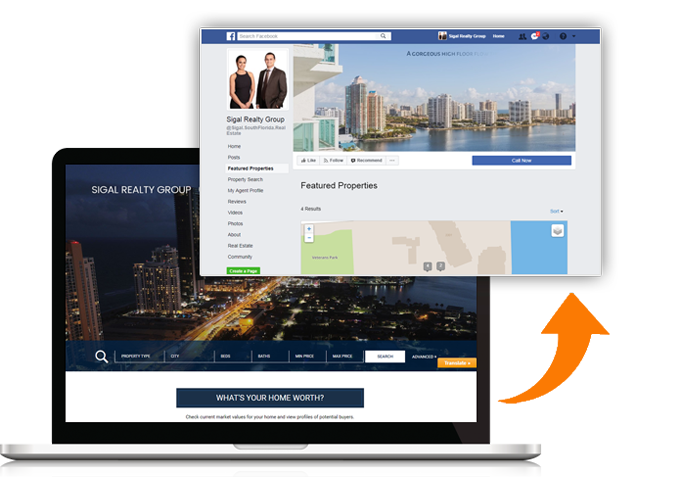 Lifestyle Search
For lifestyle-driven homebuyers
Internet-savvy real estate professionals appeal to a diverse range of real estate customers by showcasing the variety of experiences and lifestyles that their areas offer. Using customized and dedicated landing pages on IDX websites help agents and realtors reach clients interested in lifestyle categories like Active, Waterfront, Artistic, Business, and more.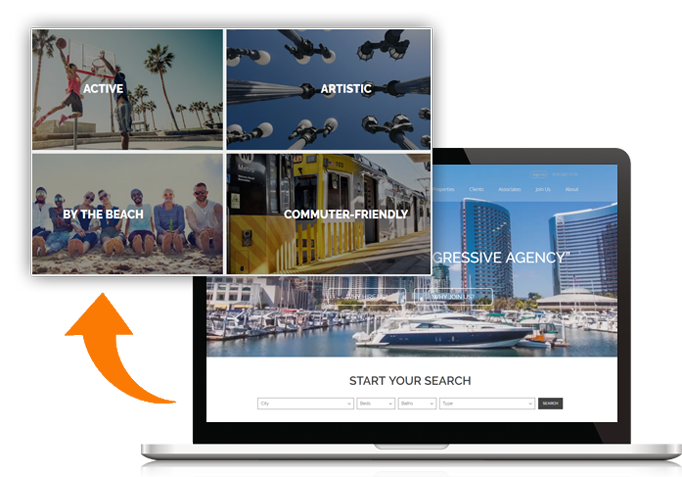 School District Search
For buyers with growing families
A sure way to catch the interest of real estate buyers with family households is to present clear information on local school districts. IDX features can improve a real estate website experience by including interactive search tools designed to help buyers locate ideal homes and communities covered by school districts in a certain area.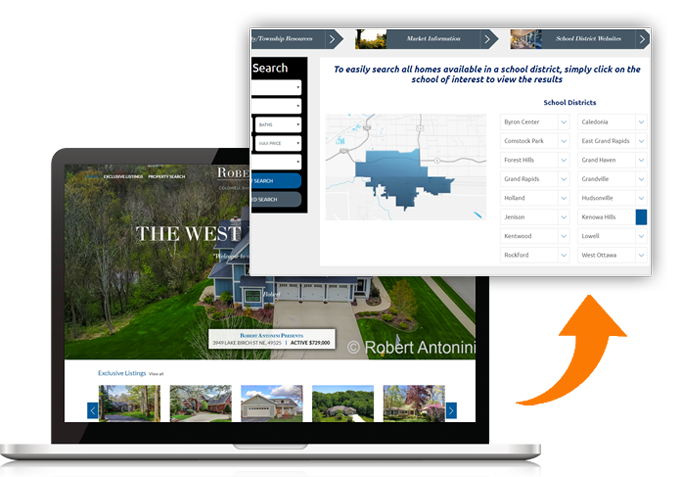 IDX Map Search
For the updated homebuyer
Modern IDX solutions also include nifty map search tools that highlight active listings at any given time. Features like this help interested property buyers get a clear idea of how many and what types of options are available at a certain location.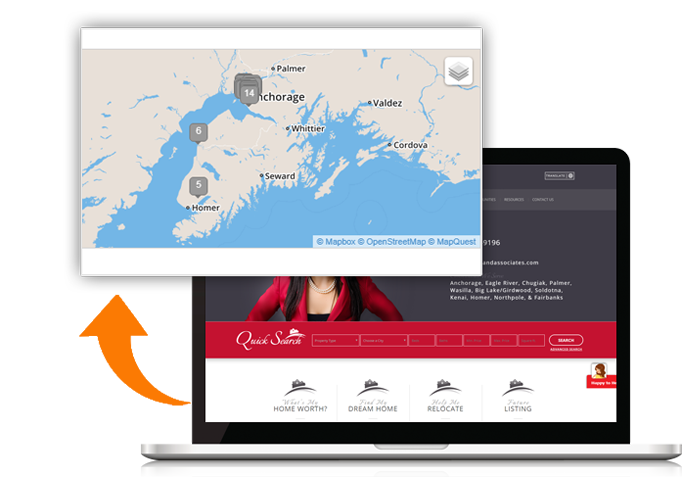 Community Search
For the buyer about town
Highlighting individual communities and their distinct personalities is a worthwhile and comprehensive way to showcase the diversity of opportunities available in a given area. With an exhaustive list of community pages, featuring a range of content like area descriptions and available property listings, users are never lost on options.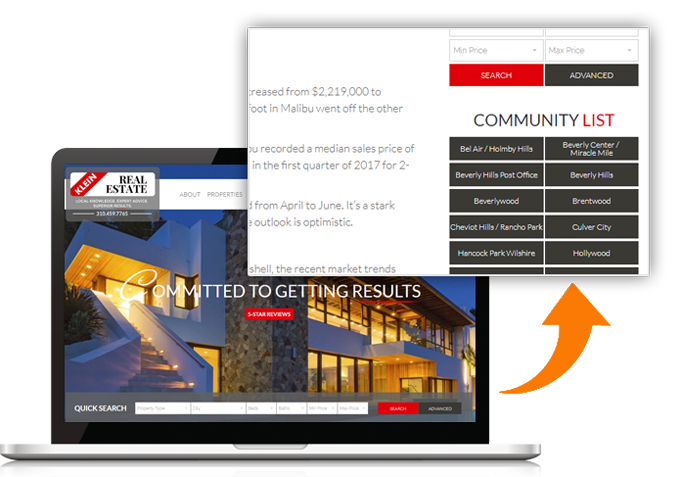 Polygon Search
For the buyer looking to relocate
Perfect for property searchers who want fully customizable search parameters, the polygon search tool gives users an interactive digital map and a flexible drawing tool so they can set the limits of their search as they please.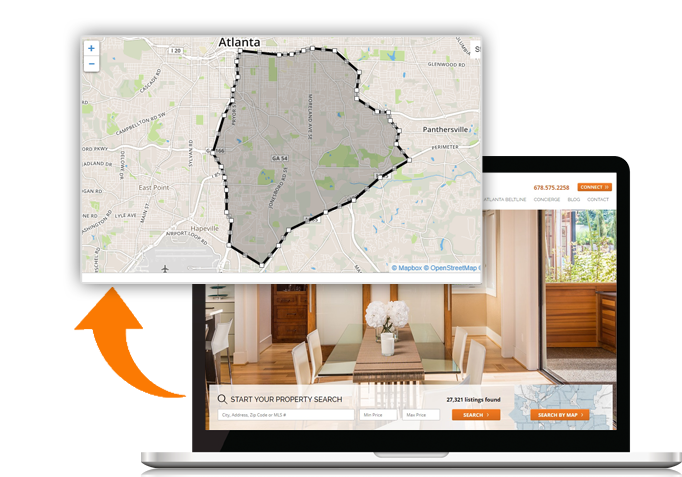 Exclusive Collection
For the comparative buyer
Similar to the benefits of capturing particular lifestyle search parameters, IDX website features are also useful for agents and realtors who cover exclusive offerings for niche markets. In the example shown here, the real estate website boasts dedicated pages for Lifestyle and Sports-themed collections. There is also a link to the agent's Private Collection.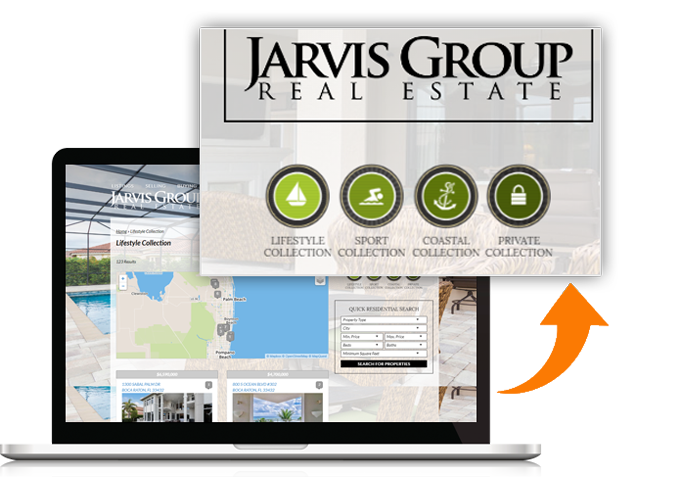 Neighborhood Search
For the neighborhood-oriented buyer
Narrowing down searches per neighborhood is a great way for agents to help their clients stay on track with their property search goals. With uniformly illustrated guides to help them, buyers can visualize the boundaries and relative sizes of the neighborhoods that they are considering.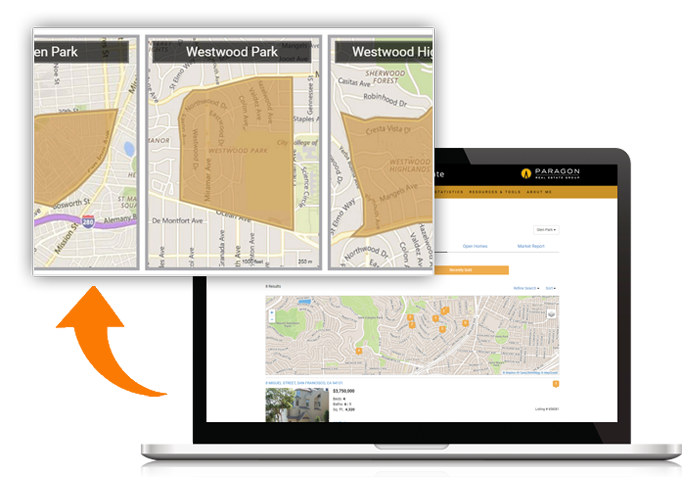 Want to see a showcase of the best IDX real estate websites? Check out our AgentPro, Semi-Custom, and ImagineStudio portfolios today.
If you want to learn more about how to create and maintain a strong online presence, contact Agent Image for a free and comprehensive consultation.
Did you enjoy reading this article?
Sign up for more updates with our Agent Intelligence Newsletter!
We are committed to protecting your privacy.
Real Estate Websites for Agents
Learn which package works best for you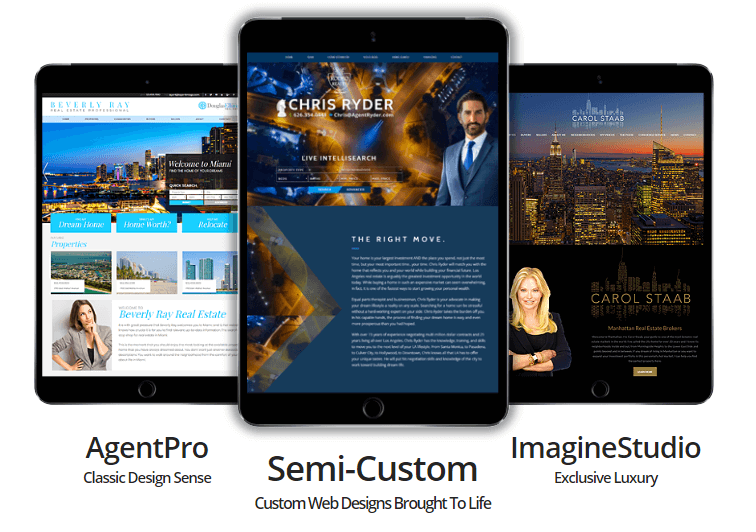 Learn More