10 Best Real Estate Websites for February 2023
Here at Agent Image, we have a saying: "Life's too short to stick with a website you don't love." Because if you don't love it, neither will your potential clients.
Luckily, we've got a collection of exceptional websites that we suspect you'll fall head over heels for. Check them out!
Jemila Winsey
Missouri City, TX
JemilaWinsey.com is more than just a website — it's the central hub for the ace agent's many business endeavors. Cohesiveness was a major requirement, so we made sure to give her real estate, business coaching, and speaking services their own landing pages. To tie everything together, we chose a striking red-and-white theme that is both sophisticated and vibrant — just like the agent herself. Marble-inspired background textures and gold rims around the CTA buttons further enhance the chic look of the site.
What's unique about this website? A unique overlapping mosaic effect is used for the sellers, buyers, commercial, and new development sections.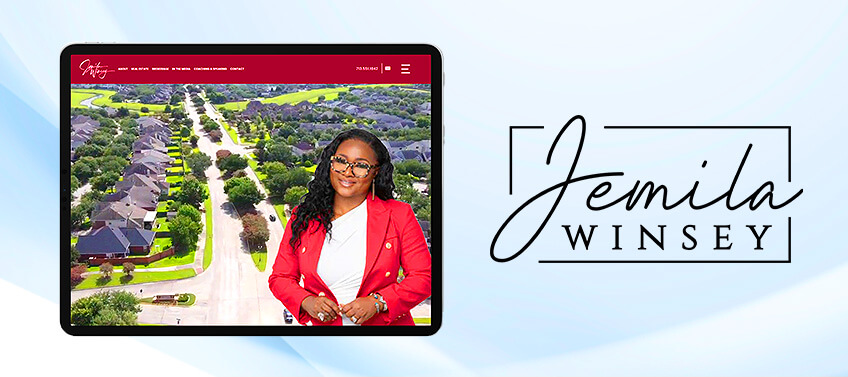 Luxx Real Estate
Temecula, CA
Luxx Real Estate understands that luxury is a lifestyle — not a price point. So instead of focusing on million-dollar listings like so many other agent websites, its banner video shows a montage of deluxe experiences that only a prestigious address can grant access to. Understated elegance is the order of the day for ListWithLuxx.com, so we opted for a streamlined layout complemented by a black-and-white theme and generous white space.
What's unique about this website? Video tours give would-be buyers a sneak peek into the team's prestigious listings.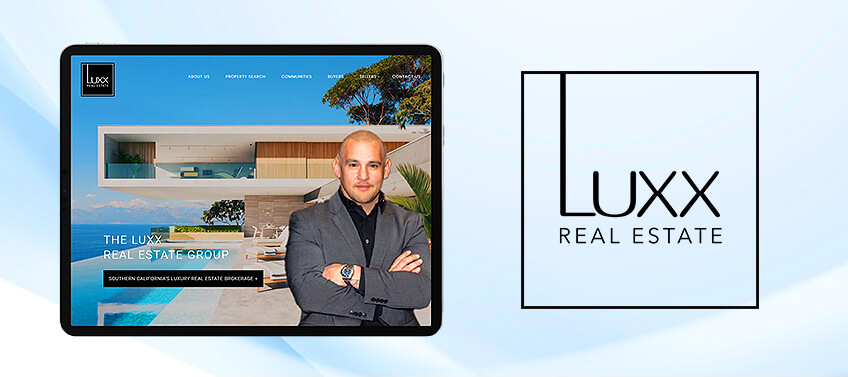 Rachel Van Zanten
Arlington, VA
There's beauty in simplicity, something that's abundantly clear with Rachel Van Zanten's website. The uncluttered design and strategic use of white space are reminiscent of high-end magazines — an effect heightened by crisp photography and cinematic videos. As an agent with deep experience on both coasts, we also made sure to include dedicated landing pages for East and West Coast listings.
What's unique about this website? As an elite agent, convenient service is a must for Rachel. That's why her website has a "Concierge" section where clients can access her impressive network of builders, lenders, relocation experts, and more.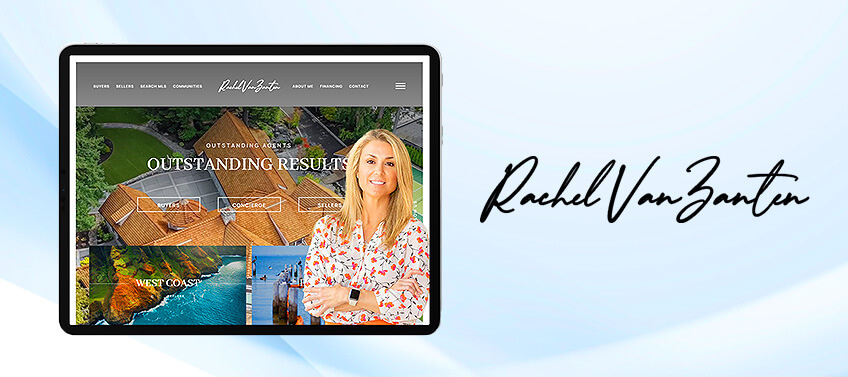 Bryan Bechler
Kansas City, MO
As Bryan Bechler's website aptly puts it, time is a luxury. That's why ease of use is a major theme for BryanBechler.com. From the banner section, you can immediately select featured communities via an auto-scrolling horizontal list. And just below the fold is a quick search bar that lets you fine-tune your home search. There's even an interactive map that gives you a bird's eye view of the local real estate market. Of course, we didn't sacrifice form in the name of function. This website features a chic black-and-white theme, with color gradients that elevate the design. Pops of gold also add a low-key yet luxurious touch to the site.
What's unique about this website? Useful tools like the home value estimator give visitors lots of value – even before they sign on as clients.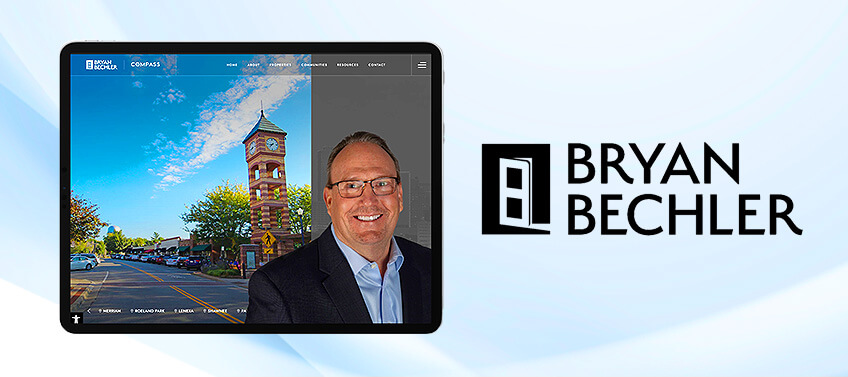 Jeanette Echevarria
Miami, FL
Luxury real estate is second nature to Jeannette Echevarria. So for her website, we chose a design that's both refined and intuitive. Take note of the dark theme that evokes twilight photography and the stylized initials emblazoned on the background like a monogram. At the same time, booking facetime with the in-demand agent is easy thanks to a call-to-action button on the banner section. Jeannette is everything a discerning buyer or seller wants in an agent – and her website captures her standout traits perfectly.
What's unique about this website? Aspiring agents will find more than enough reasons to join Jeannette's team, thanks to a section that highlights the benefits they stand to enjoy.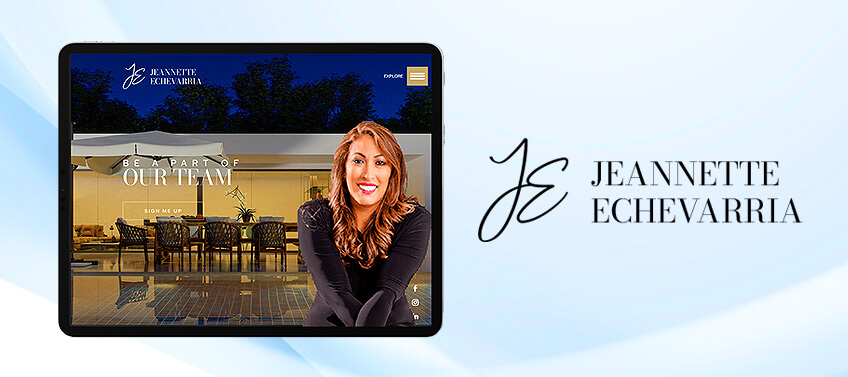 David Haynes
Austin, TX
Can a website be simple but elevated? DavidHaynesHomes.com proves that it certainly is! Its decidedly minimalist look allows the eye to focus on what really matters: the exclusive listings David Haynes has on offer. Geometric shapes figure prominently in the design — from the featured properties to the client reviews — lending the site a contemporary feel. Meanwhile, a dark-toned color palette effortlessly adds elegance to the entire website.
What's unique about this website? Texas has been good to David, which is why he makes it a point to give back to the community — something that's highlighted on his website.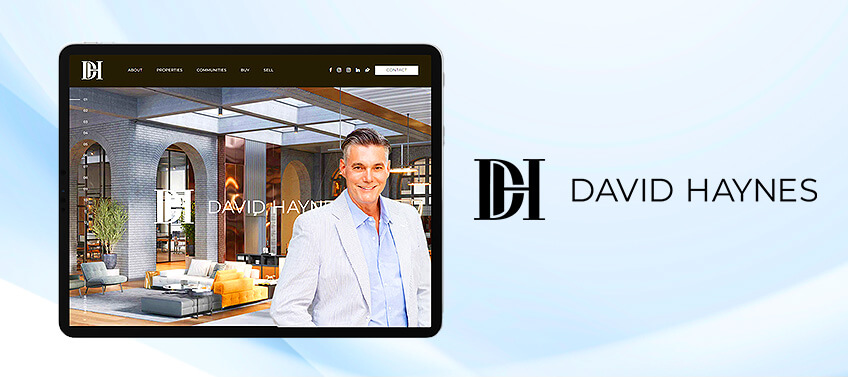 Tiana Ponti Morales
Boca Raton, FL
TianaPontiMorales.com is an agent-forward website in many ways. Tiana Morales herself makes an appearance in the immersive banner video and her profile appears immediately below the fold. Likewise, her stylized monogram figures prominently in the design, being used for the buyer, seller, and home valuation portals. With a simple design and straightforward navigation, this website truly puts Tiana in the best light possible.
What's unique about this website? The property search function is subtly integrated into the banner section, making home searches a seamless experience.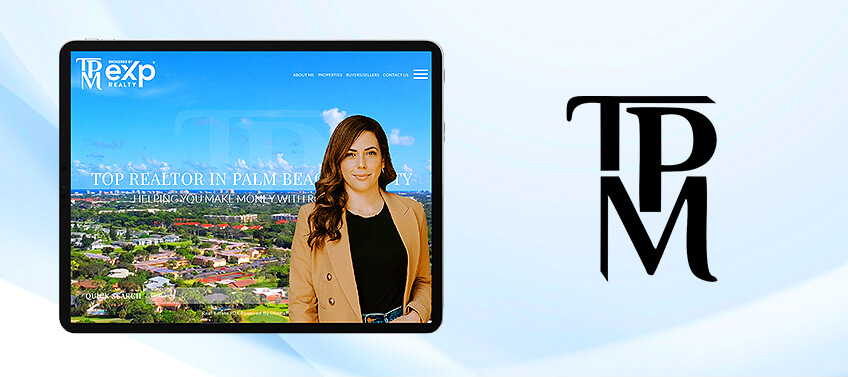 LaPay McGurl Noel
Park City, UT
To sell real estate in Park City, UT is to sell its jaw-dropping vistas. That's why we maximized the banner section by using a full-frame slideshow of the stunning city across all seasons. Listings, meanwhile, are laid out like postcards — a fitting treatment given the locale's picture-perfect views. The sparse color palette and abundant white space are directly inspired by the austere beauty of snow-capped mountain peaks.
What's unique about this website? To help buyers find the ideal community, the website offers guides for various neighborhoods.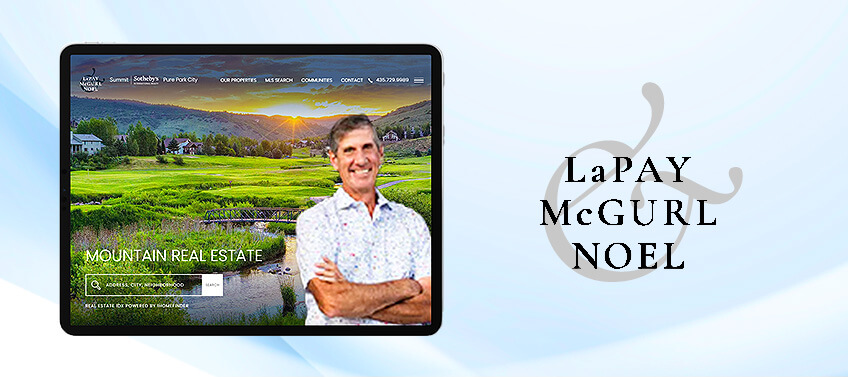 Lisa Ferringo
Big Pine Key, FL
The tagline on Lisa Ferringo's website is: "It's all about the water." And it's also our guiding principle for this vibrant website. From the banner image to the background textures, we made sure to generously incorporate seaside-inspired design elements into this project. To further emphasize Lisa's expertise in the Florida Keys, we included an interactive map of the isles and the homes available there.
What's unique about this website? The starfish emblem is used throughout the site. In particular, it appears on the featured properties when you hover over the various listings.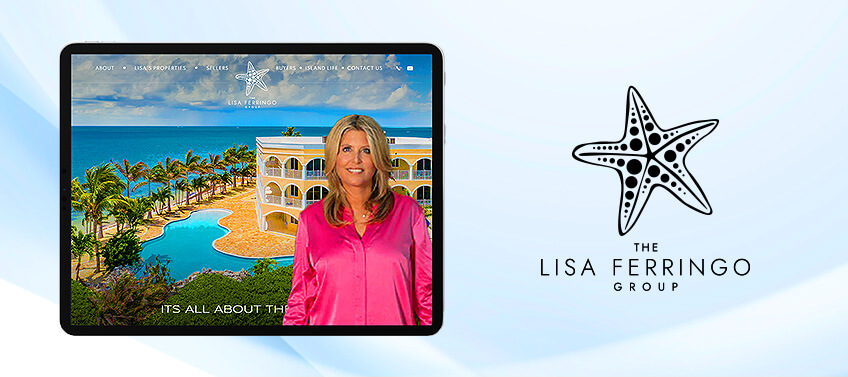 Julee Patterson
Loomis, CA
Real estate is serious business — but that doesn't mean it isn't fun. Just ask Julee Patterson, a leading agent who revels in the thrill of buying and selling properties. And you can tell from her website. Vibrant colors, personable photos, a sunny vibe — JuleePatterson.com has it all in spades. It's every bit a representation of the vivacious agent who commissioned this engaging website.
What's unique about this website? Julee has a big personality and integrating her Instagram feed into the website allows her to showcase it further.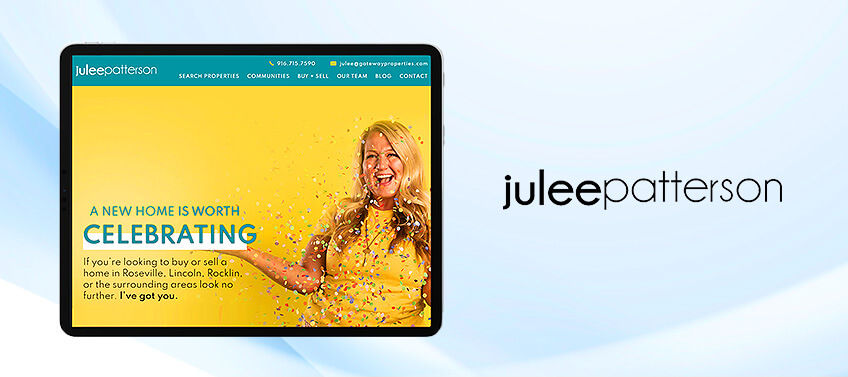 Recap of standout features
These are the features that make this month's featured websites truly one-of-a-kind:
Jemila Winsey – Overlaying images together creates an interesting mosaic-like effect.

Luxx Real Estate – Strategic use of video walkthroughs generates interest and leads for the website.

Rachel Van Zanten – A dedicated "Concierge" landing page showcases the integrated service this A-list agent provides.

Bryan Bechler – A home value estimation tool gives people valuable service for free.

Jeanette Echevarria – Jeannette's website is also a recruitment tool. As such, it has a section on the benefits of joining her team.

David Haynes – The ace agent's passion for charity is given the spotlight via the section "David Gives Back."

Tiana Ponti Morales – The property search function is elegantly integrated into the banner section of the website.

LaPay McGurl Noel – Community guides give would-be buyers an insider's look into Utah's most prestigious neighborhoods.

Lisa Ferringo – A starfish emblem is emblazoned on listings whenever you interact by hovering your mouse over them.

Julee Patterson – Integrating Julee's Instagram content into her site helps highlight her vivacious personality.
Fall in love with your website again
It's never too late to rekindle your love affair with your real estate website. A revamped site is a Valentine's Day gift every agent should give themselves this February.
For a FREE consultation, call 1.800.979.5799 or send a message here.
Did you enjoy reading this article?
Sign up for more updates with our Agent Intelligence Newsletter!
We are committed to protecting your privacy.
Real Estate Websites for Agents
Learn which package works best for you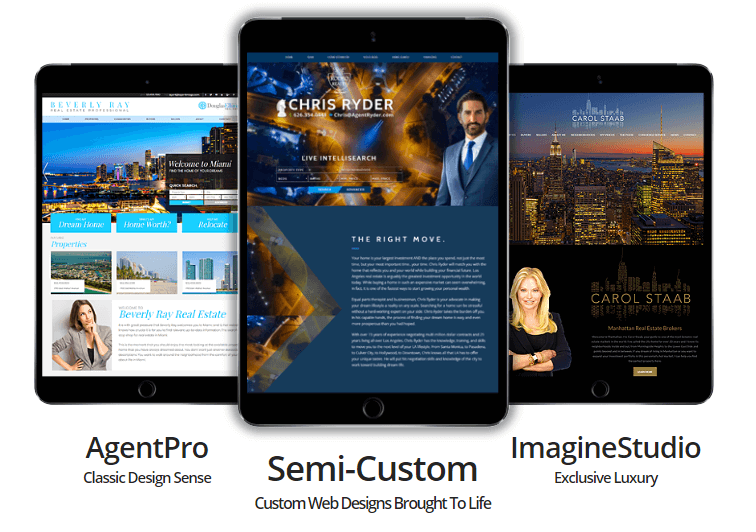 Learn More