10 Reasons You Shouldn't Ignore the Importance of Images (or Videos) in Your Blog Posts
Of all of the pictures ever taken over the course of human history, last year accounted for just 10% of those photos. That's 10% of the growing 3.8 trillion photos that humans have taken since the first one ever taken in 1826 according to a study cited by Buzzfeed.
This fascination with capturing real life moments has lead to the age of visual marketing that we are now living in. Facebook, Instagram, YouTube, Pinterest, they are all sites that appeal to the human desire to experience life through someone else's eyes.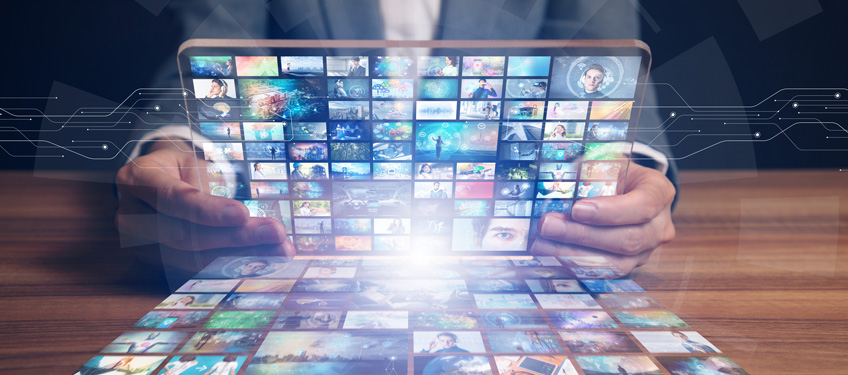 The Importance of Images and Videos for Your Blog Posts
Combine that with the fact that over two and a half billion people own a camera phone people are communicating more and more through images alone. So perhaps the reason that you wrote an awesome article that no one is reading is because you aren't captivating your readers?
By accompanying your blog posts with original neighborhood or property photos and videos you are seizing on a fundamental truth about human nature; humans are fascinated by pictures.
According to Smart Shoot 60% of the time spent on real estate websites by the majority of homebuyers is spent looking at property photos; specifically professional photos. Great pictures can make the difference between straggling interest in your site and a veritable stampede. Here are the 10 reasons why you should be using photos in all of your posts.
#1: Personal Branding
That same power of words that images have on people instinctively works just as well for personal branding. When you want to set yourself apart from other agents in your region, your ability to match your personal brand with that of high quality is more easily achieved through the use of professional grade photography. That includes your bio pics, your blog photos, and most importantly, your property photos and video tours.
#2: Getting Attention
Are you more likely to click on a video that shows a still image of a cute little puppy or one in an ordinary font against a plain background? Most people would click on the puppy. Words get much shorter shrift in general than videos or photos.
People are more likely to click or share a video than a lengthy post. Getting their attention with an image that matches the sentiment of the article will get more clicks and will inspire more people to actually take the time to read your blog post.
#3: Increasing Repeat Visitors
The goal in your real estate advertising is not just to garner traffic to your website but to turn that traffic into leads. Quality leads are the ones that come back to your site repeatedly. The more useful information you provide and interesting blog posts, the more able you are to attract repeat visitors.
To get those visitors to stick around, add an original image to the beginning of your post. Consider building a few slideshows to post regularly as well. The more often you can refresh your website with new and interesting content the better for attracting "regulars."
#4: Audience Building
Have you ever looked at someone's Twitter following or Facebook friends' list and wondered how they have so many followers? When you have an audience that reaches into the hundreds of thousands to tens of millions like some celebrities do you can spread your message far and wide.
Posting photos that garner likes and shares will help you to build up your audience online leading to more visits to your website and potentially more clients. Plus when sellers see that you are able to market your properties to a huge network of followers, it makes you more desirable to work with.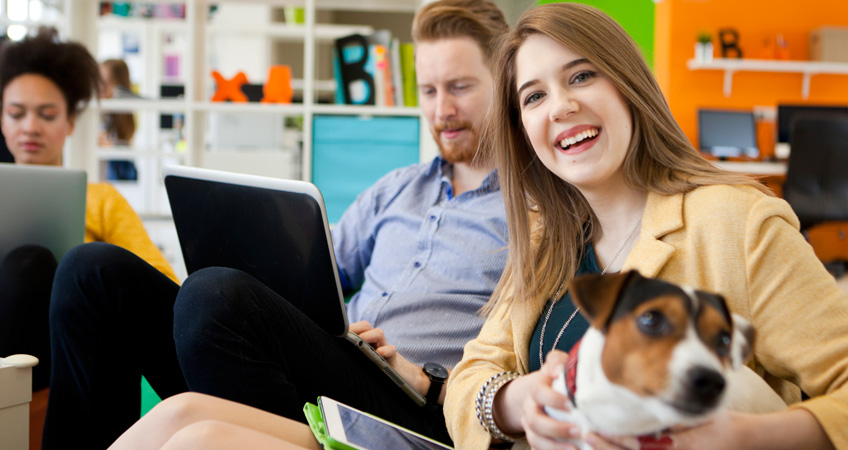 #5: Adding Personality
While you want to keep your real estate social media platforms professional at all times, you don't want to post like a robot. Your social media sites will get a lot more attention from others if you mix up your property photos and posts with links to fun pieces about you and your life as an agent.
Add some selfies with you and your colleagues. Don't be afraid to have fun but always tie it back to your work and how you can help those looking to buy and sell real estate.
#6: Showing Expertise
Image use shows your expertise in multiple ways. First it shows visitors to your websites and social media platforms that you are at the forefront of online technology and marketing. Second it shows sellers how wide you are able to cast your net when marketing properties, and third it reflects well among your colleagues on your professional networks to have a stellar website and massive following.
#7: Engaging People
Engagement happens in the first 30 seconds or it is not meant to be…that is online. That means you have to grab readers' attention quickly and nothing does that better than an irresistibly gorgeous photo.
One study showed that 95%+ of online home searchers clicked on the very first photo they saw which is most often a straightforward shot of the home exterior. Imagine if your first photo was something even more engaging than a view of the front entrance. What if your blog post opened with a wide angle view from the living room of a sky rise condominium?
That is the type of instant engagement that will drive a person to click on the image to see a better view and then to continue reading. Use screenshots as part of your effort to call users to action.
Here is a perfect example of action button screenshots where clicking on the screenshot of these before photos will take you to the live transformed website. Remember image quality counts.
#8: Building Trust
According to MDG Advertising's infographic, the quality of the image for a product was found to be "very important" to their choice. They also found that articles that were accompanied by an image were viewed over 90% more total times than articles without.
Moreover, when you post images of yourself on your social media accounts, users are more likely to engage and to trust your content. As long as you continue to only post information that is useful and trustworthy, those same visitors will turn into clients who have already established a trusting relationship with you.
#9: Growing Your Network
All of this effort is to generate better leads. The wider you cast your net, the bigger your haul. However growing your network does not necessarily mean grabbing more visitors. If you represent a city with a population of 100K and already have 20K followers, there probably aren't many more to poach in that area.
However, growing your professional network is important too. Use your LinkedIn account and professional associations to share your top viewed content and to promote your ebooks and webinars.
#10: Finding Prospects
Finally and perhaps the main reason for adding more photos and videos to your blog posts is to find more quality prospects. Whether you are carving out a new niche for yourself or expanding your service area, showing off your local expertise with professional photography of you at a hometown event can go a long way.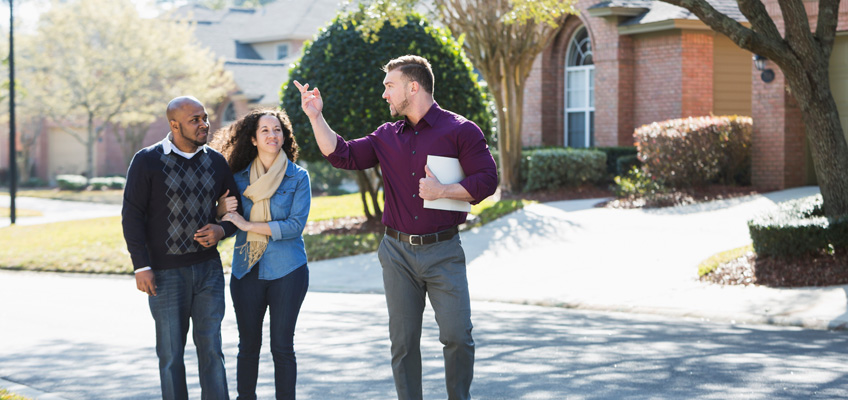 Remember keep your blog professional but also show off the winning personality that makes you tops in your market. For help with these and other website design features, contact our team at Agent Image today.
Did you enjoy reading this article?
Sign up for more updates with our Agent Intelligence Newsletter!
We are committed to protecting your privacy.
Real Estate Websites for Agents
Learn which package works best for you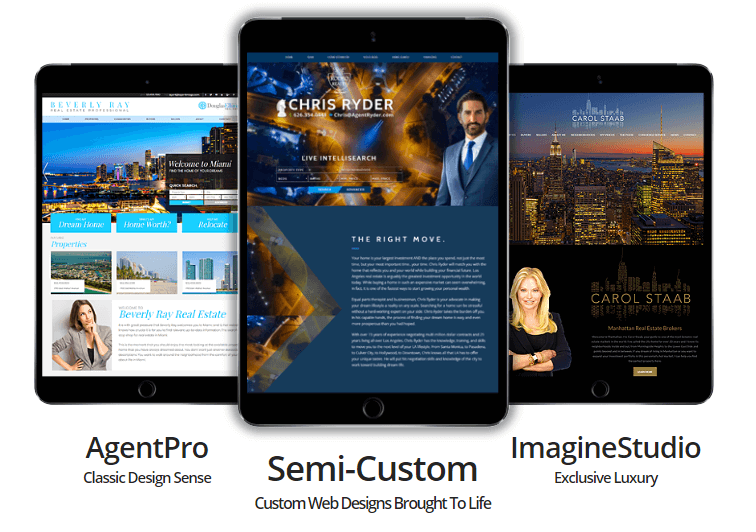 Learn More