2021 Annual Roundup: Our Top Real Estate Websites
Last Updated: December 20, 2022
Time really flies by when you're having fun! As we wrap up the last few days of 2021, we wanted to do a "thankful throwback" to the amazing realtors we worked with by showcasing the outstanding websites we made for them.
Our year would not have been complete without the inspiring agents who trusted us with their website creation and redesign. There's nothing we cherish more than doing great work for great people — and for that, you have our overflowing gratitude.
Without further delay, here is Agent Image's selection for the top websites of 2021: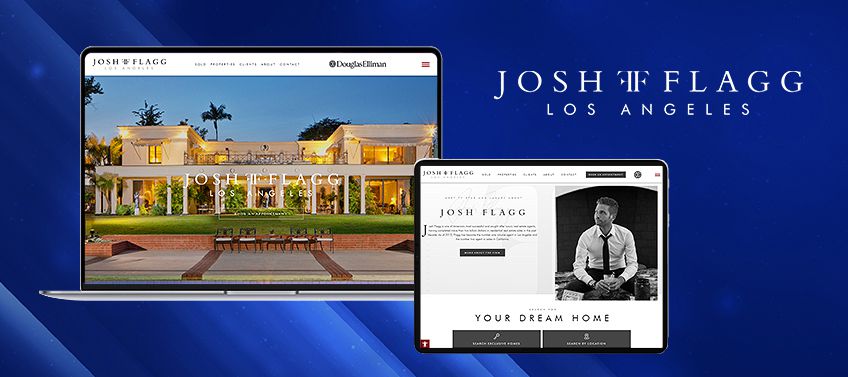 Josh Flagg's website is the epitome of luxury — a fitting representation of the high-end homes under his portfolio. The monochromatic images and the tasteful animations demonstrate that he's an elite agent who is the preferred partner of renowned clients like Adam Levine, Shonda Rhimes, and even the Getty Family. It's hardly surprising, that this website received an honorable mention for Best Mobile Site at the RealTrends Website Rankings this 2021.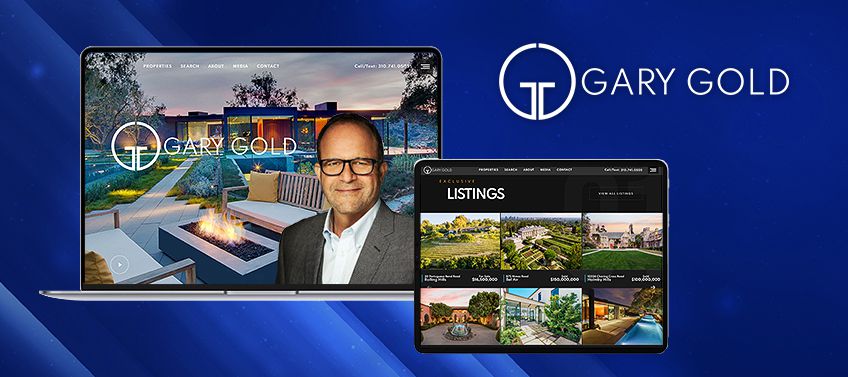 For the agent who sold the iconic Playboy Mansion and Chartwell Estate, only the best website will do. And that's exactly what our team brought to the table, creating a site that put his awe-inspiring properties front and center. A high-contrast color palette also hearkens to the fact that there are other luxury real estate agents — and then there's Gary Gold.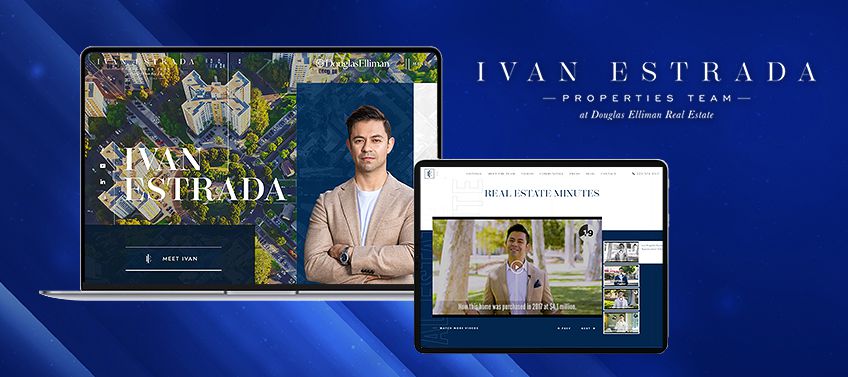 Ivan Estrada's website is more than just his online home, it's also a showcase for his "Brand With" marketing ecosystem. That's why our team created a clean, clear, and crisp look that's sure to impress visitors — and even top design award agencies. Indeed, Ivan's got the #6 Best Video award at this year's RealTrends Website Rankings, along with honorable mentions for Best Design and Best Mobile Website.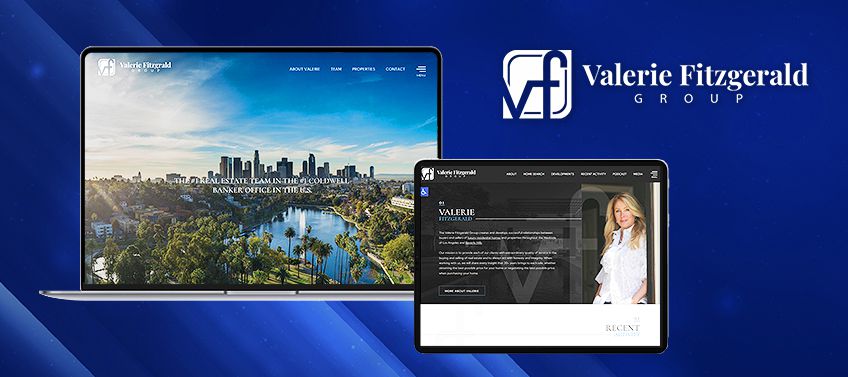 Real estate is all about making a strong first impression, and Valerie Fitzgerald's website makes quite an entrance with its videos and oversized property photos. The simple but polished layout makes everything easy to find and serves as a nod to her best-in-class services. One look at her site and listings, and you're sure to get a peek into the glamorous lifestyle that awaits you in Los Angeles.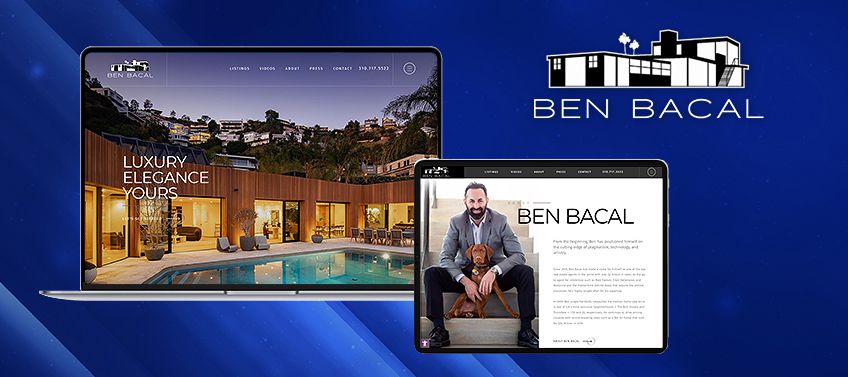 When you're the go-to-agent of A-listers like Madonna, Ellen DeGeneres, and Matt Damon, you know a thing or two about good taste. As we were developing Ben Bacal's site, we decided to create a look that's classy yet modern — just like the man himself. Large-scale photos, bold typography, and a dedicated video page make this site a testament to Ben's status as a real estate maverick.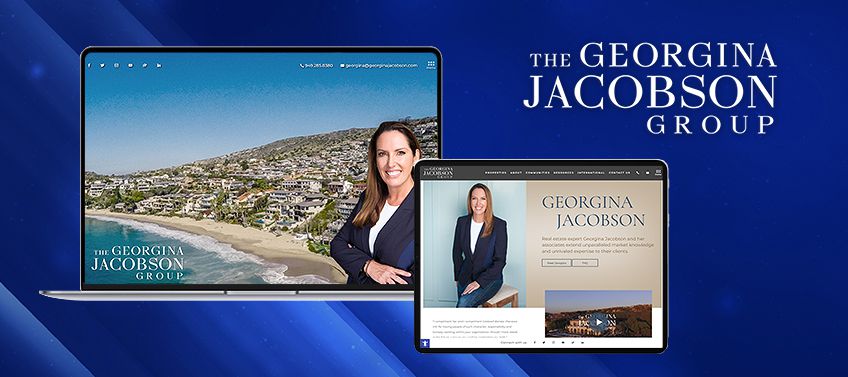 Georgina Jacobson is all about the properties, so we made sure to reflect this on her new website. We chose a restrained palette so that the spotlight is firmly on the luxury estates she represents. A neat feature is the Property Organizer, which makes it easy to save all your saved searches for easier reference.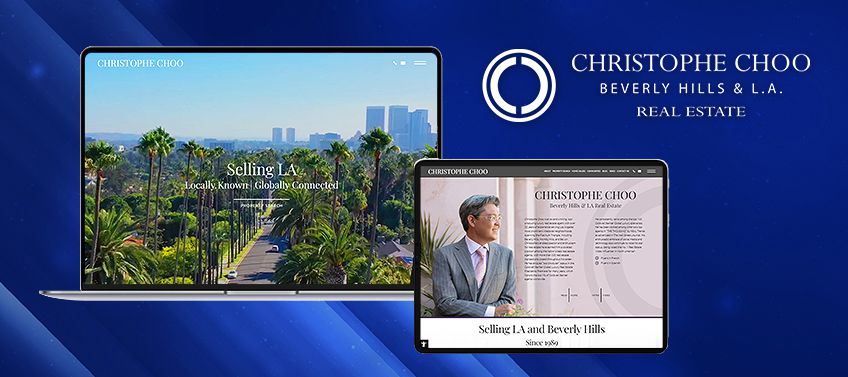 Christophe Choo's website is the perfect example of form meets function. It's undoubtedly beautiful no matter what device you use, thanks to full-screen images and a minimalist design that highlights his listings; at the same time, useful features like an interactive map and community guides showcase his expertise. His video montage also clinched the #5 Best Video award at the 2021 RealTrends Website Rankings, all thanks to its tasteful peek into L.A.'s most luxurious properties.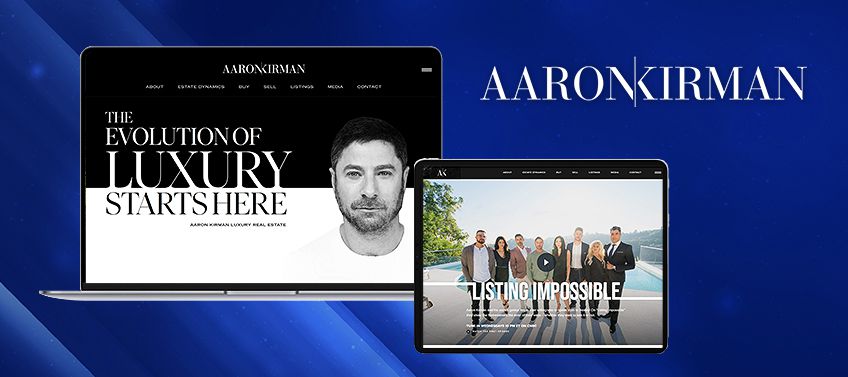 Few names in real estate elicit respect and admiration quite like Aaron Kirman, so we had our task cut out for us when redesigning his website. Our team was able to deliver beyond expectations, as his site won the Canopus Award in the Vega Awards and the Platinum Award in the Hermes Awards. It just goes to show that when great minds come together, magic is bound to happen.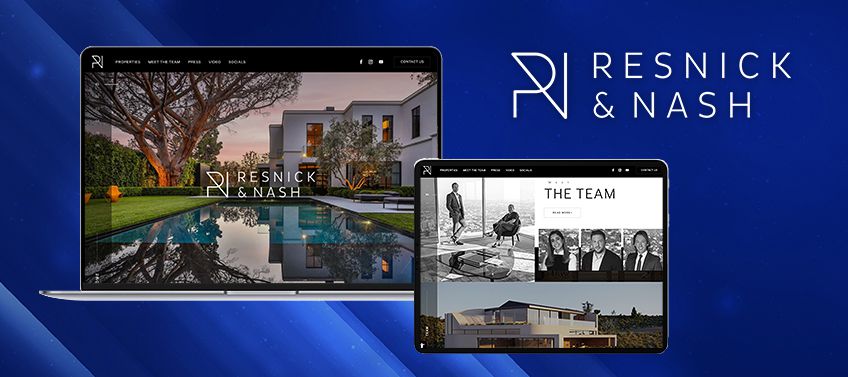 As Resnick & Nash's website proves, you don't have to be loud just to stand out. For this project, we decided to go with an understated but very refined look, using a classic black-and-white palette and leveraging subtle animations. This design perfectly embodies the elite lifestyle you can enjoy if you purchase a luxury estate in glitzy and glamorous Los Angeles.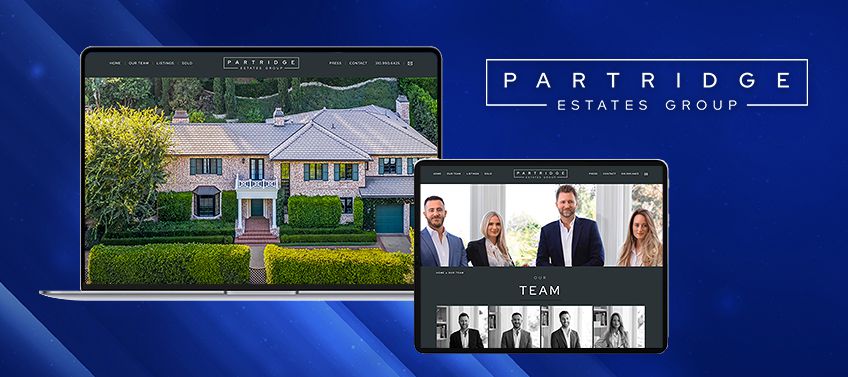 When we created the website for Partridge Estates, we knew we had to do justice to the luxurious properties it represented. To achieve this, we opted for a classy design that evokes timeless sophistication. Oversized images and snappy animations further emphasize the larger-than-life living that awaits in your new high-end home.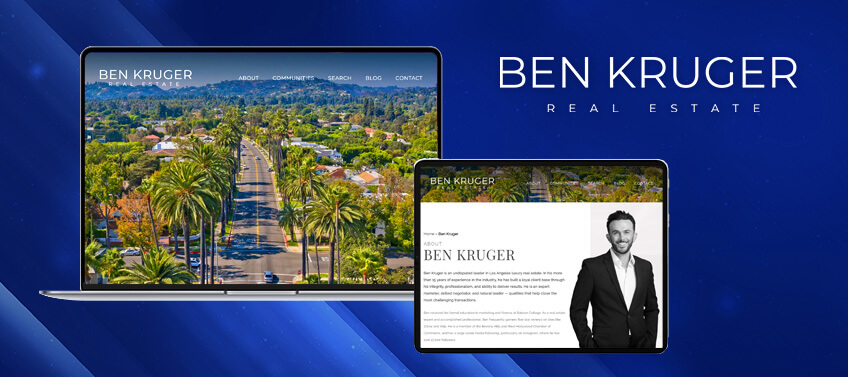 When you're selling the most opulent homes in Los Angeles, you let the properties speak for themselves. This was the philosophy that drove our website design for Ben Kruger, one of the area's most renowned real estate agents. Instead of various visual elements, we used edge-to-edge property photos and videos that truly showcase the splendor of his listings.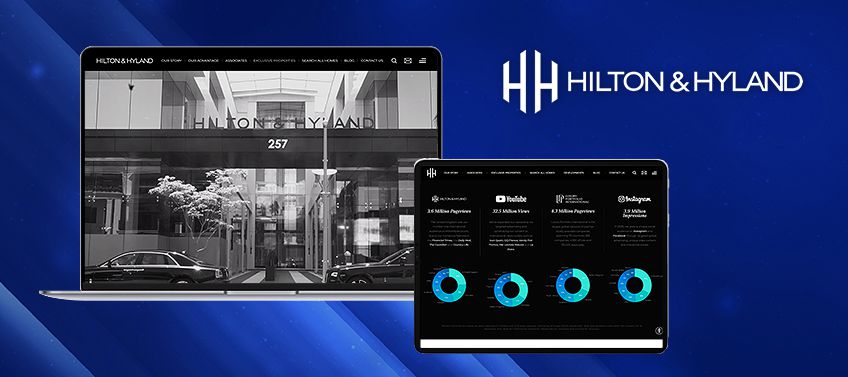 Nothing says success quite like $3.5 billion in annual sales for 2020 — a feat only the likes of Hilton & Hyland can achieve. For their website, we crafted a minimalist and uncluttered design that trains the spotlight where it really belongs: the luxurious listings. The site's understated sophistication proves that elegance and restraint can create a design that truly elevates a brand.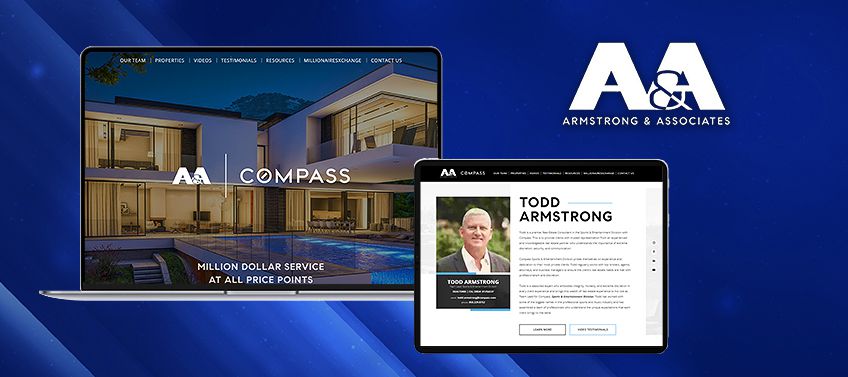 Armstrong & Associates understands that while buying real estate is a high-stakes decision, it should also be an enjoyable process — especially if the home you're buying is in an iconic address like San Diego, Los Angeles, or Coachella Valley. We took this insight to heart when designing their website, making sure to balance professional and playful in the layout. Just try mousing over the team's profile photos to see what we mean!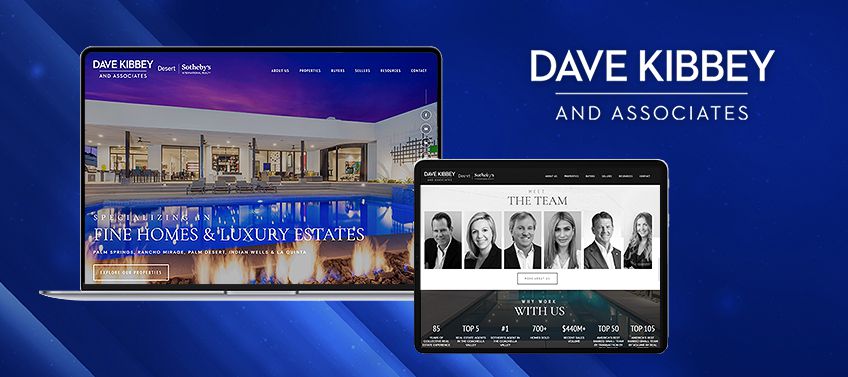 Going to DesertEstateHomes.com feels less like opening a website and more like opening a magazine. This is made possible by our visual-centric design, where featured listings are rendered in large boxes, and hovering over them will reveal crucial details like location and pricing. The simple but polished layout further heightens the deluxe feel of the site.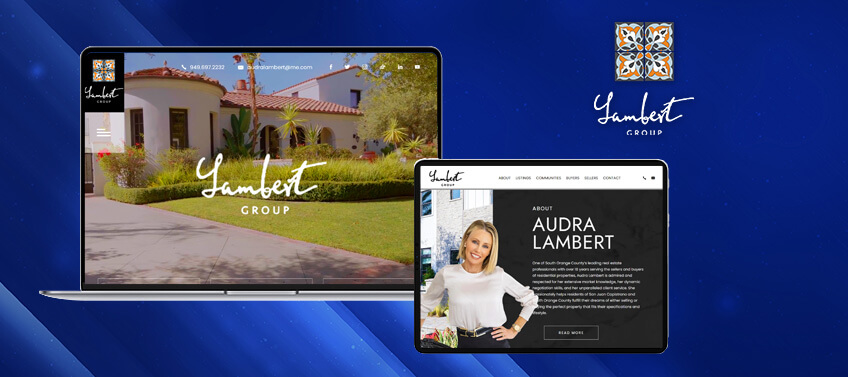 Ease of use is the name of the game for Audra Lambert, a leading agent in California's idyllic San Juan Capistrano region. Full-screen banner images offer a peek not only into deluxe homes, but also serve as an introduction to Audra herself. A quick property search feature — along with separate portals for buyers, sellers, listing services, and property valuation — make finding what you want extremely easy.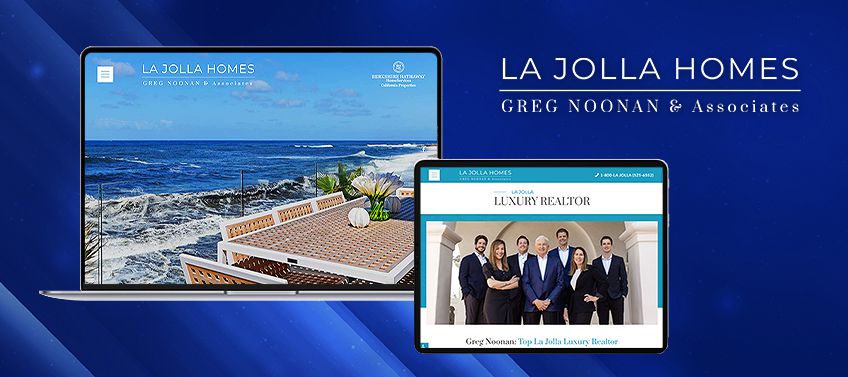 There are places that sell themselves and La Jolla is certainly one of them. As such, we designed Greg Noonan's website so that this scenic locale is the true star of the show. We even included a property search bar above the fold so that users can start house-hunting immediately.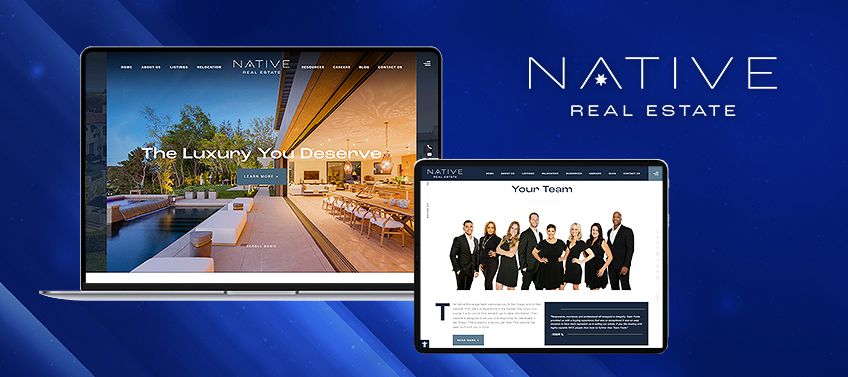 Convenience is the epitome of luxury — that's the insight we drew from while creating the site for Native Real Estate. Easy navigation was job number one for this project and we made it happen through a rotating gallery of featured communities and listings. A dark blue-and-gold theme and transparency effects on photos come together to evoke a sense of discreet elegance.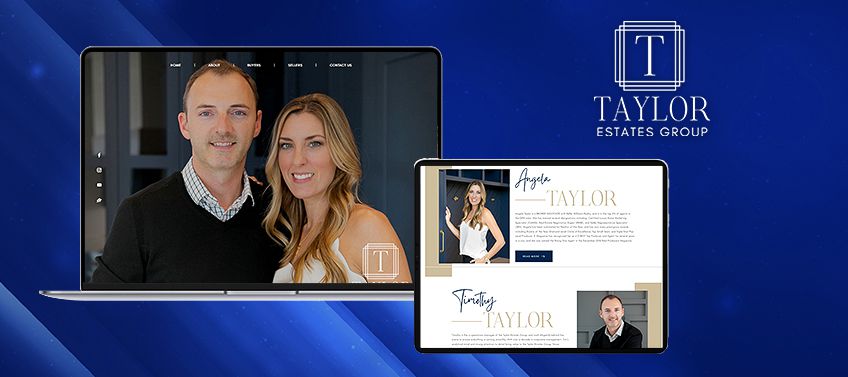 Buying a home means buying into a lifestyle, which is why Taylor Estates Group's website features a video section for each of the communities it represents. And just like the husband-and-wife team that runs the business, the site's various elements — from the fonts, to the photos, and the animations — all marry together to create a cohesive experience. The result is an immersive website that's a showcase for the best realty Frisco, Texas has to offer.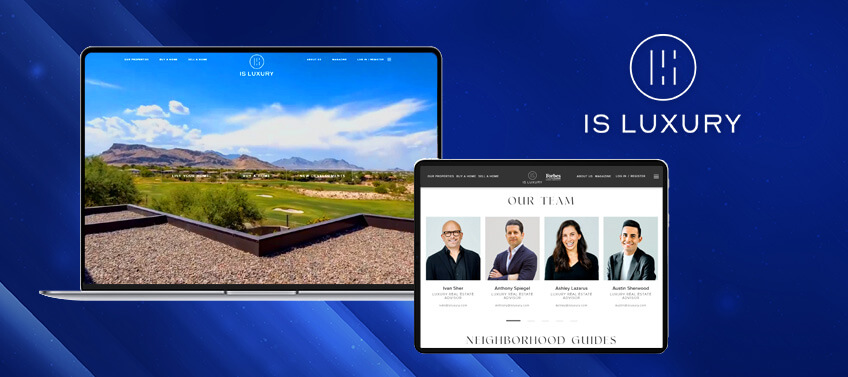 Las Vegas is known for its glittering lights, thrumming casinos, and lit nightlife, but Ivan Sher's website shows a different side of Sin City — a world where luxurious homes, elegant interiors, and stunning views come standard. The site was imbued with a sense of privacy and exclusivity, allowing it to serve as a counterpoint to the party lifestyle that typifies the Vegas Strip. Moreover, we created an SEO migration plan to ensure that Ivan's site retained its rankings even after the revamp.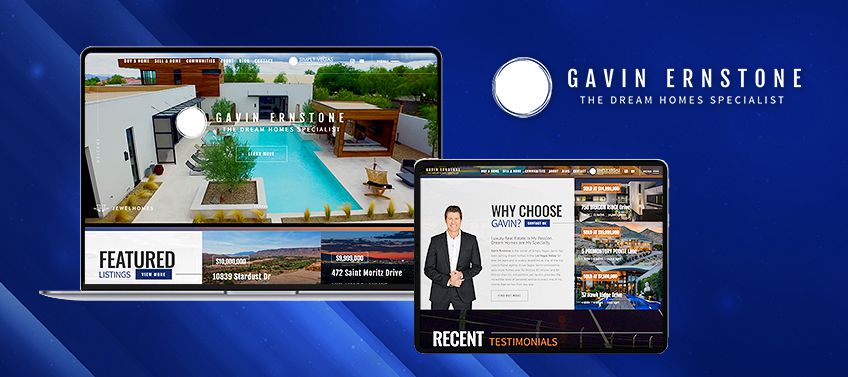 Gavin Ernstone is known as "The Dream Home Specialist" owing to his expertise in the luxury real estate market. Knowing this, we prominently displayed the awe-inspiring homes Gavin represents on his website, while also providing informative content on the Las Vegas property market and lifestyle. After our redesign, the elite realtor can add one more feather to his cap: Canopus Award-winner at the Vega Awards.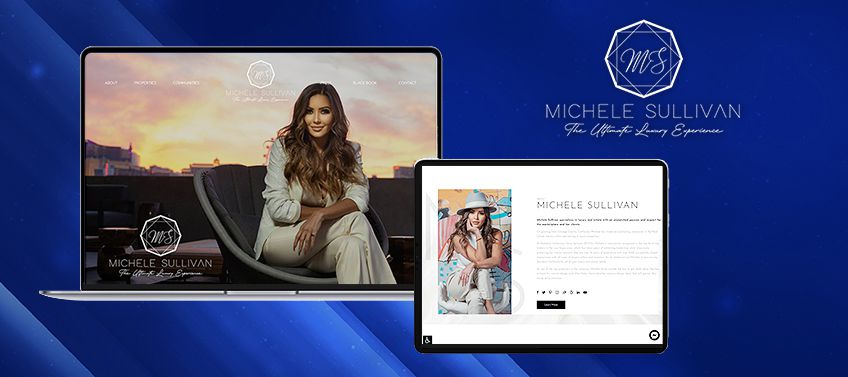 Few Las Vegas realtors have achieved the success of Michele Sullivan, so we highlighted her career milestones prominently on her site. From her media coverage, to her track record, to her glamorous social media posts, it's easy to see that this agent and her website capture the high-rolling lifestyle only Las Vegas can offer. A stylish black-and-white aesthetic further highlights the prestige of this prime real estate market.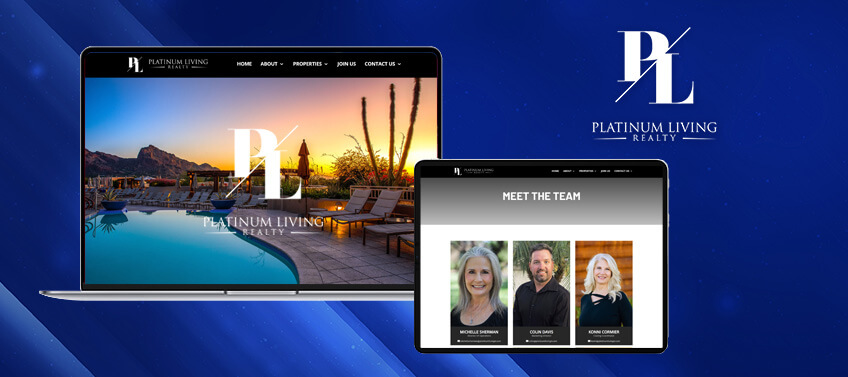 Buying a home in the thriving city of Scottsdale, Arizona is an exciting experience and we made Platinum Living Realty's website interactive to reflect that. We included a map that allows you to see listings for various neighborhoods; there's also a collage of the team members and clicking on each photo shows their bio. To highlight why working with this brokerage is the right choice, there's a Media Highlights section where users can watch insightful videos.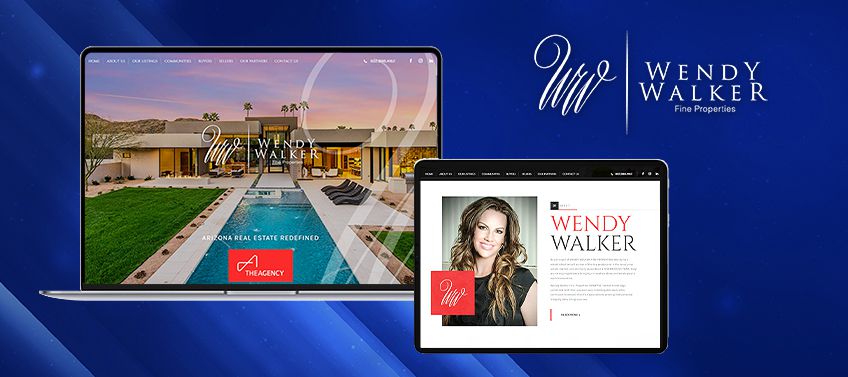 Much like the luxury properties Wendy Walker sells, her website exudes class and style from the very first click. It's hard to miss the polished feel of the website, which was inspired by glossy magazines. While the photos and listings start off being black-and-white, hovering over them showcases their full color — a subtle but stylish design touch.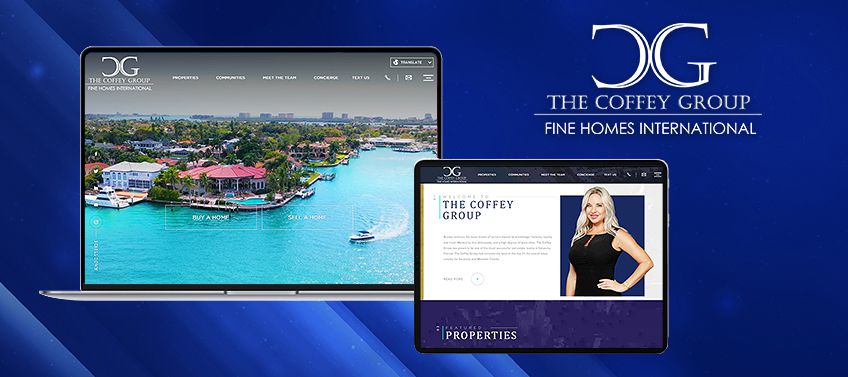 To visit The Coffey Group's website is to get a preview of the wonderful seaside living that Sarasota, Florida offers. Decked in blue, white, and gold — and featuring high-resolution photos of exceptional properties — the brokerage's website is truly something special. And RealTrends agrees, granting this project an honorable mention in the Best Design category.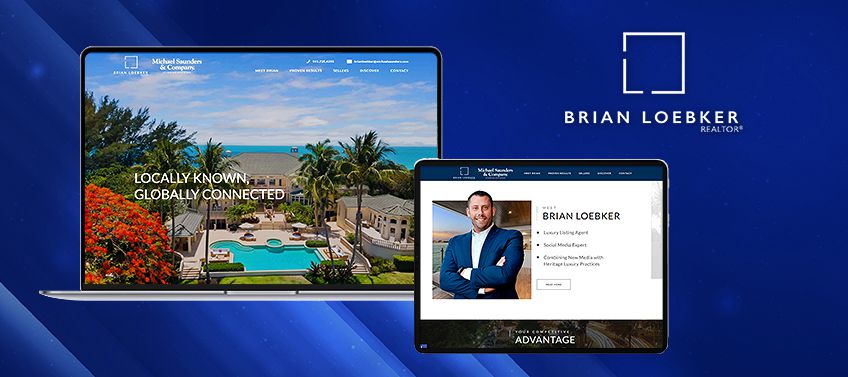 Visitors of Brian Loebker's website can't help but be impressed. From the full-sized slideshow of featured properties, to the impressive career milestones, to the glowing testimonials written by past clients, it's clear that this realtor is at the top of his game. His blog section is filled with informative posts that spotlight his mastery of Sarasota's real estate market.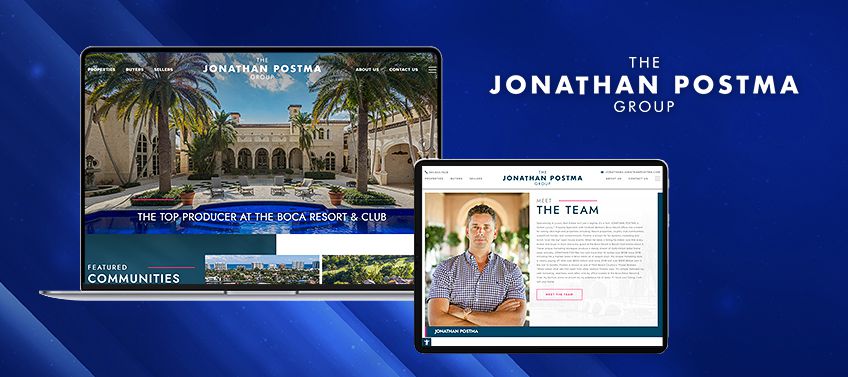 Jonathan Posta is the undisputed expert in Boca Raton beachfront estates and his website more than proves this fact. Swathed in blue-and-white and festooned with postcard-like photos, his site is all about that breezy beachside lifestyle. A dedicated section on his career achievements further establishes him as the top-of-mind realtor for anyone who wishes to call Coastal Florida home.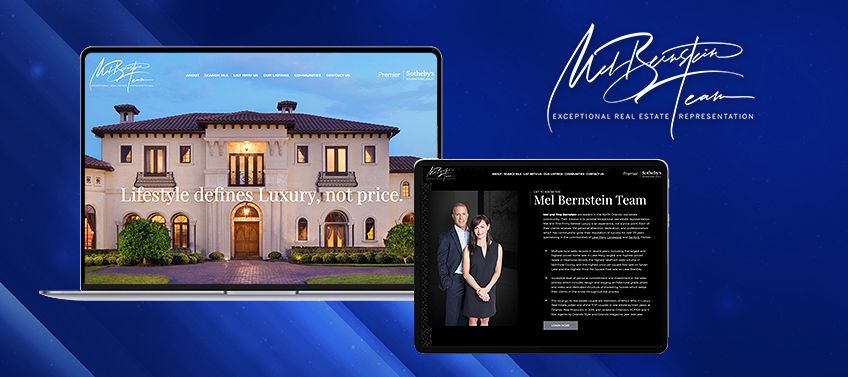 You know you're dealing with a high-end property expert from the moment you load Mel Bernstein's website thanks to his tagline: "Luxury is an experience, not a price point." Fittingly, we chose a jet-black palette and a simple but sleek layout to bring this statement to life. The use of dusk photography for the listings also lends an incredibly chic and sophisticated feel to the site.
We are beyond thankful for all the wonderful clients we've worked with this year and we look forward to helping more agents stage their websites for success in 2022.
Why not welcome the New Year with a new website? With 20+ years of web design experience and over 25,000 sites launched, Agent Image has the skill and talent to help you create a stellar first impression online.
To get a free consultation, just call 800.979.5799 or send us a message through our contact form.
Did you enjoy reading this article?
Sign up for more updates with our Agent Intelligence Newsletter!
We are committed to protecting your privacy.
Real Estate Websites for Agents
Learn which package works best for you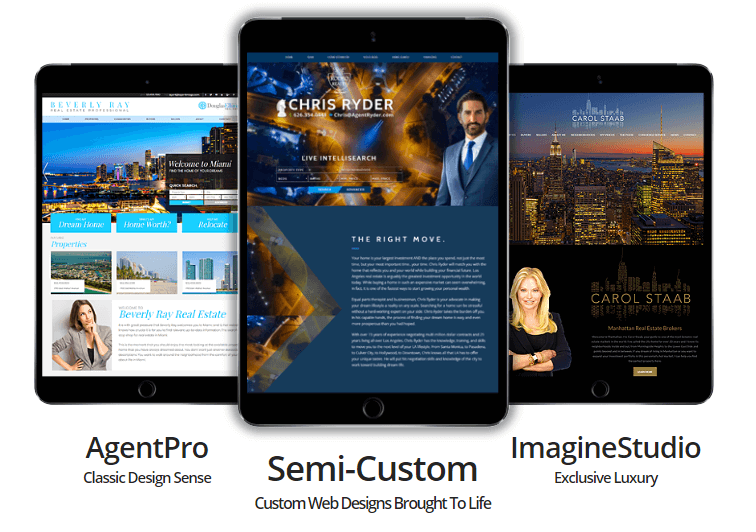 Learn More