4 Things to Know About Contact Management Systems
Contact Management Systems (also known as Customer Relationship Management) is a way for managing prospects from the initial contact until the closing of the transaction. It's great for developing relationships with prospects and clients. If this is the first time you've heard about this, here are some things to know about Contact Management Systems.
Gather Your Prospects.

Individuals who inquire through your "Contact Us" form are your prospects.
Make sure that your inquiry or contact form is working well and sending leads to where it's supposed to go.

Plans of Action.

You should have a stock of fixed marketing plans from marketing prospects to keeping in touch with clients in order to have a good system.
Consistently keeping in touch with clients is one of the difficulties many professionals have. Assigning a drip marketing plan to a new lead is important so you can nurture that lead until the lead is ready to become a client. Drip marketing is a communication strategy in which a series of emails are sent to clients or prospects over a period of time.
The benefit of drip marketing is that communication is automated which frees up time for you to cater to other important matters.

Utilizing Email Marketing.

Contact Management Systems is more than just a database of names and being able to filter and group them.
You can send out aesthetically pleasing and informative monthly real estate newsletters via email.
You can create awareness of your brand and services by sending out Just Listed or Just Sold e-Cards and such.

Contacts are Assets.

When you've nurtured your leads and clients, they'll consider you when they need your services again, as well as provide you with referrals.
If you see yourself nearing retirement with a well-managed contact database, you may opt to sell it for a reasonable price.
With the right tools, building relationships with prospects and clients, and nurturing leads isn't as difficult as one would imagine and expect. Are you already making use of Contact Management Systems? Feel free to share more information and tips with us on our Facebook page.
Did you enjoy reading this article?
Sign up for more updates with our Agent Intelligence Newsletter!
We are committed to protecting your privacy.
Real Estate Websites for Agents
Learn which package works best for you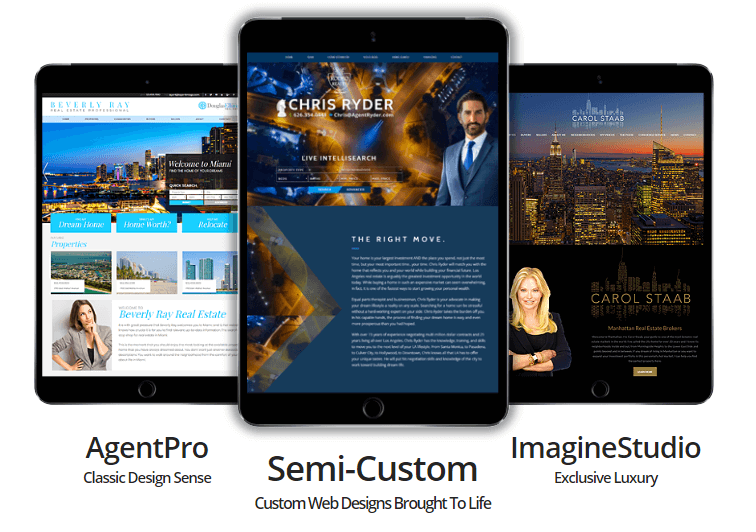 Learn More