5 Mistakes You Shouldn't Be Making on LinkedIn
LinkedIn is the ideal social media platform for professionals and business owners. Unfortunately, you might be doing something wrong that could be costing you your connections. Review these five mistakes to improve your LinkedIn page:
Giving in order to receive.

One of LinkedIn's features is that users are able to write recommendations for other users in their network which will be displayed on their profile.
It isn't effective to write recommendations to others and expect them to do the same for you especially when the person you're expecting it from does not know you professionally.
Give genuine recommendations. If people return it, then great. If not, it's okay.

Waiting for a need.

This means you're only active when you need something – clients, an online presence or a solid real estate network.
Envision where you want to be (socially online speaking) and start building your network now.

Forgetting where you are.

LinkedIn may be a social network but it isn't the same as Facebook. Don't get carried away with commenting. Keep the atmosphere professional.
You never know when a potential client or business opportunity may stumble upon it and decide you're not the person for them.

Going generic and not sharing.

One great way to personalise your LinkedIn profile is by sharing posts that you like.
It gives other people a peek of who you are. You'll also get to see who shares the same sentiments as you do.
Read up on the comments and know which topics tend to be popular within your connections.

Not nurturing your connections.

Building relationships in the real estate business is important because it gives you two things: Repeat business and referrals.
Chances are the people in your network will have the connections you need.
Did you enjoy reading this article?
Sign up for more updates with our Agent Intelligence Newsletter!
We are committed to protecting your privacy.
Real Estate Websites for Agents
Learn which package works best for you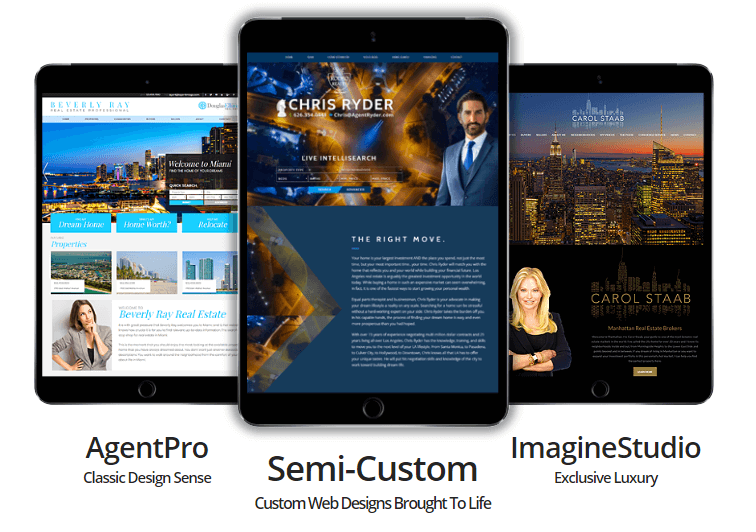 Learn More