5 Reasons to Use Visual Content in Real Estate Marketing
Human beings are visual creatures. When we read, our mind automatically translates the words into mental images. This is the main reason why Internet marketers make it a point to include visual content in their campaigns.
Visuals are processed faster in the brain than text.

According to a research by 3M Corporation, we process visuals 60,000 times faster than text because our brain deciphers image elements simultaneously.
Text content is decoded in a linear, sequential manner which takes more time to process.
60% of people are visual learners.
90% of information that comes to the brain is visual.

People respond better to visual cues.

Publishers who use infographics saw an average of 12% growth in traffic.
Visual content stimulates engagement.
Brands that adopted the Facebook Timeline before its public launch, saw a 65% increase in engagement.

A company's website design affects its credibility.

On their first visit, the average consumer pays more attention to the surface aspects of a website such as layout, typography, and color schemes.

Posts with videos attract 3 times more inbound links than plain text posts.

85% of the US internet audience watches videos online.
For every minute, 700 YouTube videos are shared on Twitter.
Viewers spend 100% more time on pages with videos on them.
Viewers are 85% more confident to purchase a product after watching a product video

Mobile video viewing increased 35% from 2010 to 2011.

75% of smartphone users watch videos on their phones, 26% of whom use video at least once a day.
Mobile video subscription is expected to hit $16 billion in revenue by 2014, with over 500 million subscribers worldwide.
Have you benefitted from adding visual content in your marketing? Share your experience and tips with us on our Facebook and Twitter page!
Did you enjoy reading this article?
Sign up for more updates with our Agent Intelligence Newsletter!
We are committed to protecting your privacy.
Real Estate Websites for Agents
Learn which package works best for you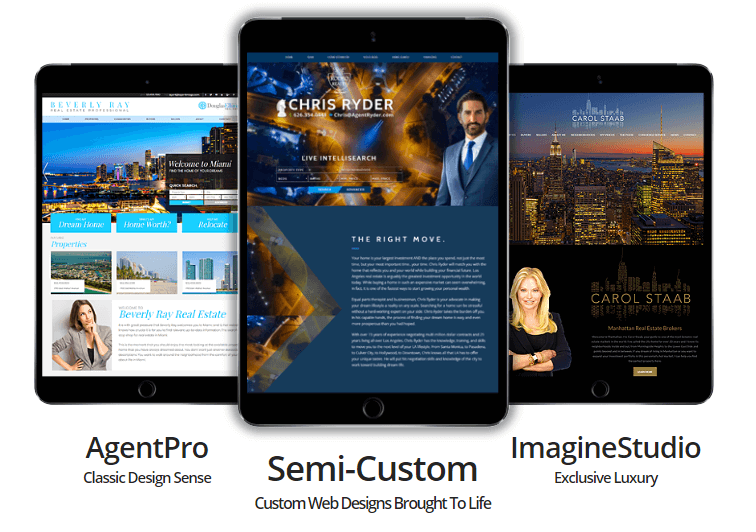 Learn More