5 Tips to Make Online Reviews Work for You
Opinions matter — be it a review of a local restaurant, a heated debate on a national issue, or a recommendation about your real estate business.
Companies grow and improve when these criticisms are taken constructively. For real estate company owners who invest a lot on marketing, it is important to step back and review the effectiveness of their marketing methods. Here are tips to making online real estate reviews work to your advantage.
Know where to start.
There are a lot of websites and online databases where clients can rate your business, but here are three places you can start.

Zillow and Trulia is specific on real estate buying and selling. Real Estate professionals can be searched through their former clients' ratings.
Yelp is helpful for location-based reviews.
LinkedIn allows recommendation highlights from particular clients.

Don't be shy to ask.
Seeking recommendations and comments from valued clients can do wonders for your business.

If your clients are comfortable with it, ask if you can film them in a video testimonial. Then, you can post this video on your company's YouTube channel or showcase it in your website.

Turn the negative into positive.
According to a study by social commerce company, Reeve, consumers trust reviews more when they contain both good and bad comments. If you've come across a bad review, respond in a positive manner.

Acknowledge the client's concern.
Apologize for any inconvenience.
End with a word of gratitude and a solid solution to the issue.

Be the local expert.

Look into serving your local neighborhood and ask them to post reviews about your company. That way, you can set up a solid foundation before branching out to bigger ventures.
Dedicate some space on your local real estate blog where clients and visitors can easily give you a ranking through radio buttons, a star gauge or a bar meter. Contact us at [email protected] if you're interested in adding this to your blog.

Put everything in one place.

Having a dedicated Testimonials page on your agent website and a form where your client can send in reviews is also a great advantage.
You may then add social buttons that link to other reviews on this same page.
Did you enjoy reading this article?
Sign up for more updates with our Agent Intelligence Newsletter!
We are committed to protecting your privacy.
Real Estate Websites for Agents
Learn which package works best for you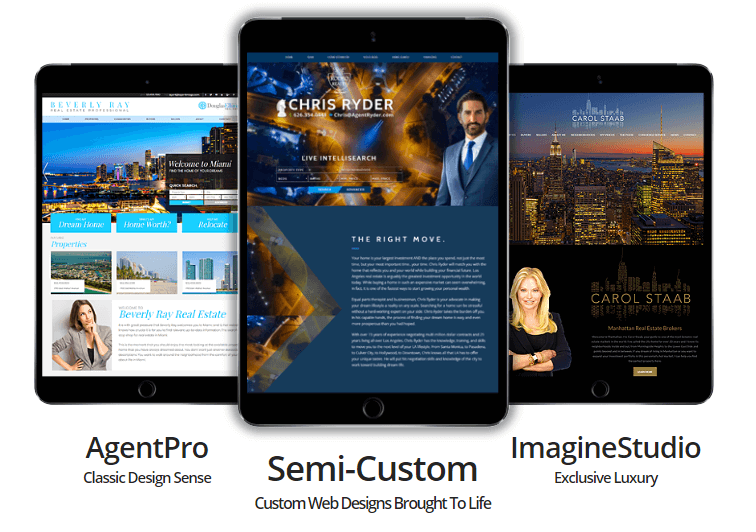 Learn More