A Behind-The-Scenes Look at the Agent Image Design Process
Your Brand Identity at the Forefront
As you may already know, first impressions matter in real estate. Your website is the face of your brand, and it can build your reputation and business if it's expertly designed.
At Agent Image, we have a whole team of web designers, art directors, and project managers who know the precise formula for creating an effective real estate website. To give you a peek into how we create award-winning work for esteemed clients like The Oppenheim Group and The Altman Brothers, here is a look at our process that has been our roadmap to design success:
1. Starting Out With Clear Purpose
We genuinely believe that a website redesign is a collaborative process. That's why before we tweak even a single pixel on our screens, we work extensively with you to understand your vision and goals for your new website first. What's your reason for commissioning a redesign? What business objectives do you want to achieve? What essential features should your website have? Are there brands and websites out there that inspire you?
Based on your answers, our team will either recommend a template-based or custom-designed website. We have solutions for everyone, so it's really about matching what you need with the best website packages we provide. Agent Image X and AgentPro websites are pre-designed layouts out-of-the-box that require minimal personalization. These can be launched quicker and are perfect for those who are starting out in their real estate careers. If you're more seasoned in the field and prefer a bespoke design that can do more than the basics, our Semi-Custom and ImagineStudio websites are your best bet.
Once you've chosen your website package, our team kicks things off with an in-depth review of your design questionnaire. Don't worry — the form is streamlined so you simply have to select the responses that best apply to you. The questionnaire will ask for details like the properties you specialize in, who your target audience is, what color scheme you prefer, and which navigation tabs must be present.
2. Kicking Things Off With A Design Meeting
After the design questionnaire answers are ready, we don't dive into creating the website just yet. Our team will connect with you to discuss initial design ideas that might be a good fit for your website. Having a scheduled Design Meeting is a key step to kicking off the process as you'll meet your assigned Digital Strategist who is there to map out the full scope of the project. The goal of this meeting is to hunker down and establish your design direction and layout preferences. At the end of the meeting, both you and our team should have a clear understanding of the visual style, website features, and timelines for the website project.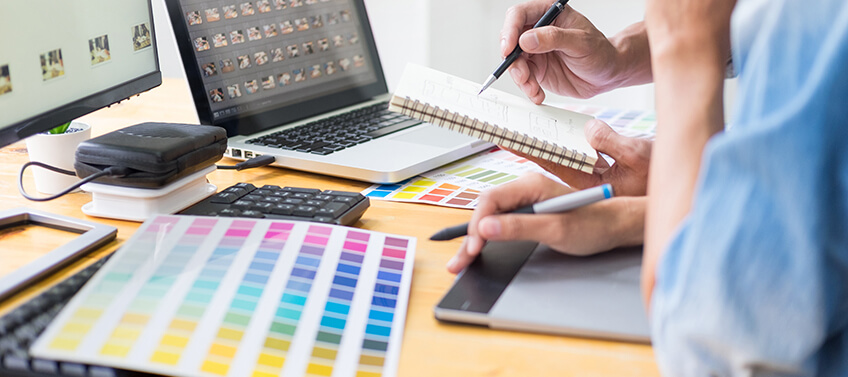 3. Gathering All The Key Materials
Right before we start working on your redesign, we'll request for assets that you want featured on your revamped website. That could include photos for the slideshows, portrait shots of you and your team, high-resolution company logos, and your professional bio. If you have downloadable materials such as listing brochures or video walkthroughs, those will come in handy, too. While our team could easily produce the structure of the website with placeholder and stock materials, we do emphasize the importance of customizing as many details as possible with your own content because this extra step makes all the difference in bringing the whole concept to life. While early, it's best to ready all the pieces that will make their way onto your online home, so we can plan out where everything will go. Rest assured that our team will make it easy for you to share these items with us online.
4. Delving Into Design
Now the fun part begins! The next step is for us to create a mockup of your new website design. This usually starts with the homepage of your site that showcases the overall layout, including the navigation buttons, website sections, photos, and copy. It won't be interactive or clickable just yet, but it simulates as closely as possible what your final website will look and feel like. Since we're creating a detailed composition for your review, the initial design stage can take approximately a week to put together by our design team. Bringing all the information together for this first design draft is a critical milestone in the website project since it sets the tone for the rest of the production process ahead. We try to master the design and complete all specs in the first pass, but if we happen to miss the mark on certain items, we are eager to go back to the drawing board to get things back on track.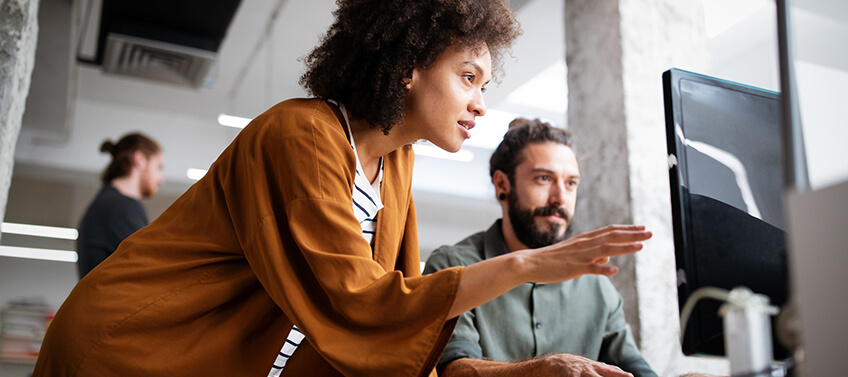 5. Revisions and Refinements
After you get the chance to review the design mockup, the next goal is to finalize your design direction and make sure that you're happy with the collective set of visual elements that are presented in your design layout. Once we get your thumbs up on the direction, the revisions phase follows soon after. This is when we take careful note of all your feedback and tweak the design accordingly. For the sake of keeping the website project on schedule, we encourage an average of three major revisions and three minor revisions to cover all the aspects of the design stage. We typically compile change requests in several batches so we can get into a productive rhythm as we inch closer and closer to the finish line. This methodical approach keeps the revisions process as streamlined as possible, especially as revisions may wildly vary from quick fixes to more challenging and intricate refinements.
6. Approving Your Design
Once all design revisions have been made and you're well satisfied with the design layout we've customized for you, it's time to make things official! We will request your formal sign-off on the design and seek your approval to move forward with the next critical stage of the website development process. During this exchange, we also finalize other considerations like animation effects, mobile layout specs, and the design plan for the inner pages of the website. Having this black-and-white step of approval ensures that everyone is aligned on expectations and deliverables before our team does the heavy lifting of hard coding your website in HTML code.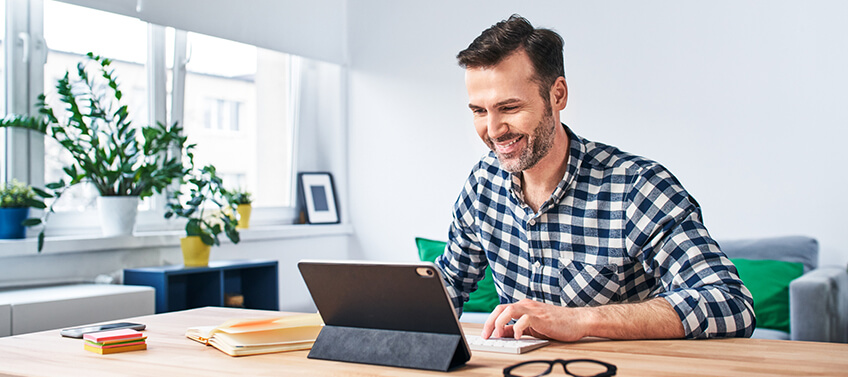 7. Setting Your Website In Motion
With your final design approval, we are now ready to take the flat images from the design mockups and turn them into a living, breathing website! Our web developers dissect the design into various sections to embed links, activate various functions and modules, as well as insert nifty animation effects for an immersive user experience. To achieve design coherence, we match the website's inner pages to the homepage in terms of look and theme. Apart from aesthetics alone, our web developers also cover aspects including site security, performance optimization, and a handful of extra steps for responsiveness, compliance and accessibility.
As we're completing the design conversion process, we'll send you what's called a "staging link," which allows you to check the progress of your website and test its various features. As you tinker around with your work-in-progress website, you may have some last-minute revisions in mind, which we can certainly accommodate according to the approved direction.
8. Filling In The Blanks
After we finish building the design and structure of your website, it's ready to host all the great content you have. This includes your company information, property listings, agent bio, blog posts, and community photos. Once your content has been uploaded, we make sure all the layouts look clean and polished as we gear up toward the final website launch date. If your website will include an IDX feed of listings from your MLS board, this is also the time where we make sure your paperwork is in order and that functionality is added in. If there are certain WordPress plugins or CRM software components to integrate and connect, we cover all these bases and get them all set up.
We will require your feedback along the way as we complete various milestones in the site population stage; our team will get your validation that you're happy with everything lined up, and that features are configured according to your preferences. If you notice problems such as typos, missing information, or listings not loading properly, we will make sure to address them in this step of the process.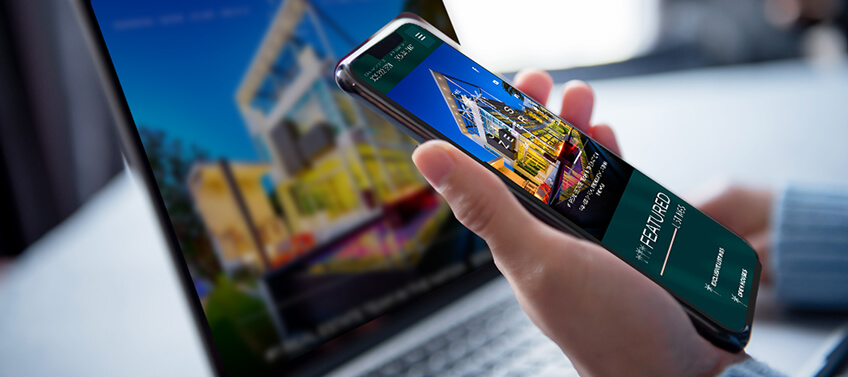 9. Getting The Green Light To Launch
Finally, your website is ready to dazzle prospective clients! Once we've reviewed your website across our pre-launch checklist, we will ask you to give it one final look over to confirm that everything is in place and good to go. If there are no further issues, additions, or revisions, we then ask for your written approval to publish the website. A launch date and time is decided upon, and we proceed to our site launch protocol step by step. We also oversee changes to the domain settings and server configuration during the website launch procedures.
10. Wrapping Things Up With Quality Assurance
Once we're able to launch your new website, we don't call it a wrap just yet! There's one more crucial step that we take very seriously, and that's quality assurance. Our designers and project managers are sticklers for detail, so we spend at least two weeks after the website launch to comb through all corners of your website for any bugs and hiccups. At the same time, we will test how your website performs on various browsers and devices, while also reviewing its design, content, and search engine optimization. Our team will likewise review your website's mobile responsiveness, IDX functionality, and compliance with WCAG/ADA Accessibility Standards as part of our routine checking. If you're part of a brokerage, our designers will also make sure that your site complies with their brand guidelines.
The goal in this final step of the Agent Image design process is to make sure your website is a paramount representation of you and your real estate brand, with all features and functions working well day in and day out, since the internet never sleeps! As your website will be shared across your network of clients, your social media community, and all your marketing efforts, it's great to have the reassurance that a dedicated website team is working behind the scenes to support and maintain your online presence. It's truly a team effort and our hope is that you are as proud of your website as we are.
In a time when AI and turn-key solutions can create cookie-cutter websites in minutes, Agent Image develops websites how they're supposed to be made: with boundless creativity, impeccable taste, technical prowess, and an intentional keen eye for detail. All these skills were developed over 20+ years of servicing A-list real estate agents. Our team offers the refinement and personal touch that you deserve — and that total automation cannot compete with.
We'd love to share our expertise with you and guide you through a tried-and-tested design process that's worked wonders for thousands of businesses over the years. If you're looking to breathe new life into your website, give us a call at 1.800.979.5799 for a free consultation, or send us a message here.
Did you enjoy reading this article?
Sign up for more updates with our Agent Intelligence Newsletter!
We are committed to protecting your privacy.
Real Estate Websites for Agents
Learn which package works best for you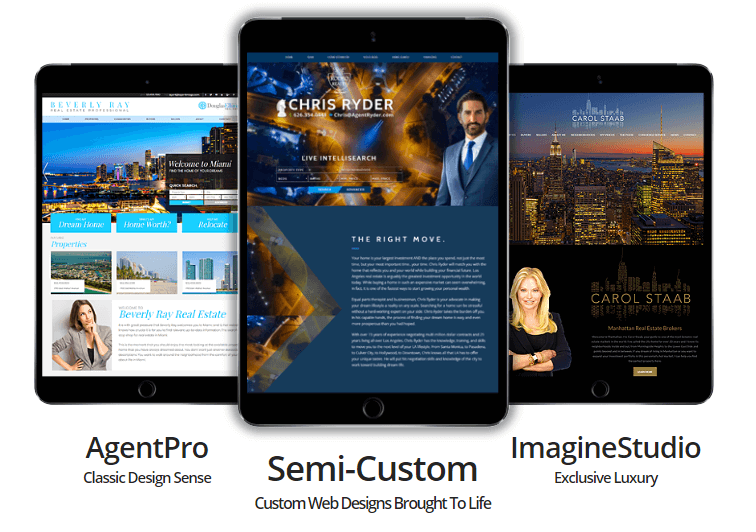 Learn More