A Step-by-Step Guide To Asking For Real Estate Client Testimonials
As a phenomenal agent, you're all about constant contact, great advice, and stress-free services. All in a day's work to ensure that sure clients get their dream house!
Of course, you take pride in providing absolutely fantastic service to clients. But why should you be the only one who knows that? A good review from a client is one of the best marketing tools you have in your arsenal, after all.
That being said, how exactly do you get clients to give glowing testimonials about you? Fortunately, we've got some great advice for you.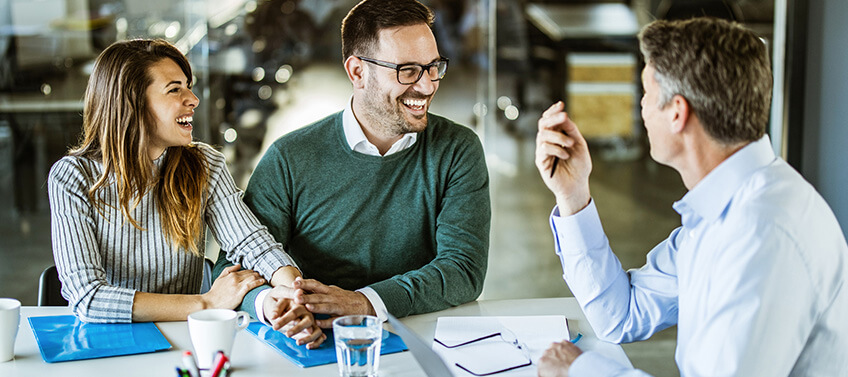 Dos and don'ts to remember
Satisfied clients are often happy to share glowing words about your service. Don't forget, however, that asking for realtor reviews still counts as asking for a favor. As such, you should approach this task with tact.
Do Make Things Easy
People are busy so make the process of submitting realtor reviews seamless. For instance, you can create a landing page with a short form that you can simply share with clients. You can also populate the form with guide questions or a rating scale to make the whole process even easier.
Don't Delay Your Request
You want to ask for a good review fairly soon after you close a real estate transaction. This is because you want the positive experience to still be fresh in their minds when they write their testimonial. The sooner you ask, the more likely clients are to remember why you were an awesome realtor.
Do Notify In Advance
While you don't want to dally, you also don't want to rush. People may still be preoccupied with moving into their dream house so submitting Google reviews or real estate agent ratings won't be high on their priority list. As such, send them a message first to check their availability.
Don't Forget To Ask For Permission
Many happy clients send realtor reviews — just not in the way you'd expect. For instance, they may have sent kind words to you via email or WhatsApp, and these more than qualify as a review. Just be sure to ask for permission to use their feedback on your website or other marketing materials.
Do Keep In Touch
The best real estate agents know that client relationships don't end with the closing of a deal. They check in on clients even after a real estate transaction to maintain good relationships with them. By cultivating goodwill, it's easier for you to ask for a review because people know you genuinely care about them.
Don't Be Pushy
Sometimes, you just have to take a hint. If you've reached out to people two or three times without getting any response, you're unlikely to get realtor reviews out of them. Remember that giving feedback is completely optional, so don't harangue past clients — simply solicit online reviews from others.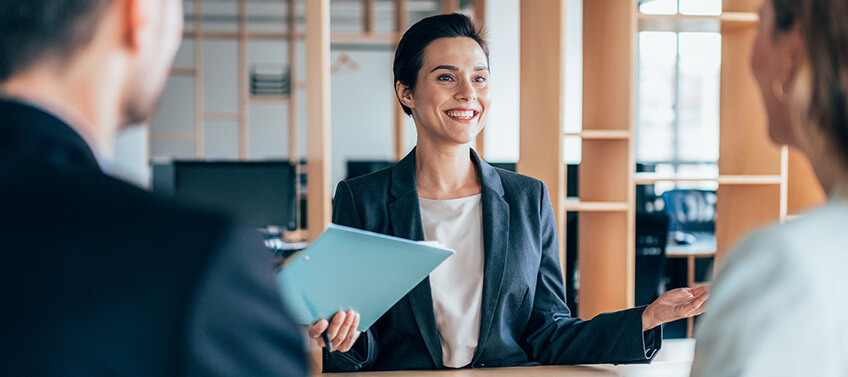 Tips and tricks for getting agent reviews
Now that you know the proper approach to soliciting a good review, it's time to start reaching out to people. The good news is that there are many ways to make this task easier.
Use Your CRM
If you already have a CRM in place, you can use it to send emails to recent clients. This streamlines the whole process because you're using your existing database to solicit reviews.
Try Google Forms
Creating a survey is easy and free with Google Forms. This tool lets you create a custom survey that you can then share with others. Just be sure to add clear instructions and keep the form succinct.
Be On Review Platforms
If you haven't yet, set up a Google My Business account so people can easily leave reviews for your team or brokerage. Even better, Google reviews can help establish your credibility and improve your search engine rankings. In a similar vein, be sure to establish a presence on major review platforms like Yelp, too.
Utilize Real Estate-Specific Platforms
Aside from being a repository of online listings, platforms like Zillow, Trulia, and Realtor.com also allow users to leave reviews. As such, it's imperative to create an account on these websites to maximize your chances of getting customer feedback.
Take Advantage Of Chatbots
We've already discussed how chatbots can make your job easier, but did you know they can help you collect user feedback, too? Indeed, Facebook Messenger allows you to create feedback-oriented chat messages. Even better, you can add a star rating option to the message, which will also be reflected on your main page.
To make the entire process even more convenient, you can use paid and free services when asking for reviews. Take a look at these popular options:
WP Customer Reviews
For those with WordPress-based websites, this plug-in is indispensable. Just add this tool and people can add reviews directly to your testimonials page. What's more, you can moderate the reviews and choose which ones to feature on your site.
Mailchimp
If you want to gather feedback by email, Mailchimp is an excellent option. Not only is this tool easy to use, but it can also segment your mailing list so you're only reaching out to people who've yet to give you a review. Mailchimp also lets you see which recipients opened your message, so you can follow up accordingly.
Survey Monkey
The great thing about Survey Monkey is that it has premade templates that you can simply tweak to suit your needs. After you finish a survey, a link to it will be created and you can share this with recent customers.
Twilio
Old-school though SMS may be, real estate agents shouldn't sleep on this helpful tool. You likely have a client's contact details already, so why not send them a text? When you send out a message, just add a survey or review link.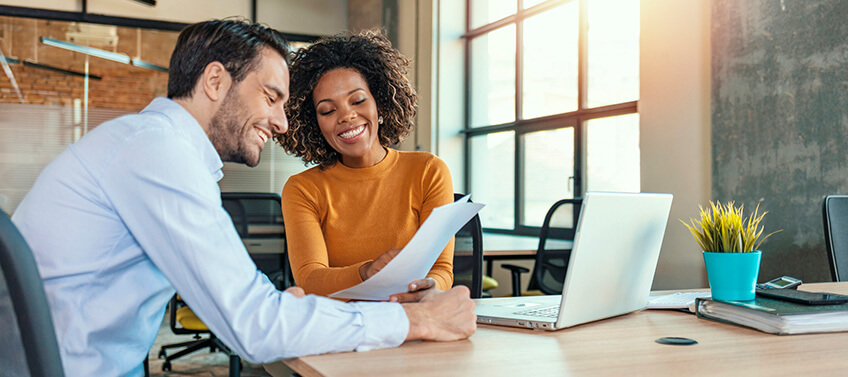 Best practices for customer feedback
As with any customer outreach campaign, planning and execution are paramount. The same is true when you ask for reviews from home buyers and sellers. Keep the following in mind to boost your chances of getting a reply:
Avoid Leading Questions
You'd like to think of yourself as the best agent, one who deserves only glowing reviews. That said, make sure to avoid leading questions on your surveys or questionnaires. Keep your queries as neutral as possible: "Can you share your thoughts on working with me?" rather than "How excellent was the service you received?"
Go For Open-ended Questions
The best reviews tend to share details about the service a real estate agent provides. Do they explain the entire process of buying and selling a home clearly? Do they have thorough knowledge of a property market? Do they have all the details of a listing available upon request? Do they answer questions promptly? As you can see, these are qualitative assessments that you can elicit only with open-ended questions. So steer clear of queries that can be answered with a simplistic "yes" or "no."
Be Careful With Incentives
While incentives are extremely helpful in convincing people to leave a testimonial, be sure that they are not perceived as bribes. Not only will they tarnish your reputation, but you may also sacrifice the quality of the data you collect. After all, you want honest reviews — not honeyed words borne from a gift.
Address Negative Reviews
For one reason or another, a client may not be satisfied with your service. If they say so on their review, reach out and try to address the issue. The real estate industry is all about reputation, so don't leave negative feedback unanswered.
Integrate, Integrate, Integrate
Regardless of how you collect agent reviews, be sure to incorporate the glowing words you receive into your website. This way, visitors and prospects can get a better sense of your credibility and quality of service.
Take a look at these excellent examples of reviews integrated on agent websites: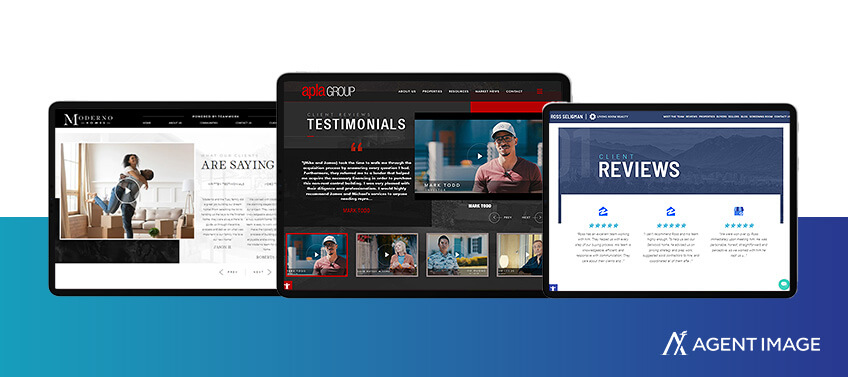 Want a website that highlights your reviews?
Since you've now collected a treasure trove of positive reviews, you'll need somewhere to house them. Agent Image offers website redesign packages that include a dedicated client review page just for you. Furthermore, we can help you establish accounts on the most important review platforms.
To know more, just call 1.877.438.1142 or send a message here.

Did you enjoy reading this article?
Sign up for more updates with our Agent Intelligence Newsletter!
We are committed to protecting your privacy.
Real Estate Websites for Agents
Learn which package works best for you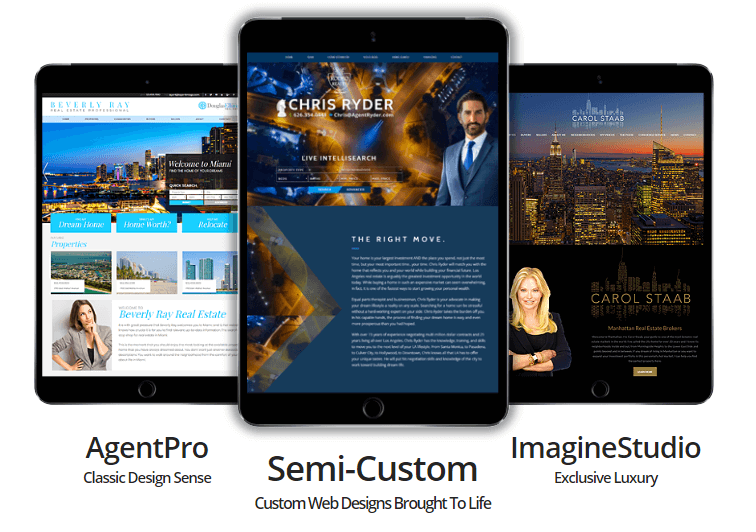 Learn More