Adding Videos to Your Facebook Page
Do you want to harness the power of Facebook to your advantage?
Allow clients see your properties and also showcase your business and your sales team?
Well, try adding a video or two to your Facebook page – especially worthwhile considering that the average daily video viewing number reached 1 billion in the second half of 2014.
Amazed? We were.
So now your next question will probably be: how do I get started?
Here are several key pointers to consider:
It's best to upload directly to Facebook
Uploading videos to Facebook allows those prospective purchasers looking for a new home to see some of your properties on offer. The more people view, share or engage with your videos, the more videos Facebook will display in their news feed – and the more prospective buyers you attract! Simple, right?
Currently, certain key features can only be accessed when you upload videos directly to Facebook; these include:
Video metrics, which will record how many people watch your video, how long they watch for and if they watched all the way through.
Auto play is a feature that automatically starts the video once a browser looks through the news feed.
Other features coming:
Playlists will be featured in the video section of your Page so your viewers can select which video they wish to see.
Featured videos can be highlighted for a particularly desirable property in both the video section of your Page and to the left of your Facebook timeline.
Provide a quality description
Because there are so many videos out there and you want to entice your potential viewers to hit the play button on yours. Be catchy yet clear; give them an idea about what's in the video, but don't be too wordy about it.
Length is important
A general rule is to keep your video concise and to the point; highlight the key points of a property, for example, yet maybe mention other features in the voiceover. 45-60 seconds should be enough time to give the prospect enough of a taste of what you are showing but, of course, the exact length depends on your topic and target audience.
If you are doing a full property tour video, possibly break it into smaller sections, maybe upstairs and downstairs, inside and out.
Similarly, if you are introducing your sales team, have a series of 15-20 second clips for each individual.
Monitor your viewings, feedback
As mentioned, you can check up on who views, when and for how long. Yet, it's important to also keep tabs on viewings of posts, links or photos to compare the effectiveness of your videos as a sales tool.
It's also vital to monitor feedback, comments received, and to respond if possible, as you don't need us to tell you that positive feedback spurs new business.
Nowadays you don't need a big budget to make and upload videos and, with a powerful medium such as Facebook providing the reach, all you need to do is work out what information your clients really want to see when they go to your page.
Did you enjoy reading this article?
Sign up for more updates with our Agent Intelligence Newsletter!
We are committed to protecting your privacy.
Real Estate Websites for Agents
Learn which package works best for you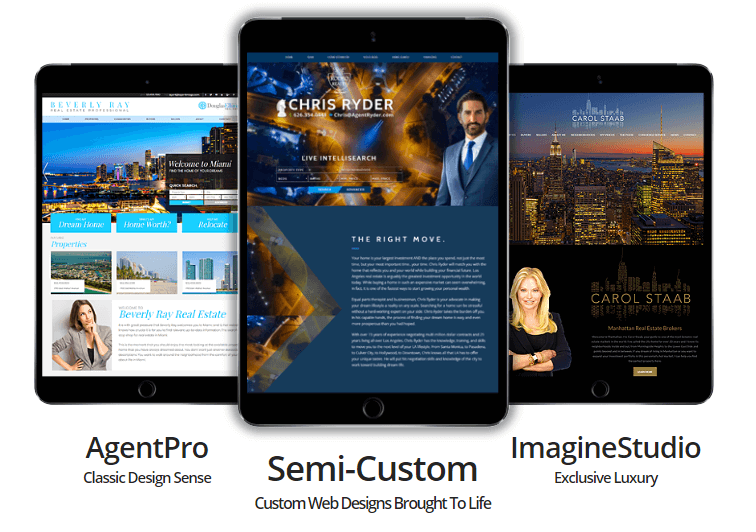 Learn More