Are Your Marketing Emails Being Opened?
If your email marketing campaign is not getting the response you desire, take time out to carefully study the way your campaign is being implemented. The main reason could be that people are not opening your marketing emails in the first place. Improving your email marketing open rate can be improved if you follow these simple tips:
Choose the right subject line
The best subject lines are always straightforward and not pushy. The subject of your email should be clearly described. Newsletters, listing updates or promotions should be clearly identified in the subject line of the email. Avoid writing subject lines like advertisements. Remember, the best subject lines tell what is inside the email, and the worst subject lines sell what is inside the email.
Ask permission
Always make your sure that your recipients have signed up for your emails, and include choices for opting-out. There's nothing more annoying than receiving email marketing from someone that you don't recall signing up with. Including choices for unsubscribing will make people more comfortable and secure in the knowledge that they can always remove themselves from your mailing list. If you are using an email service provider, they should have an auto button to unsubscribe. If you're not using a service provider, make sure to put at the bottom of your email a message along the lines of "Reply with UNSUBSCRIBE in the subject line to be removed from this list."
Make your content relevant
People won't open email unless they have compelling, useful content or listings that they are interested in viewing. If your clients and prospects signed up for your newsletter, make sure you deliver as it's a good way to build relationships with clients. It's also important that you get to know more about your recipients than just their first names. In a recent study conducted by eMarketer.com, 64% of the respondents wanted marketers to know more about their preferences. This is a vital sign that you should tailor content that is relevant to your target market.
Frequency of sending
In another study by eMarketer.com, 59% of the respondents stated that they don't bother to open marketing emails because they arrive too often. If you've been sending your mail too frequently, your email list recipients might get tired of hearing from you. Try sending your marketing emails less frequently. If you've been sending them twice a week, try sending only once a week.
First impressions count
Email metrics by Litmus revealed that on average, 51.1% of readers spend less than 2 seconds looking at your email, which means that you've got about 2 seconds to make an impression. If your email looks rather dull and bland, have a designer create a branded email template for you to use. Or, if you're using a specific email marketing program, consider using their provided templates. Most importantly, make sure you have bold call to action buttons or links in your email to direct your recipients to your targeted landing pages.
Stand out from Spam
It could be that no one's opening your emails because their spam filters have automatically deleted it, identifying it as spam. Write your content with spam filters in mind, and try to keep the junk mail identifiers to a minimum by avoiding spam-like phrases such as "Limited Time Offer!!!!" or using all caps like "CLICK THIS NOW".
Remembering these basic tips could make a difference in your email open rates and increase the response rate you need to help you succeed.
Did you enjoy reading this article?
Sign up for more updates with our Agent Intelligence Newsletter!
We are committed to protecting your privacy.
Real Estate Websites for Agents
Learn which package works best for you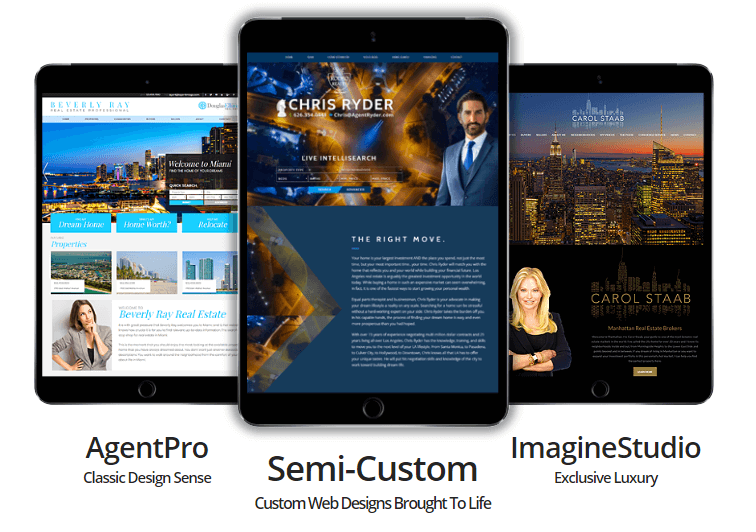 Learn More