Best Practices for Maximizing the Like Button for your Facebook Marketing
When you install the Like button on your blog or website, don't think that it's just another trendy feature. The Like button has a unique ability to drive word of mouth and referral traffic from Facebook to your website and this reinforces your online presence to a wider network.
According to Adobe's Monetize the Like Button guide, if you have a business profile on Facebook, you can translate those "Likes" to real business metrics such as sales, leads generated, or revenue. By teaming up together in a webcast and whitepaper, Facebook and Adobe share the best practices for optimizing and measuring the uses of the Like button. This way, using social media can lead to actual business results.
According to Adobe, "Marketers have always understood the power of word of mouth to influence people, but only Facebook has the power to amplify word of mouth through the power of its social platform. When customers share a story about your business on Facebook, that story is published to their News Feeds and their friends' News Feeds. Because the average Facebook user has 130 friends, a company's message can be shared exponentially, with the influence and impact of a personal referral from a friend."
Here are some takeaway points companies should do to maximize returns from using the Like button:
Implement the Facebook Like button on your business website.
Measure increase in web traffic using an analytics tool. For example:

Over 40% of Levi's traffic from all sources came from Facebook after adding the Like button to their website.
American Eagle added the Like button next to every product on its site and found Facebook-referred visitors spent an average of 57% more money than those not referred by Facebook.
The average media site integrated with the Like button sees a 300% increase in referral traffic.

Track interactions to determine how effective the Like button is on site traffic, engagement, and conversion.
Capture available data through Facebook Insights to better understand the demographic profiles of visitors and customers who interact with the Like button
Leverage these insights to optimize Like button placement and style, and help ensure a positive experience on the website and on the Facebook fan page. Many companies now use a custom-designed Facebook landing page that is more visually appealing and encourages people to Like your fan page.
Use this data to reach potential customers on Facebook more effectively through targeted advertising campaigns and Sponsored Stories.
Source:
Adobe Online Marketing Suite Best Practice Guide Whitepaper
Did you enjoy reading this article?
Sign up for more updates with our Agent Intelligence Newsletter!
We are committed to protecting your privacy.
Real Estate Websites for Agents
Learn which package works best for you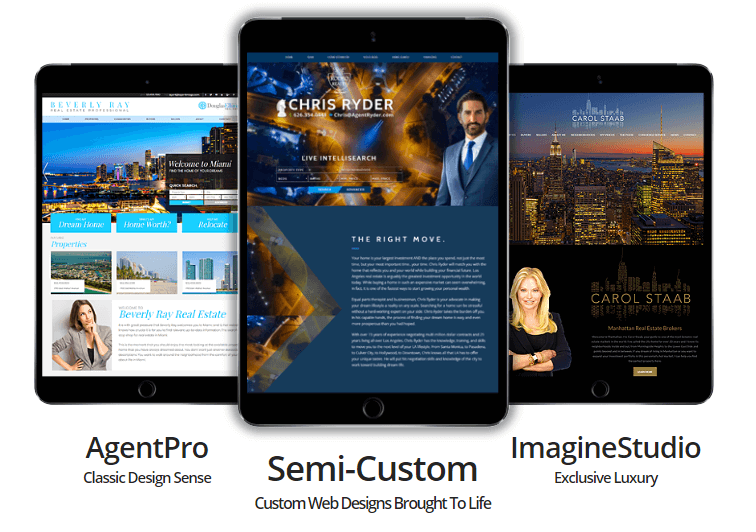 Learn More