Best Practices on How Real Estate Agents Use Social Media
Social media is a great tool to get more exposure for your real estate business. Here are 5 tips to help real estate agents to use social media effectively.
Socialize.

It wouldn't be called social media if users aren't socializing. Even in the online world, people dubbed as "the life of the party" are most likely the ones behind great twitter accounts.
Interacting with people who read your blog or follow your Twitter timeline is a good start. Respond to comments, reply to tweets and share links.

Filter less.

This is optional and for your discretion, but people find that the more communication flows freely, the more personal and real you are to them.
Turn off comment moderation if you can. There's always the "block" button just in case unnecessary negativity or spam comes your way.

Be smart and generous.

Being smart is a trait that social media mavens have. This isn't limited to being book smart, it could be street smart and any other kind of smart.
What's the use of knowing so much about your real estate expertise if you aren't sharing it?
Sharing insider info or certain tricks of the trade are always welcome. Also, if you come across an interesting article or statistic, share it. Your followers will appreciate it.

Be cautious.

Everything on the Internet is easy to share. That's why you have to be careful when re-tweeting or reposting certain information or else you risk losing your credibility.
If you're unsure if the information before you is correct, Google is just a click away.

Support your community.

Get comfortable with working and supporting the people and communities you engage with.
Have you liked our Facebook page yet? Please do, so we can get you more helpful tips from the coming issues.
Did you enjoy reading this article?
Sign up for more updates with our Agent Intelligence Newsletter!
We are committed to protecting your privacy.
Real Estate Websites for Agents
Learn which package works best for you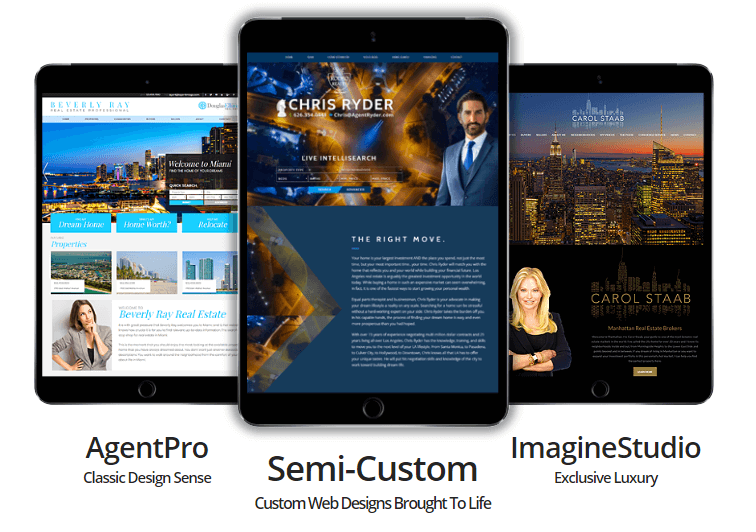 Learn More