Best Social Media Platforms for Real Estate
Why use social media vital in your real estate marketing strategy?
There's no denying it: we're living in the digital age. And the defining characteristic of this epoch is connectedness.
That's why social media marketing should be a cornerstone of your real estate business: home buyers and sellers are already on Facebook, Instagram, Twitter, etc. — you just have to connect with them. In an ever-shifting real estate market, you can bet that potential clients are looking for real estate agents who can help them navigate their transactions.
But don't take our word for it. Take a look at how social media marketing can help real estate agents get ahead in the game.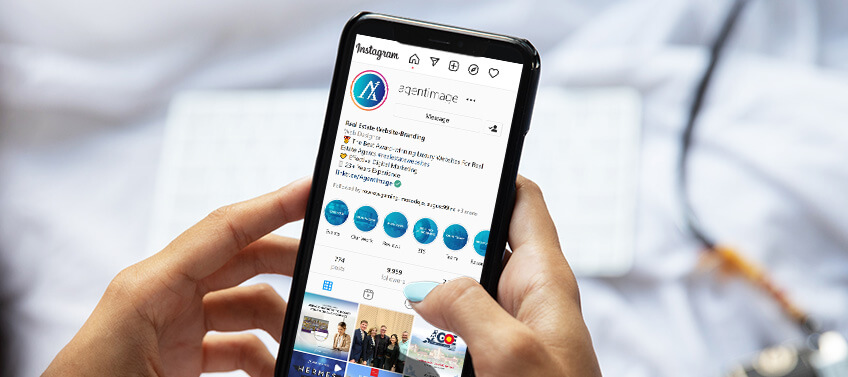 Be where your clients are
To say that social media platforms are ubiquitous is an understatement. According to research done by the Pew Research Center, 79% of people aged 18 to 29 years old use Facebook, while 67% of them are on Instagram. Meanwhile, 82% of those between 30 and 49 years old use at least one of the different social media platforms.
Why is this important? Because these two demographics cover the bulk of home buyers. In fact, the median age of first time buyers in the U.S. is 33; meanwhile, the typical homebuyer is around 45 years old. Ignoring social media means ignoring a huge chunk of potential clients who need your real estate advice.
Generate more leads and enhance customer service
Most social media channels today allow users to comment on posts and send direct messages. Sharing social media posts like new listings or featured communities might lead to inquiries that you can then nurture into actual customers. Those who have questions about your services or commission rates can also direct message you for more details — a more convenient way of reaching out compared to making a phone call or typing out an email.
In other words, real estate content gives you more ways to generate more leads — a must in today's highly competitive real estate market.
Build brand awareness for your real estate business
There are many real estate agents and brokers vying for customers in any given locale. Luckily, social media marketing can help establish your authority and showcase your expertise so you can stand out from other real estate businesses. For instance, posting success stories demonstrates your can-do attitude and resourcefulness, positioning you as a go-to real estate agent. You can also share helpful news, which shows your up-to-date knowledge of the industry.
More targeted and cost-effective
As real estate agents know only too well, traditional advertising is expensive. Luckily, social media sites allow you to boost posts or create timeline ads to reach more eyeballs. And the best part? You can target ads according to demographics, location, and interests; this means that only social media users who likely need your services will see your posts. Since you're not taking a "shotgun approach" to advertising, you can get more bang for your advertising buck.
A deeper look into social media channels
If you made it all the way here, you're likely convinced of the efficacy of social media marketing. Before you trot off to prepare a social media content calendar, however, take this opportunity to learn about the major platforms shaping the social media landscape today.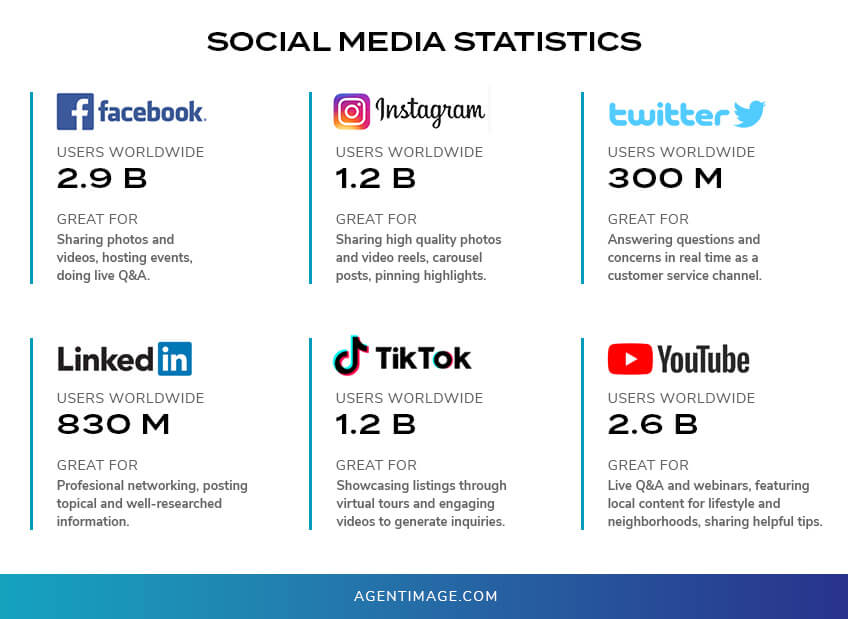 Facebook
What is THIS SOCIAL MEDIA PLATFORM?
We can't talk about social media for real estate professionals without mentioning Facebook. By far the largest player in the field, it is arguably the most influential platform today. Facebook's expansive reach means that it can help you engage with both local and international leads. Since it's a multimedia platform, real estate agents like you can post photos and videos of listings, among many other things.
How many users DOES IT HAVE?
Estimates show that Facebook has a whopping 2.936 billion users worldwide as of 2022. In America alone, roughly 7 in 10 (69%) adults use the platform.
HOW SHOULD A REAL ESTATE AGENT USE IT?
Facebook is the Swiss Army knife of social networking sites. Whatever your social media post ideas may be, you can execute them on this channel. Want to create an event invitation to promote virtual showings, host a live Q&A during the walkthrough, then post the resulting video afterward? It's all possible on Facebook.
EXAMPLES TO EMULATE
Check out this stylish listing video from Joyce Rey, one of the most successful real estate agents in Beverly Hills. The high production values and cinematic shots lend romance to the property, making it more attractive to buyers.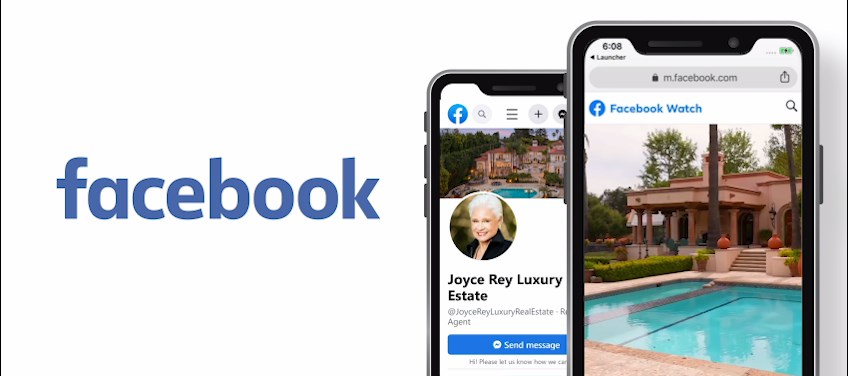 Instagram
What is THIS SOCIAL MEDIA PLATFORM?
Instagram celebrated the 10th anniversary of its acquisition by Facebook (now Meta) in April 2022. And while the two social media sites are owned by the same company, their differences are quite stark. Instagram has a more visual-centric approach than its bigger sibling, as exemplified by its high-quality photo posts and ephemeral stories. Users can like and comment on posts as with Facebook, but they can't share content natively (you'll need a third-party app for that).
How many users DOES IT HAVE?
According to data from Statista, Instagram has about 1.21 billion monthly active users globally. In the U.S. alone, there are roughly 115 million social media accounts on this platform.
HOW SHOULD A REAL ESTATE AGENT USE IT?
Instagram's carefully curated timeline gives it an aspirational vibe, which in turn makes it very suitable for a real estate agent who specializes in high-end homes. For instance, you can create carousel posts composed of property photos that highlight the desirable features of a listing.
EXAMPLES TO EMULATE
The Oppenheim Group is synonymous with ultra-deluxe properties. And it uses Instagram to showcase its elite listings to great effect. Notice how the galleries start with dramatic overhead shots to establish the grandeur of the estates, before zooming into the impeccable interiors.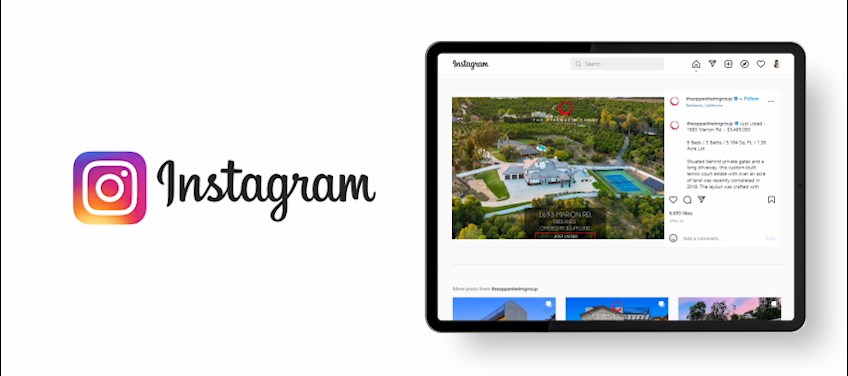 Twitter
What is THIS SOCIAL MEDIA PLATFORM?
Twitter is referred to as a microblogging platform that lets a real estate agent share social media posts with photos and videos plus text captions. Among all the platforms, it has the reputation for being the most "real-time" — you'll often see experts sharing or commenting about real estate industry developments on the fly. As with other platforms, people can follow, like, and share content.
How many users DOES IT HAVE?
While not nearly as big as Facebook or Instagram's following, Twitter's 300 million worldwide user base is nothing to scoff at. Domestically, there are about 77 million social accounts for this platform.
HOW SHOULD A REAL ESTATE AGENT USE IT?
As mentioned above, Twitter is the ideal platform for real estate talk. Aside from sharing the latest news, you can also give your takes on matters like mortgage rates or provide tips to first-time buyers. Additionally, many people also use Twitter as an extension of their customer service channel, using DMs to answer questions and concerns.
EXAMPLES TO EMULATE
Hilton & Hyland isn't just a leading boutique luxury real estate agency — it's a thought leader in the high-end property sector, too. Notice how it shares thought-provoking and informative articles from trusted sources such as Forbes.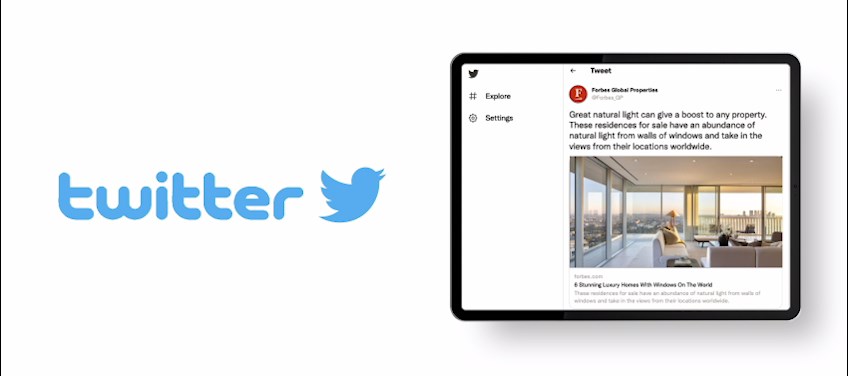 LinkedIn
What is THIS SOCIAL MEDIA PLATFORM?
Think of LinkedIn as Facebook's more buttoned-up cousin (they're not related though — the former's parent company is Microsoft). Fittingly, LinkedIn is a social network for professionals, which makes it a valuable platform to highlight your expertise and credibility. It has many of the features that other social channels have, such as multimedia posting and live videos.
How many users DOES IT HAVE?
For such a "grown-up" platform, you'd be surprised at how big LinkedIn's user base has become — about 830 million users worldwide, to be exact. In the U.S., about 190 million professionals use this channel.
HOW SHOULD A REAL ESTATE AGENT USE IT?
LinkedIn is the perfect place for a real estate agent to burnish their reputation as experts. For starters, fill out your professional profile, including your years in the industry and any accolades you have received. While you're at it, share insights into the property market to build up your credibility. Since LinkedIn is primarily a professional networking site, reach out to other real estate agents you admire — after all, you are who you know.
EXAMPLES TO EMULATE
You don't become a top-producing real estate agent in Beverly Hills without knowing the market like the back of your hand. Luckily, Christophe Choo does and uses LinkedIn to post topical and well-researched information to his followers. As you can see here, he wrote and shared a blog post discussing the correlation between recessions and the housing market.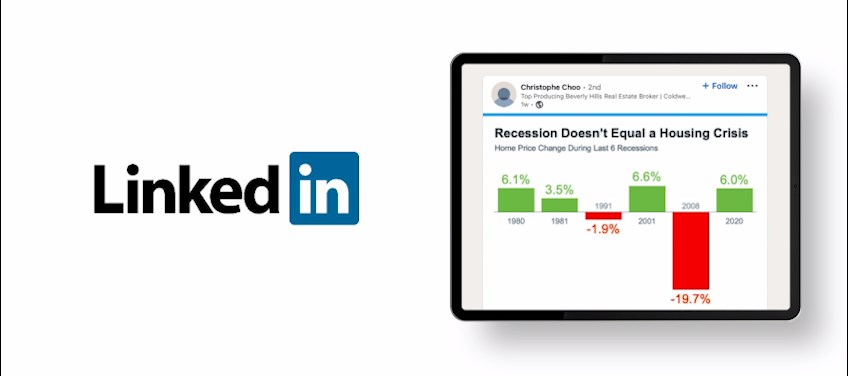 TikTok
What is THIS SOCIAL MEDIA PLATFORM?
TikTok may be the newest kid on the social media block, but it's definitely one of the most popular. This platform isn't just a place to post viral dance crazes, it's also being used by real estate professionals to show off listings and generate inquiries. Roughly 75% of TikTok users are between the ages of 18 to 35 years old, so there's no better place to find younger home buyers than this social channel.
How many users DOES IT HAVE?
Believe it or not, TikTok has already amassed one billion users around the world. In America, about 80 million individuals are on the platform.
HOW SHOULD A REAL ESTATE AGENT USE IT?
TikTok is already an inherently video-centric channel, so use it to do virtual tours to entice home buyers. Don't forget to use the platform's myriad music clips, filters, stickers, and voiceovers to make each clip more engaging and to let your personality shine. If you want to learn more about TikTok social media strategy, check out this in-depth blog we prepared!
EXAMPLES TO EMULATE
The Jills Zeder Group ramps up its social media presence on TikTok by posting trendy but informative content. For example, it gives the viral "What Can $$$ Get You" trend the luxury treatment, as you can see here.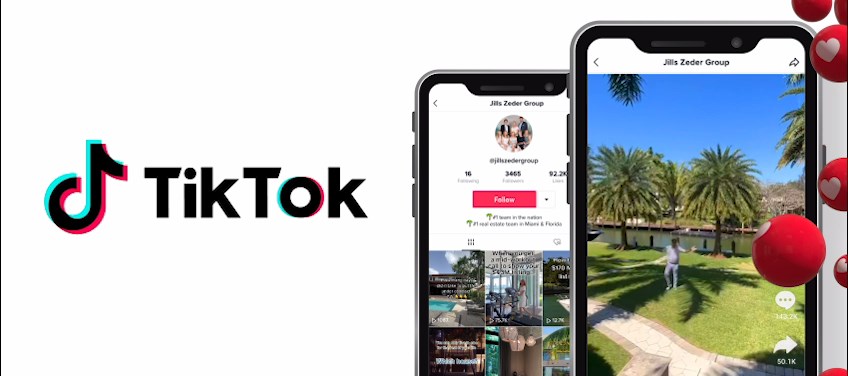 YouTube
What is THIS SOCIAL MEDIA PLATFORM?
YouTube is the world's biggest video hosting platform. As such, if you want a strong real estate social media presence, you must have a YouTube channel. The platform is also owned by Google, meaning each video you publish can actually help with your search engine optimization (SEO) efforts. Being able to comment, like/unlike, and share videos makes this a social media platform, despite being quite different from previously discussed channels.
How many users DOES IT HAVE?
Unsurprisingly, YouTube has an expansive global user base of about 2.6 billion people. In the U.S. alone, there are 240 million people who regularly visit this social media site.
HOW SHOULD A REAL ESTATE AGENT USE IT?
There are many ways to use YouTube videos to your advantage. Aside from virtual tours, you can host live Q&As, share fun facts about a featured community, post client testimonials, or give home buying tips. Don't be afraid to produce longer videos — the average visitor spends about 19 minutes a day on YouTube. So make your content extensive, comprehensive, and informative.
EXAMPLES TO EMULATE
Leading agent Aaron Kirman deftly uses YouTube videos to deliver sage advice to upstarts who want to become renowned luxury realtors.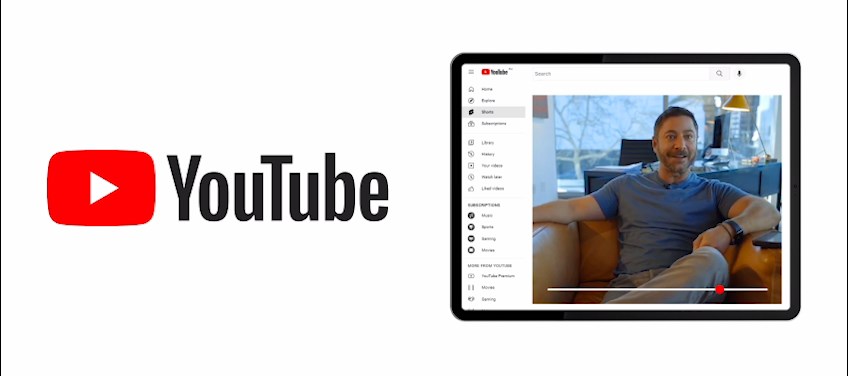 Best practices for your real estate social media strategy
Now that you have a better understanding of the social media platforms at your disposal, it's time to chart a path forward. Take heed of these best practices and you'll be well on your way to becoming a real estate social media influencer.
Start small (for now)
You don't have to be active on all social media platforms at once, especially if you're just starting out. Pick one social media channel and master it before tackling another one. Given its ubiquity and versatility, the best place to start would likely be Facebook.
Embrace cross-posting
Speaking of starting small, creating one real estate social media post and sharing it across your various pages is absolutely fine. You can begin creating bespoke posts per platform once you have a better grasp of their functions and idiosyncrasies. Just be sure to resize your assets accordingly so they display optimally when you cross-post them.
Have a content calendar
With all the tasks you have to juggle in a day, you likely won't have time to think of real estate social media content on the fly. That's why it's important to create a content calendar that plots out all your posts for the entire week or month. You can also hire an in-house digital marketer or a marketing agency to handle your pages as they can take care of content development, graphic design, and post scheduling.
Post regularly
Building a strong real estate social media presence requires posting regularly on your pages. How often? Expert opinions vary, but try to post at least one high-quality piece of content a day. Doing so gives your audience something to look forward to and brings them back to your account again and again.
Don't use your personal account
Feel free to share snippets of your personal life on your social media account occasionally. That said, your social media page should be a business page, i.e. it should focus more on your dealings as a realtor. Even though platforms like Facebook and Instagram are social channels, you still need to present yourself as a professional.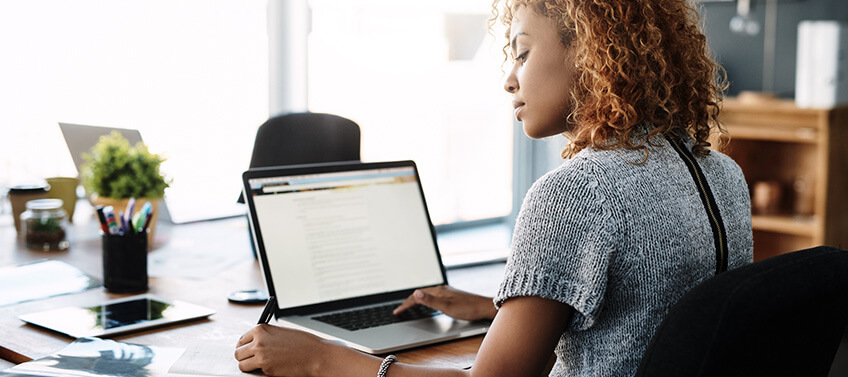 Real estate social media content ideas
Perhaps the biggest challenge aspiring real estate social media mavens face is figuring out what to post. Don't fret, though, as we have more than a handful of ideas that can get your creative juices flowing.
Share free resources
To attract and grow a strong social media following, create content that's valuable to home buyers and sellers. For instance, you may want to create a flowchart or infographic that helps people decide whether renting or buying a home makes more sense for them. Such free resources are informative and highly shareable, which helps you accumulate more followers faster.
Highlight success stories of past clients
There's no better testament to your skill as a realtor than a client's success story. If you helped home buyers or sellers complete a transaction they thought would never pull through, reach out and ask if they're willing to give a client testimonial.
Promote local events
A house piques a home buyer's interest, but it's the local area and its vibe that ultimately makes them fall in love. So showcase why a local community is worth moving to by highlighting its events. Such posts serve as an open invitation to would-be buyers to see for themselves what makes a place so special. It also shows that you know this neighborhood intimately.
Give a shoutout to local businesses
In the same vein, show some love for local businesses in a community you specialize in. Doing so demonstrates to home buyers that everything they need is nearby. At the same time, the local business you feature could reciprocate your gesture and post about you on their social pages, too — a win-win situation!
Post about community service
Are you active in your community? Don't forget to post about your community service, such as volunteering for charities or participating in fundraisers. Home buyers and sellers want to know that you're not just a realtor but an active member of the local community as well.
Share news about your real estate business
Did you just welcome a new team member? You can post about it on social media! Doing so lends a more human touch to your business and puts a face to the name.
Promote open house schedules
Your social media channels are excellent venues to share open house schedules. Some of your followers are bound to be potential home buyers — or know someone who might be.
Want more real estate social media post ideas? Check out our 30-day content calendar for agents!
Don't be afraid to get help
Need expert advice on your social media strategy? Agent Image can help!
Aside from designing award-winning websites, we offer full-service digital marketing that includes social media management. From helping you create social media posts for realtors, to posting content on your timeline, to analyzing engagement, to running ads, we can do it all.
For a FREE consultation, call 1.800.979.5799 or send a message here.
Did you enjoy reading this article?
Sign up for more updates with our Agent Intelligence Newsletter!
We are committed to protecting your privacy.
Real Estate Websites for Agents
Learn which package works best for you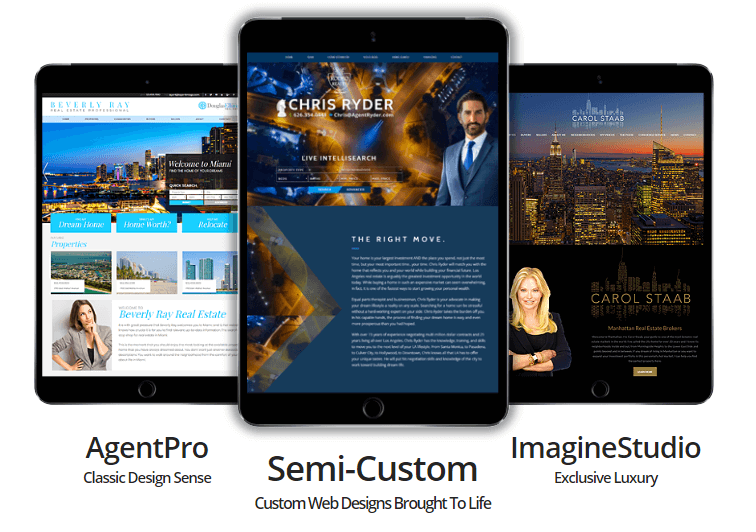 Learn More