Capture Those Leads: Tips on Generating and Converting Real Estate Leads
Is your real estate website not generating the leads that you thought it would? If your site is not directly creating new business, you're not alone – most of the real estate websites out there are not as effective as they can be, but there's no reason why you can't make yours start working for you today.
So how do you persuade your site's visitors to provide you with their contact information? (Take note, persuade and give are the operative words here – don't capture e-mail addresses using black-hat techniques, this will ultimately backfire on you.) To turn visitors to your site into leads, it all boils down to giving them the information they're looking for, establishing yourself as a local expert, and enticing them with more in-depth information and special offers.
The first thing to do is to ensure that your potential clients will want to use your site. It's important that the information you provide be easily accessible, so don't ask them for contact information if they want to use your IDX search tool, for example, as they can get the same information in many other places without having to sign-up or log-in.
Once you've brought your site up to par in terms of tools and content, here are some things to keep in mind for your lead capture strategy:
Make it easy to contact you – put a highly visible email link, as well as your phone number, on every page. You can also have a "Call Me" button installed so all they'll have to do is click to call.
Give them numbers – both buyers and sellers want your local market's statistics, they want to know what it's trending towards and how much other homes recently sold for. After providing the basics, lure them with more in-depth information, statistics and analysis that they can get through email.
Offer special reports through email that focus on local topics that will be highly relevant for buyers and sellers. You can also offer a newsletter with this information, as well as market updates. All this will help set you up as a local expert.
Does your IDX offer limited information on listings? Buyers will want more details; invite them to sign up so you can send it to them.
These are only some of the things you can do to generate and convert leads via your real estate website. Remember, your visitors will give you their contact information if you give them what they're looking for.
Did you enjoy reading this article?
Sign up for more updates with our Agent Intelligence Newsletter!
We are committed to protecting your privacy.
Real Estate Websites for Agents
Learn which package works best for you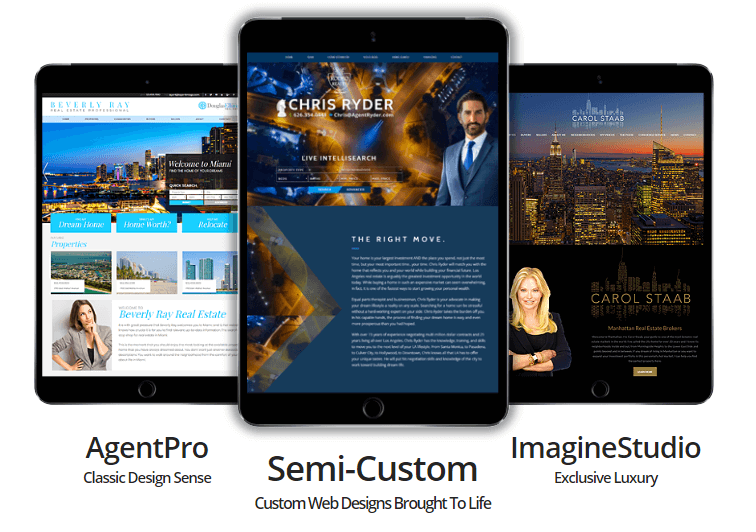 Learn More