Claim Your Real Estate Mobile Niche This 2013!
Last 2012, mobile devices began its climb early in the year and claimed its spot as the go-to gadgets by the end of 2012. 91% of U.S. citizens have their mobile device within reach 24/7. It's about time to claim your real estate mobile niche this 2013 with these 4 tips.
Go Responsive.

Responsive websites adapt to the users device when accessed and quickly determines if the full or mobile website should load.
In the age of tablets and mobile devices, having a responsive website can improve user experience and keep users engaged on your site. If you don't know if your site is responsive and are interested in finding out how, click here to find out more

Start Blogging Again and Establish a Web Presence.

Social media platforms make it easy and fun to engage your audience. However, search engines look for content and where will they find it? In your real estate website and blog.
Having a real estate blog and writing your own content shows your expertise in your field especially in an information hungry world.
For mobile, it doesn't have to be a lengthy post. A short paragraph containing all the information will do.

Don't Set Aside Email Marketing.

Email marketing won't be going away anytime soon. It's still a great online marketing tool.
This time, however, users are most likely to be checking their emails on their mobile devices.
Look for programs or systems that support mobile usage.

Make It Easy for Your Clients.

A client's experience is an important aspect in every business.
Make it easy to communicate and transact with your clients especially if they're the on-the-go type.
Look into things like online meetings, viewing PDF CMAs, and perhaps design a mobile app for your listings.
From the looks of the mobile trends last 2012, it seems like mobile will definitely own 2013. Don't let a great opportunity pass by. Visit our Mobile Website Design page to know more about mobile-friendly real estate tools or fill out our free consultation form to send an online inquiry.
Did you enjoy reading this article?
Sign up for more updates with our Agent Intelligence Newsletter!
We are committed to protecting your privacy.
Real Estate Websites for Agents
Learn which package works best for you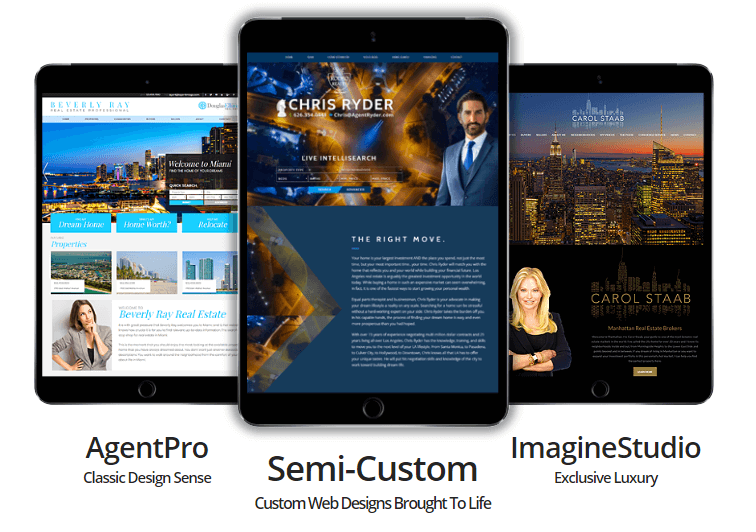 Learn More