Converting Internet Leads into Clients With Auto-Responders
It's impossible for anyone to be available 24/7, but web users expect instant answers these days and you're likely to lose leads if you don't respond immediately. With auto-responders, responses can be automatically sent to anyone who opts in to receive your newsletter or market updates, for example, or to buyers who'd like to know more about one of your listings.
In the case of newsletters and other special offers, after interested viewers fill out the form, the auto-responder will send what they asked for and all you have to do is check your notifications at the end of the day.
Follow-up emails can also be automatically sent, and should be used if you're trying to promote something or you're offering a unique service. However, always remember to send quality, relevant content so that your emails do not end up in your leads' spam folders.
Auto-responses to listings are a bit trickier, but by no means complicated. You just need to create separate unique email addresses for every listing with vacation auto-responders attached to them. Just make sure to modify the response accordingly. Don't just give the standard "I'm currently away" message, instead clearly set expectations and provide them with a means to get more information – give a link to your property listing page where they can learn more about the property they're interested in. On your property listing page, describe the property as thoroughly as possible and also take the opportunity to show buyers why they should work with you. Apart from property photos, virtual tours and property videos, provide testimonials from your past clients, maybe include a link to a video of yourself, and entice them with more information specific to the property or the community.
(Update: Agent Image TV is no longer offering video services. If you are looking for real estate website and marketing services, please visit www.agentimage.com.)
The upshot of all this is that nothing's going to happen if you don't follow through. With the help of auto-responders, you can set up a follow-through system that will help convert those internet leads into actual clients.
Did you enjoy reading this article?
Sign up for more updates with our Agent Intelligence Newsletter!
We are committed to protecting your privacy.
Real Estate Websites for Agents
Learn which package works best for you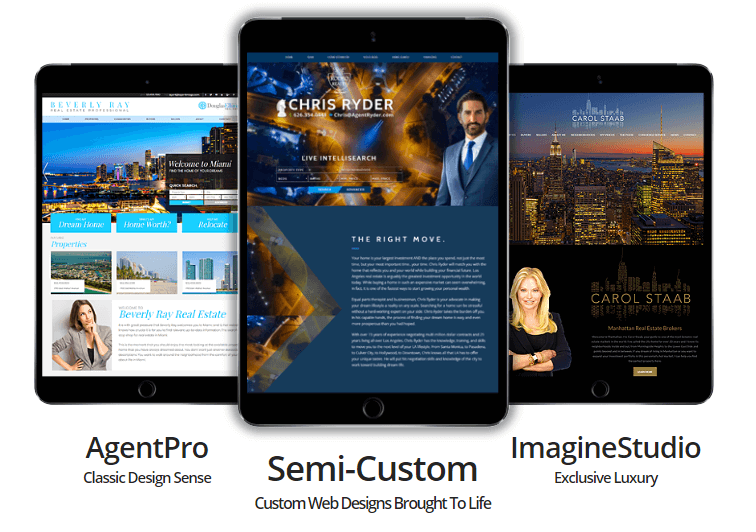 Learn More