Dominate Your Market with High Quality Real Estate Videos
Update: Agent Image TV is no longer offering video services. If you are looking for real estate website and marketing services, please visit www.agentimage.com.
Dubbed as the future of advertising, online videos are one of the most effective marketing platforms today. We all know that it is not enough to have a great-looking website. With vicious competition on the Internet, the content of your websites will determine what sets you apart from the rest. Posting real estate videos is a strategic way for potential clients to discover your expertise. People tend to respond positively to video tours because they are able to preview a property or neighborhood without having to leave their seats.
Having high quality videos on an accessible page of your real estate website makes a positive impression. These days, people are not easily convinced by what they read from a website's text content. Engage your audience by speaking to them through video. You will have better chances of standing out through the ability to showcase your local knowledge and insight on the communities you specialize in. This extra effort on your part bridges the corporate gap between you and potential clients.
Video blogging, on the other hand, is the perfect way to share information that will be of great value to first-time home buyers or sellers. Try to be more interactive with potential clients by posing questions at the end of your video. Invite them to participate in a discussion or to simply to leave their comments at the end of the post.
Videos of prized client testimonials can be also be an effective alternative to hard-selling. Let past clients speak for your services when they share stories of how you pulled them out of a tight spot or helped them assess their best options in finding the perfect home. It's a more candid and engaging way to market yourself and it will also tell more about you than any written content or profile can.
Real estate videos will also make your website content more search-engine friendly. The key is effective optimization and identifying which sites can get your videos maximum exposure. There are a variety of channels for you to publish your video content:

Video sharing websites
Social media websites
Blogs
Real estate communities
Dedicated real estate listing sites

It's important to distribute your real estate videos on as many relevant sites as possible. If you decide to go with Agent Image TV video services, your videos will be featured on your own YouTube channel, or if you don't have one, we can feature it on our Agent Image TV YouTube channel. You may also host your video with Vimeo. Either way, once you have your video(s), take advantage of adding them to your site and social media pages. By having your videos on YouTube, you gain the benefits of traffic from the second most visited search engine on the Internet.
Shooting a real estate video need not be a hassle. With AgentImage TV, you can star in your own video and talk about anything from local culture in the area to discussing the latest market trends. Talk to our consultants about how you can customize a video that will highlight your personality and unique expertise. Once you get started, you'll complete a questionnaire and then your premium video will be ready 10-14 business days after the scheduled day of filming.
If you need help in using videos to optimize your real estate website, or if you simply want to learn more about our real estate video services, contact us at [email protected] or call us at 1.877.270.0303 or 310.765.4554 (International).
Did you enjoy reading this article?
Sign up for more updates with our Agent Intelligence Newsletter!
We are committed to protecting your privacy.
Real Estate Websites for Agents
Learn which package works best for you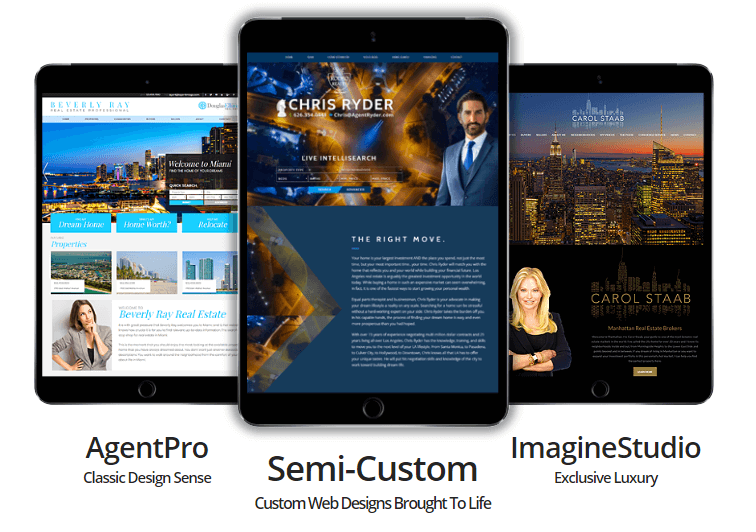 Learn More