Don't Be a Social (Media) Outcast
The phenomenal rise of social media in the last few years has inspired real estate companies both large and small to jump on the bandwagon of this new venue for internet marketing. Today, more and more agents are realizing the importance of boosting their online presence and creating profile pages on social networking sites.
Popular sites like Facebook, Twitter, YouTube, Active Rain and LinkedIn help you form a variety of professional relationships, business partnerships, gain real estate leads and ultimately increase your presence in the real estate world while setting up opportunities for your followers to become potential clients.
Although many real estate professionals are initially skeptical about venturing into the realm of social media, integrating it in your marketing plan could very well be one of the smartest and cost-effective moves you will make. Here are a few points on how social media can work for your business:
Captive Audience – With over 500 million users worldwide, social networking sites like Facebook have access to practically every demographic you are targeting. Once you have set up your company's profile page, users have the option to "like" your page. And once they have done that, anything you post will go directly to their news update feeds. This will become information that they will be receptive to since users of social media sites decide and choose what content is useful to them and what to filter out.
Speed and Convenience – Nowadays, buyers and sellers need not rely solely on MLS to see what is on the market. Properties are also being posted on blogs and social pages. And unlike other forms of traditional marketing, social media marketing proves to be a much more controlled method that people can experience at their own pace – without being subjected to intrusive spam marketing.
Information Over Hard Sell – Rather than ambush people with a predictable sales pitch, social media is all about sharing information and building meaningful networks. Use social media as an avenue to showcase your services and market expertise, and be as helpful as you can to your followers when they post inquiries. Once you've established a rapport with them, you'll earn more rewarding opportunities to help them with their real estate needs.
We here at Agent Image see the value that social media can bring to your real estate business. If you need help on how to jump start or manage your social media outlets you may send us an email at internetmarketing(at)agentimage(dotted)com or 1.800.492.6777 x 543 and we will be happy to assist you.
Did you enjoy reading this article?
Sign up for more updates with our Agent Intelligence Newsletter!
We are committed to protecting your privacy.
Real Estate Websites for Agents
Learn which package works best for you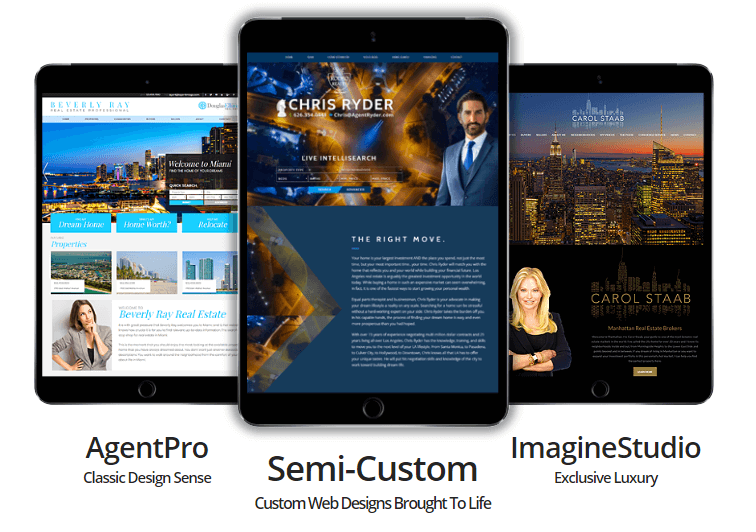 Learn More