Easy Domain Renewal for Your Real Estate Website
Scenario: you wake up one morning to frantic messages from your team, saying that your website is down because your domain name has expired. Even worse, now that your domain name has expired, there's a chance that someone else can use it.
To avoid a huge hassle on your part, you need to manage your domain names accordingly. Here are some tips to help you out:
Renewal for 10 years. You read that right. As with any business, you need to plan ahead when it comes to your online presence. Most domain registrars will only renew your domain name for the second year, so when you can, go for the ten-year bargain. Promo pricings are often available for popular Top Level Domains or TLD like .net and .com
Up-to-date contact information. Always inform your registrar of any changes in contact information so that you're always in the loop regarding your account and it's easier to contact you if any issues come up.
Enable auto-renew. Automatic renewal saves you the headache of having to remember your domain name's expiration date.
Maintain multiple domain names. No matter how effective your primary domain name already is, it's always good to own several in order to protect your brand. Domain forwarding also helps drive more traffic to your site.
Evaluate your domain's worth. Search engine algorithms, specifically that of Google, place a higher value on websites that have been up longer, so they are rated with higher relevancy. Meanwhile, the duration of the registration is indicative of the actual length of time since the domain was first registered. The more value your domain name has, the more you should make sure that a competitor doesn't grab it from you when it expires.
When it comes to your online presence as a real estate agent, planning ahead saves you a lot of effort, so you can focus more on the core activities for your daily business. Being on top of of a mundane task like domain management saves you of one less headache to worry about.
Agent Image understands the importance of domain upkeep and renewal. We offer renewal discounts to help you save on long term renewal sign ups. See our promo pricing at agentimagedomains.com
Did you enjoy reading this article?
Sign up for more updates with our Agent Intelligence Newsletter!
We are committed to protecting your privacy.
Real Estate Websites for Agents
Learn which package works best for you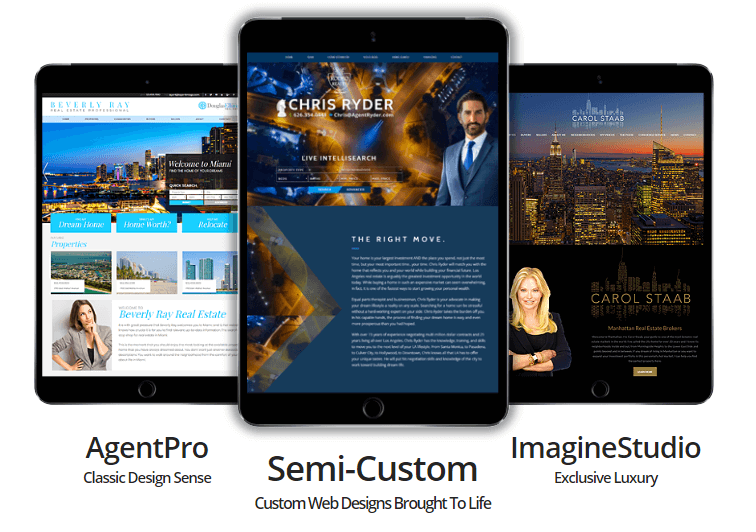 Learn More