How to Effectively Use Hashtags on Your Social Media Posts
Social media has become an important component of online real estate marketing, with Twitter and Facebook as the most commonly used platforms. Posting regular updates and catchy information on these sites can help give you considerable mileage on the market. But you can do more than this to maximize your benefits.
Consider hashtagging, for example. You might have seen posts on Twitter or Facebook with a word or phrase preceded by the ubiquitous hashtag (#). You probably found some of these hashtags amusing, and give context and meaning to a post. What you might not know is that these hashtags can give a post endurance and a wider reach.

What are hashtags and how do they work?
Hashtags are essentially keywords or key phrases that can lead users to relevant posts made by other users – even those they don't follow. They act as a virtual filing system that gathers similar or related content for easy accessibility.
If you click on a hashtag on Twitter, you will be shown (in chronological order) all public posts with the same hashtag. And if you find a post that resonates with you, you might even feel the need to reply, perhaps to express your appreciation or to ask for more information. When you do, a connection is made between you and the person who posted the tweet.
Consider this scenario in the context of your social media marketing strategy. By using the right hashtags, you can potentially connect with people who are interested in what you have to offer. In essence, you are given a direct line to your target market.
How can hashtags be used effectively?
Here are some tips on how you can use hashtags effectively:
Keep your hashtags short and simple. This makes them more searchable and easier to use. Your hashtags should also give your audience a good idea of what you do and how you can help them.

Here are some hashtags that every real estate agent must be familiar with:

#Realtor
#RealEstate
#RealEstateAgent
#Broker
#HomesForSale
#Homesale
#Property
#Properties
#Housing
#Listing
#MillionDollarListing
#OpenHouse

In addition to these, you can also use hashtags to identify your location, such as #Chicago, #ToledoOhio or #VeniceBeach. A person who may be thinking of moving into your community might use these hashtags to find out more about the place.

You may also use hashtags for branding or to highlight an event. For example, #AgentImageRealty or #OpenHouseJoeSmith.

Use a combination of hashtags. A common practice is to use two or more hashtags in a post to convey a complete message and to reach a wider audience. For example, you can use the hashtags, #Realtor and #Chicago to let people know that you're a real estate agent serving the Chicago area.

If you're marketing a luxury property, you can add the hashtag, #MillionDollarListing. By using these three hashtags, you can potentially reach more users who are using different keywords in their research.

However, you should also avoid using too many hashtags as this could create the impression that you're spamming.

Be creative. Don't limit your hashtags to the basic and the most popular ones in the industry. For example, you can post a picture of a lovely sunset in your community, and use the hashtag #sunset, along with #ToledoRealtor.

Test a hashtag before you use it. Make sure that it is not currently being used for negative reasons or for a different purpose. Also, learn about hashtagging guidelines, such as not using spaces or special characters.

Use hashtags across various platforms. Hashtags originated in Twitter, so they're most popular there, but they may also be used on Instagram, Facebook, Pinterest, YouTube and other social media sites.

Keep in mind, though, that some sites may have restrictions that could affect your hashtags. For example, Twitter posts are limited to only 140 characters, so you can't have too many hashtags or one that's too long. Pinterest doesn't index all hashtags, and may index relevant posts even without the same hashtag.

Use hashtags to engage with other people. Keep in mind that social media is a two-way street. Hashtags are often used by people who want their posts to be found and whose interests may be similar to yours. Simply liking a photo on Instagram could lead to a more personal engagement, which might just end up in a successful transaction. Additionally, by engaging with people on social media, you are calling attention to your own page, which could eventually translate to more sales.
Did you enjoy reading this article?
Sign up for more updates with our Agent Intelligence Newsletter!
We are committed to protecting your privacy.
Real Estate Websites for Agents
Learn which package works best for you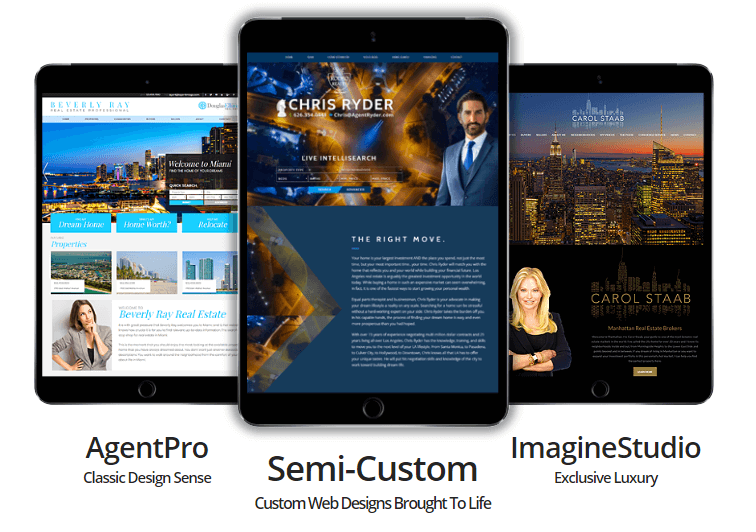 Learn More