Efficient Lead Management Using Your Mobile Device
Don't let your marketing dollars go to waste! Here are some tips on how to follow up online website leads using your mobile devices.
1. The tools you need:
Any smartphone (iPhone, Blackberry, Android, or Windows)
Laptop or tablet with Internet conenction for checking emails or setting up video conferences.
Bluetooth earpiece
2. Find the time to call.
Set an hour or several minutes everyday to make calls to your online leads.
Smartphone apps make it easier to track tasks even when you're on the go.
With the right tools and time management you can call the people you need to call and still get everything else in your day completed.
3. Call leads from your business cell phone.
The person you are calling should have your cell phone number, so that if a lead happens to return your call, you won't miss the chance to talk to them.
Smart phones can hyperlink phone numbers on emails so that your phone will automatically dial the number.
4. Use templates.
Cut down the amount of time it takes you to send initial messages from your phone by using message or email templates.
5. Why bluetooth?
A bluetooth earpiece allows you to multitask and keep your hands free to type or take notes. However, remember to stay safe and never use your phone (earpiece or not) when you're driving.
6. Laptop or tablet for prospecting.
Whether you are in the office or on the go, having your iPad or laptop to make prospecting emails while you have free time is definitely productive.
7. Build better client relationships.
Once you've converted that lead into a client, now is the time to put your expertise to the test. Remember that sales and great customer service go together. Your goal should be to create a raving fan for your business.
Stay genuine and your raving client will remember you the next time someone they know is looking for the services you can provide.
Injecting creativity and using smart tools can streamline your tasks and allow you to be more productive throughout the day. But hey, don't forget to balance your time between work and play!
Get to know more about how to get solid online leads from your real estate website by visiting our Internet marketing pages.
Did you enjoy reading this article?
Sign up for more updates with our Agent Intelligence Newsletter!
We are committed to protecting your privacy.
Real Estate Websites for Agents
Learn which package works best for you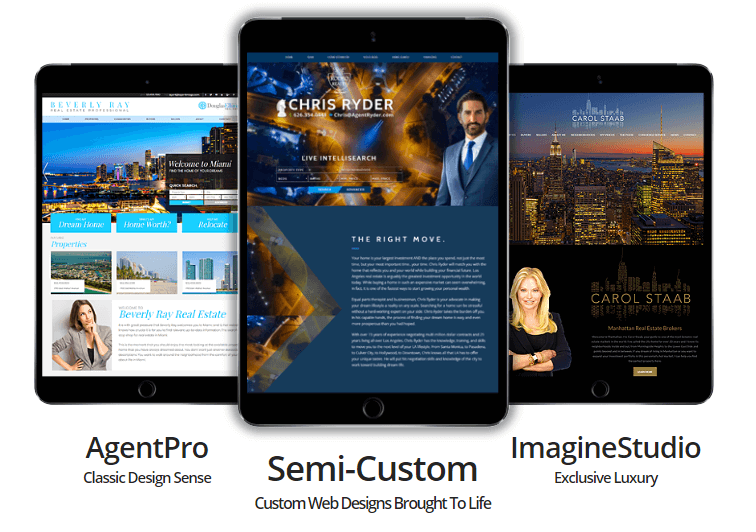 Learn More