Facebook Changes & How They Affect Your Marketing
The development team at Facebook have been really at it recently, with many features being added to our user profiles. Reactions are quite mixed, some are confused with the new layout, and some are happy with the added controls:
Top Stories
"Top Stories" is an addition to the news feed that "clues you into the most interesting stories," where your FB wall "behaves more like your own personal newspaper" with the day's headlines shown first. But if you find the "Top Stories" uninteresting or even annoying, you can hide or define highlights based on your interest. Or you can just switch to showing the "Recent Stories" feed.
Real-time Update
The new Ticker window on the upper right area condenses real-time posts. You can mouse over a specific story to expand and view likes and comments. The chat box is also located below this window which you have access even when you're not on your FB wall page.
Photo Layout
Albums that appear in your news feed now show three larger photos, which you can utilize to promote your newest marketing ads or properties.
Subscriptions
An idea borrowed from Twitter, you can now allow the public (or those who aren't on your friends list) to "subscribe" to your posts without friending them.
Friends List
Just like its rival, Google+, each time you post something, you get a menu that lets you choose who gets to see it, for example your family, friends, business contacts, colleagues, etc. This is wonderful for sending targeted messages to your different contacts.
Timeline
Although still in testing, Timeline incorporates the nostalgic activity of scrapbooking we're all familiar with. The main objective of Timeline is the easier access to your past status updates and photos. You and your contacts may recount memories from a year ago or from as far back as your childhood once you add the necessary details. Facebook CEO Mark Zuckerberg dubs this feature as "the story of your life."
Questions on Privacy
Many argue that the Timeline and Ticker are too intrusive of one's privacy since real-time updates through the third-party applications are broadcasted without the user's active consent.
Because of this, social media marketers may have problems in effectively adding new contacts and promoting products as they might get overlooked as just spam or their post gets lost in the myriad of real-time updates. As a solution, online businesses should look into establishing a more personal approach in their marketing strategies to avoid getting deleted from a user's network.
One is also establishing visual recall through the cover image of Facebook's new interface. Similar to a typical blog site, Facebook's Timeline page allows you to upload an image that can stretch across the width of your profle banner. You may upload a company logo or real estate header on your home page for better corporate branding. You might also want to consider getting a custom landing page like this for your company fan page.
Another is displaying your company history through the Timeline. You may type in your business' humble beginnings, upload photos of your properties or agents, and publish notes about your services.
For more info on Facebook or social media marketing, contact us at [email protected]
Did you enjoy reading this article?
Sign up for more updates with our Agent Intelligence Newsletter!
We are committed to protecting your privacy.
Real Estate Websites for Agents
Learn which package works best for you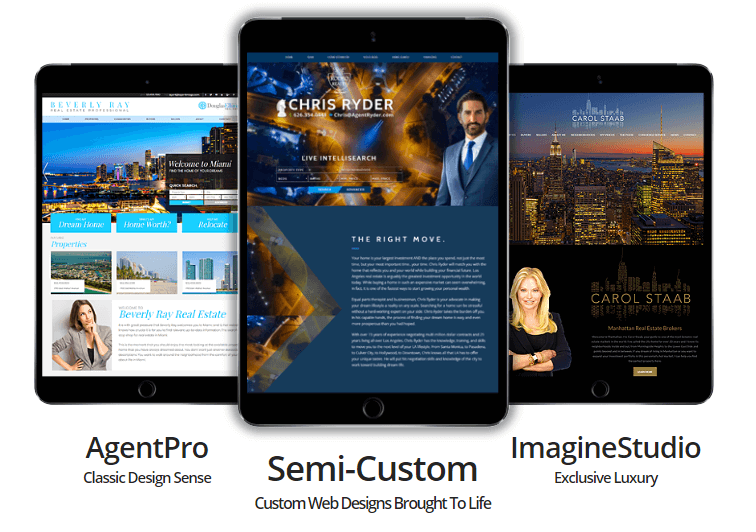 Learn More