How Tech Tools are Changing Real Estate Marketing
The business of buying and selling houses have gone beyond traditional marketing since the rise of mobile applications, social media, online advertising and email marketing. Now, it seems like new releases are coming everyday.
Location-based Services
Terms like geo-social networking, geo-location and GPS used to sound way too geeky for the average business person. But today, marketers and real estate professionals are aware that this is what fuels many of the best social and mobile applications out there.
A location-specific industry like real estate may bank on this technology and take advantage of geomarketing by promoting their websites on local directories, location-based apps, target ad placements and social check-ins.
Mobile Technology
Can your home buyers do a home search on your website using their smartphones or tablets? If not, you should seriously get your website redesigned to be mobile-compatible.
Real estate apps are popular and help you access statistics or productivity tools on the go.
Take the case of Realtor.org, the resource site of the National Association of Realtors (NAR) who have improved significantly over the recent years.
Agents and brokers who are always away from the desk can have several useful Realtor apps installed on their iPad, iPhone, Android and Windows smart phones.
Other Tools
The real estate industry has also leveraged specific technologies like electronic document signing, augmented reality, cloud syncing, social apps, file collaboration and advanced mapping technologies.
What's Next?
As the impossible becomes reality in the digital world, things like predictive technologies and algorithmic modeling are now being looked into. Even if they don't know it, most consumers are now enjoying the applications of these models like optimal routes in the car GPS, hardware optimization and price predictions. Sooner or later, these things will also be picked up by the real estate industry and will be applied to mobile or computer applications that all real estate professionals can take advantage of.
Please subscribe to this blog and check our upcoming issues for the latest tech tools! Are you looking for a specific article? For topic suggestions, email us at eve(at)agentimage(dotted)com
Did you enjoy reading this article?
Sign up for more updates with our Agent Intelligence Newsletter!
We are committed to protecting your privacy.
Real Estate Websites for Agents
Learn which package works best for you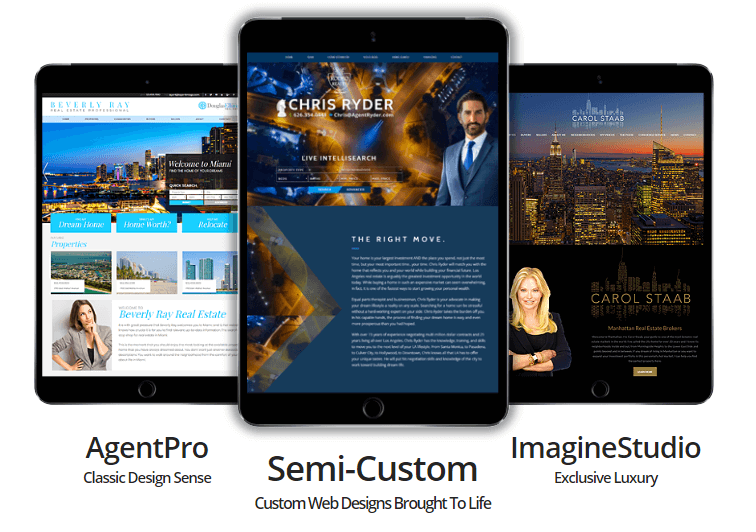 Learn More