How to Build an Effective Real Estate Community Page
Succeeding in real estate requires a fine mix of skill, savvy, and knowledge. While the first two are best gained and developed over years of hard work in the business, knowledge is a crucial advantage that any real estate professional can flaunt and harness right from the start.
A keen and comprehensive familiarity with one's local community goes a long way in making an agent stand out amid a competitive field. But having such extensive knowledge is just one part of the equation. Being able to turn it into a resource that a wider audience can benefit from is just as important – if not more, especially in this age of on-demand information.
This is how local real estate websites – and their community pages in particular – play a crucial role in enhancing an agent's impact and reputation.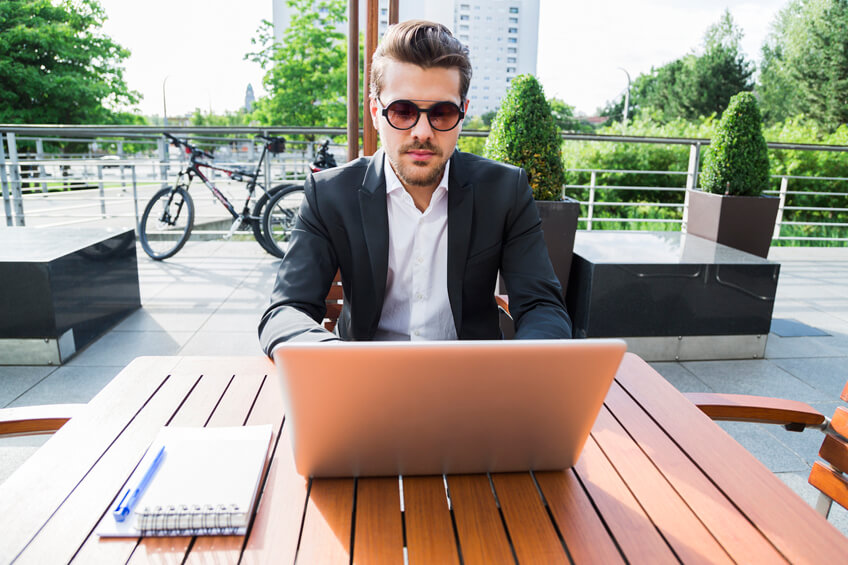 How Community Pages Improve Your Real Estate Website
Let's dig deeper into the advantages that real estate professionals gain from having good community pages on their agent websites.
Real estate community pages make your name (or brand) more recognizable in your area.

You already know that you're an expert when it comes to the ins and outs of your local area. Perhaps your long-term clients recognize this, too.

But how about potential clients you've yet to meet – those curious internet viewers who might be your next buying or selling customers?

Community pages are the perfect advertisement for your expert local knowledge. Go into specific detail and, if possible, share insights from your personal experiences in the area. The more unique you make your content, the more you will stand out as an authoritative voice in the areas that you serve. You'll rise above the competition in your location in no time.

Community pages make you a trusted partner for property buyers and sellers alike.

Well-crafted community pages provide useful information for real estate buyers and sellers alike.

For buyers, community pages should serve as a dependable insider's look into the town, city, or neighborhood. Your knowledge of your hometown's housing market, neighborhood profiles, and top attractions translates into a practical guide that can make their home shopping a more pleasant experience.

Community pages are useful for people who already own homes in your area, too. When the time comes for them to sell their property, they can turn to your website for information on current home prices and other prevailing market conditions. The highlights and insights you share about the local community will also prove useful when they research on selling points they want to use to attract buyers.

Comprehensive community page content makes you easier to find on the internet.

How well your online presence helps your business depends, first and foremost, on how visible you are to internet users. Infusing relevant, high-quality content with strategic keywords pays dividends in terms of boosting your website's search engine optimization (SEO) results.

Simply put, by adding more pages on your website to include high-ranking search terms, you improve your chances of being the top result when people search for real estate information about your area.

Maintaining community pages aids your continuous learning and development as both a real estate professional and a local citizen.

Putting together a content-rich community page – even if only as a content editor, in case you delegate writing tasks to others – gives you an opportunity to revisit your existing bank of knowledge, as well as to update it with new facts and ideas. After all, every community evolves over time, and so should you, the local community expert.
Types of Community Pages
The style and content of your real estate community page may vary, depending on the locale that you serve. Here are three common types of community pages used in real estate agent websites, according to geographic scope:
By county

Larger agent teams or brokerage firms that operate in larger areas cover a lot of ground with community pages that describe real estate opportunities on a county-wide scope. While faster to generate, the downside to this approach is not being able to tackle more details on a more localized scale.

By city, town, or municipality

Agents that serve statewide territories find this type of community page useful. This scope of coverage provides adequately detailed information, especially on little-known suburban municipalities that surround more popular metropolitan centers.

By neighborhood or district

Pages like these are where a local agent's personal knowledge and experience in a community can really make a difference. At this level, information such as neighborhood profiles and local highlights are more obscure, so use these pages to add some useful new information on the internet, while also boosting your business opportunities.
4 Important Elements That Your Community Pages Must Feature
Good copy

The best community pages are built around substantial content. When done right, your pages should make total strangers feel as if they are walking the streets and seeing the sights with their own eyes.

This doesn't mean you should overload these pages with chapter upon chapter of text, however. Good real estate copywriting strikes the balance between being comprehensive and being concise.

In a nutshell, your real estate community should cover include:

A descriptive local profile (demographics, type of market, etc.)
An up-to-date market overview with relevant statistics
An overview of the architectural styles that buyers can find in the area
The different types of properties that buyers can purchase, such as residential, investment, and acreage
Proximity to main urban centers and popular locations
Information on local schools
Places, events, and activities of special interest

High quality photos and video

Today's internet landscape is made rich by the abundance of high-resolution visual content. Text is not the only element that makes websites useful; in fact, effective imagery is usually what catches attention first and what can cause casual or random visitors to linger and engage with more content.

IDX features

Community pages are a great way to maximize the multitude of IDX tools and features that modern real estate professionals are lucky to have at their disposal.

IDX solutions that will enrich your real estate community pages include:

Featured property listings with real-time updating functions
Quick search fields
Interactive map search tools
Lead generation forms

Calls to action and contact forms

Productive real estate agent-client relationships always begin with just one message.

When you put together your community page, be sure to prominently display your primary contact numbers and email address. Add a brief note that encourages readers to send their feedback or inquiries soon after they're done reading your content.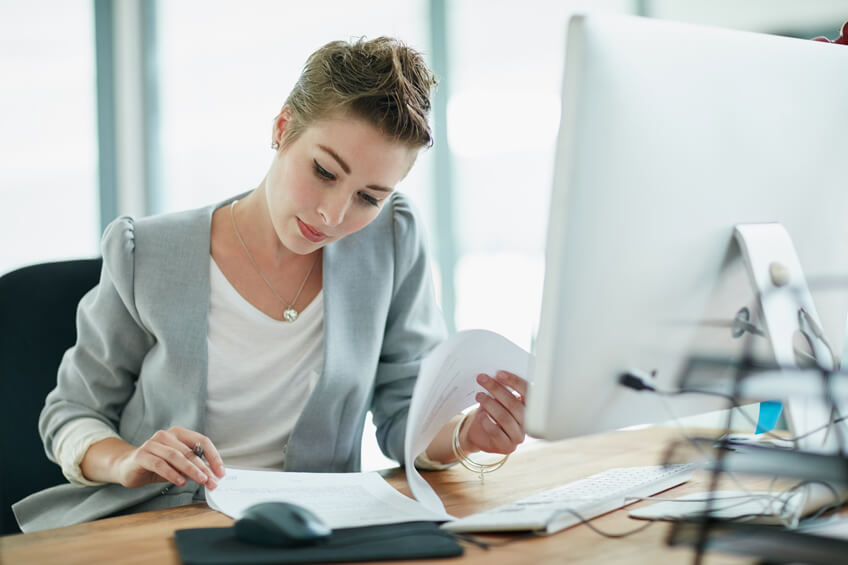 Top DOs and DON'Ts When Building Your Community Pages
DO stick to the facts. While you want to draw attention to your community, you also don't want to make bold, inaccurate claims that will make people question your credibility as a local resource.

DON'T just copy from Wikipedia and other internet sources. Sure, it makes the job easy, but copying and pasting existing content is always a bad look, even when using content published in the public domain. Original content will always make you more impressive and trustworthy to your website users' eyes.

DO keep content current. Real estate is a dynamic field, so review your community pages regularly to check if you need to tweak a few facts and figures. This is especially true when you include real estate pricing information in your community pages.

DON'T forget about social media. Get more eyeballs on your community pages by regularly featuring them on your social media posts. If your followers enjoy reading them, you stand a better chance of having your community pages shared on those convenient and high-traffic platforms.

DO make everyone feel welcome in your communities. The goal with effective real estate community pages is to make anyone that reads them interested to move into the locations they describe. There are instances when this is more aspirational than practical (i.e. luxury markets), but you can use good copy to make even these high-end communities feel welcoming rather than restrictive.
Do you want to learn more about how to make your real estate agent website a more powerful marketing tool? Agent Image is the partner you can trust on this journey. We offer more than eye-catching and award-winning website designs; we also help you put together a compelling strategy that can take your business to the next level.
Contact our expert designers and marketing strategists for your free consultation today. Our lines are always open at 800.979.5799.
Did you enjoy reading this article?
Sign up for more updates with our Agent Intelligence Newsletter!
We are committed to protecting your privacy.
Real Estate Websites for Agents
Learn which package works best for you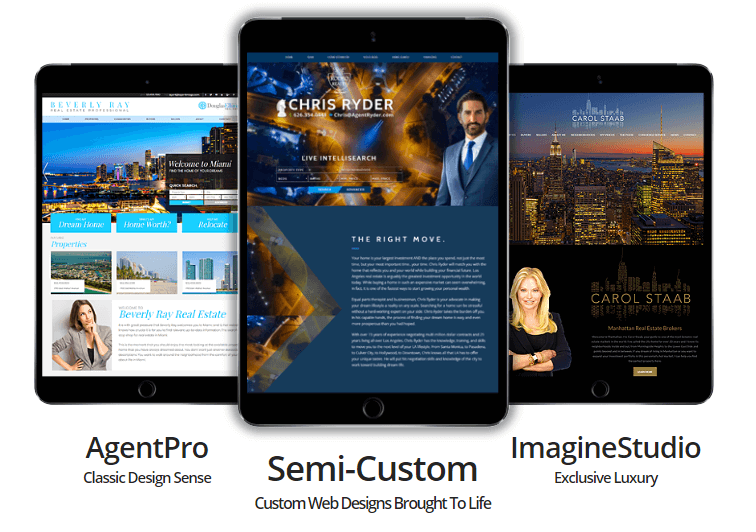 Learn More