How to Build Your Brand
Creating a brand for your real estate website may be the single most important thing you'll ever do as a real estate professional. For starters, branding is all about the image you project on clients and prospects that will determine whether or not they will continue or begin to do business with you. Just ask any of the multinationals who spend billions of dollars on their corporate identity each year, and they will all tell you that branding yourself the right way will spell the difference between success and failure.
You may not even know it, but everyone in the real estate business already has a brand. The best way to build it is to take a good look at your strengths: What are your specific skills? What kind of knowledge can you bring to the table? How can you promote these characteristics? Remember, the textbook definition of a good brand is one that inspires a positive emotional response. It should be something consumers can relate to and identify with. Keeping your brand relevant to them is crucial because it will come into play during that all-important decision-making stage between two or more agents.
To give you an advantage, it always pays to show how your brand differs from the competition. Avoid clichés such as "I've got the key to your dream home" or "I'm a professional you can trust". Anybody can make those claims and therefore do not make an emotional impact on your prospects. What they want to hear is you talking about your knowledge of transactions, your people skills, your areas of expertise, the number of testimonials you've received, how much of your business is by referral and the systems you have in place.
Building your brand doesn't end when you close a deal. Maintaining a relationship with your client is all about their experience with you and how well you service them. Therefore, always make sure you deliver on your promises and claims. If your selling point is efficiency and speed, then make sure you are quick to return their calls and act on their needs. If your claim is high integrity, then see to it that you never renege on a promise. Stick to what you're good at and always be consistent. Everyone is unique. Your strengths and consistency at delivering are what differentiates you from the competition and will ultimately build your brand.
Once you have established yourself as a brand, add some finishing touches to your website that will make you stand out. For example, Agent Image offers a "favicon" – those little custom icons that sometimes appear in your browser's URL window when you're browsing through particular sites or pages. A favicon helps brand a specific site or page, making it more distinctive. Think of it as that little extra finishing touch that emphasizes your brand and personalizes your site further.
For more info, contact support(at)agentimage(dotted)com or call 1.800.492.6777 x 560.
Did you enjoy reading this article?
Sign up for more updates with our Agent Intelligence Newsletter!
We are committed to protecting your privacy.
Real Estate Websites for Agents
Learn which package works best for you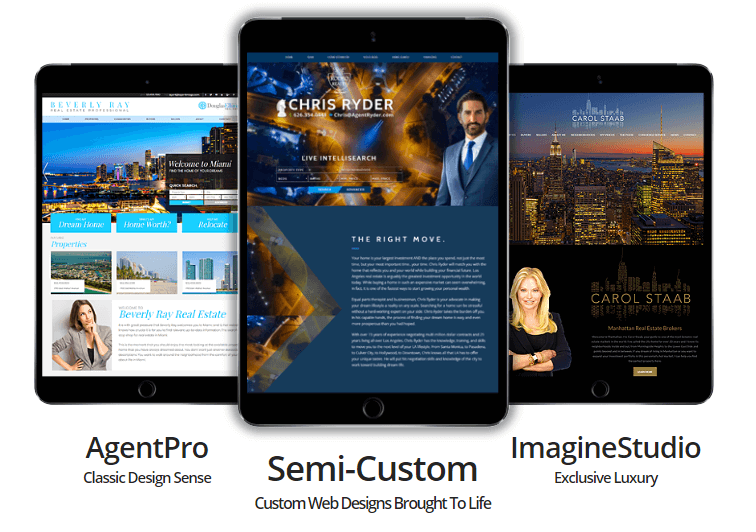 Learn More