How to Turn a Personal Real Estate Website into a Lead Generation Machine
Real estate agents are sharply divided about investing in a personal website.
Naysayers believe there's no need to: why spend a fortune on a custom-made website when some platforms allow you to create one for free? They also argue that personal sites only work for celebrity agents who are already giants of the industry, such as those who appear on Bravo and HGTV programs. Likewise, many say that listing sites like Zillow and Trulia have all but made realtor websites obsolete.
Supporters of personal websites, on the other hand, think it's a must in today's digital-first world. After all, 90% of buyers look at properties online before making a purchase. What's more, having a website signifies digital savviness, a vital skill given how COVID-19 upended the way people buy and sell houses.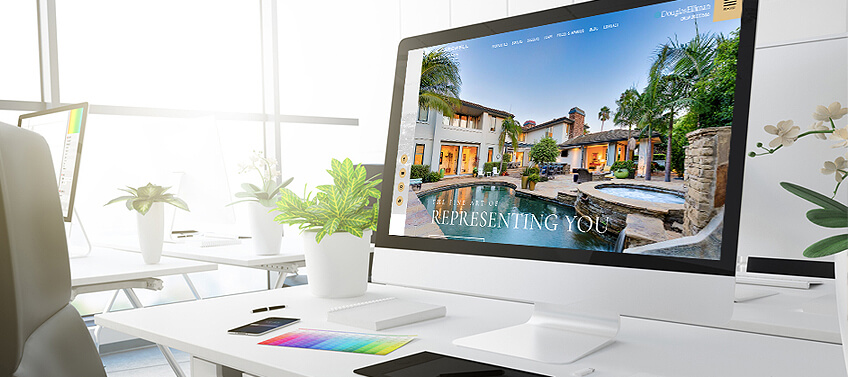 Judging from the influx of clients Agent Image received over the pandemic, it's clear that realtors need and want personalized websites. And the numbers more than justify why.
In an article from Inman.com, an agent shared that his website generates between 80 to 100 inquiries a day. In that same piece, a resource person describes free website platforms as: "…horrible for traffic, let alone for leads."
Of course, one shouldn't forget that agent websites are marketing tools; if you want to turn your site into a lead magnet, you have to invest time, effort, and money into it. The idea of "build it and they will come" doesn't apply to the world wide web—it's simply too expansive.
Simply put, you can't generate leads if people can't find your website online. To help boost your site's visibility, Agent Image offers these tips:
Make it mobile-friendly
2016 was the first year that mobile browsing topped desktop usage, with the two splitting global website traffic 51.2% to 48.7%. In 2020, 68% of all website visits now come from a mobile device. Over and above having a website, real estate agents must also consider user experience; if their site is unoptimized for mobile devices, it might lose valuable website traffic and therefore potential leads. When talking with a web developer, be sure to ask if their design will be mobile responsive, i.e. if the elements will automatically resize depending on the size of a device's screen.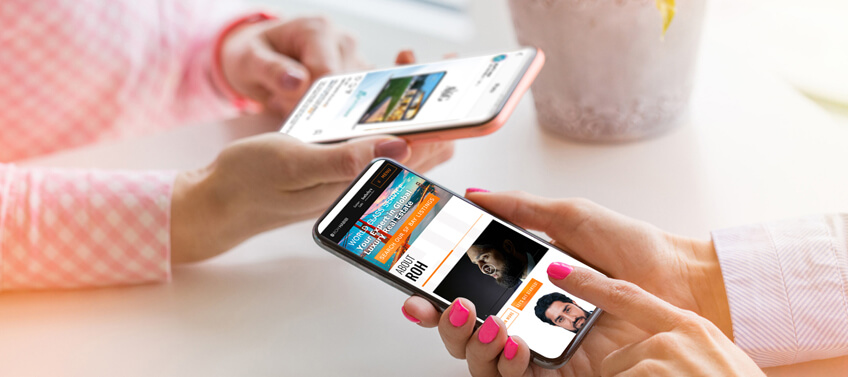 Offer valuable content
Digital marketing has always been a battle for eyeballs and clicks. Unfortunately, there are millions of agent websites online you have to contend with—sometimes even within your own brokerage. If you really want to stand out from the crowd, you need to constantly populate your website with content that buyers and sellers need. For instance, you can blog regularly to highlight the kind of lifestyle a neighborhood offers or to share tips on effectively staging a property. You may also create detailed community pages that tell buyers everything they need to know about a given area, including real estate options, cost of living, and nearby attractions. Doing so establishes you as an expert in your real estate market and helps you rank higher in Google search results.
Make it search optimized
All Google queries start with keyword search and if your website can anticipate what those search phrases are, you have a much greater chance of receiving web traffic. This is the art and science of search engine optimization or SEO, and it is an essential part of attracting leads to your site. At its core, SEO involves strategically incorporating keywords into your website's copy and metadata, making it easier for Google to index and display it in search results. It also entails setting up your Google My Business profile, which creates a listing for your brokerage complete with your phone number, address, and customer reviews. All told, the goal of SEO is to help you become the top result in Google searches, as 71% of all clicks come from the first page of search results.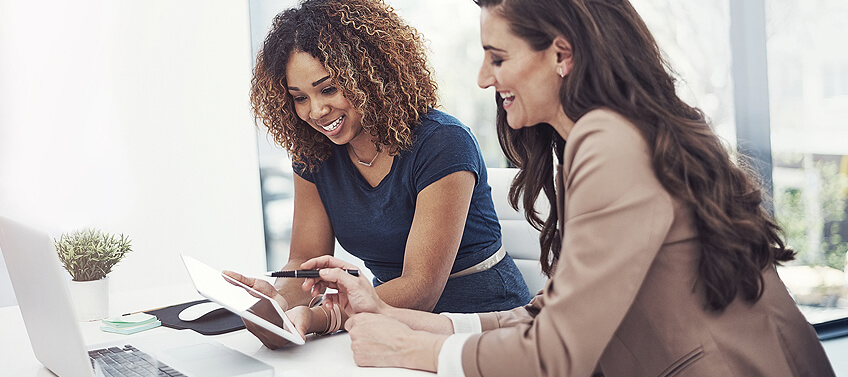 Drive traffic to your site
If quality content generates organic or free traffic for your website, paid advertising can help skyrocket its exposure. There are many ways to promote your agent site online and many of them operate on a cost-per-click model. Another key benefit is that you can target ads to people who fit your ideal buyer or seller profile, thus optimizing your marketing budget. Google search ads, for example, appear atop search results and are triggered when people type in a keyword related to your service or locale. Given Facebook's ubiquity, you should also consider running sponsored posts that promote your site or one of your listings. Take a look at remarketing, too, which shows your ads again to people who've visited your site without interacting with it.
Use click magnets
Visitors typically aren't converted into leads the first time they visit your site, but that doesn't mean you can't groom them into being future clients. What you can do is offer them something free and useful as a gift, which experts call "click magnets." For example, you can offer a downloadable guide for first-time home buyers or a weekly newsletter that highlights new listings. In exchange, however, people must share their email address or contact number when they sign up for freebies. In effect, they become warm leads that you can feed into your sales pipeline and up-sell to in the weeks or months ahead.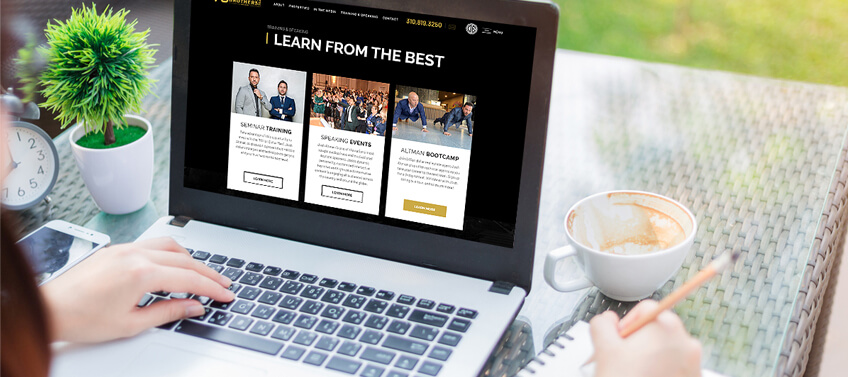 Have calls-to-action on your site
Calls-to-action (CTAs) are an important but oft-overlooked part of a website. In a nutshell, calls-to-action entice visitors to take your desired action, whether that's scheduling a call or getting a free home valuation. That said, some tips and tricks can make your CTAs more effective at attracting leads. For starters, be sure to make your CTA buttons above the fold, i.e. visible in the upper half of your page without having to scroll down further. As for the text, make sure to use active words and communicate the benefit clearly and with urgency (e.g. "Get The Free Guide Today"). To make your CTA stand out, you should also choose a striking color for the button.
If you'd like to develop your own realtor website with the help of an expert, give Agent Image a call at 1.800.979.5799 or send a message here for a free consultation.
Did you enjoy reading this article?
Sign up for more updates with our Agent Intelligence Newsletter!
We are committed to protecting your privacy.
Real Estate Websites for Agents
Learn which package works best for you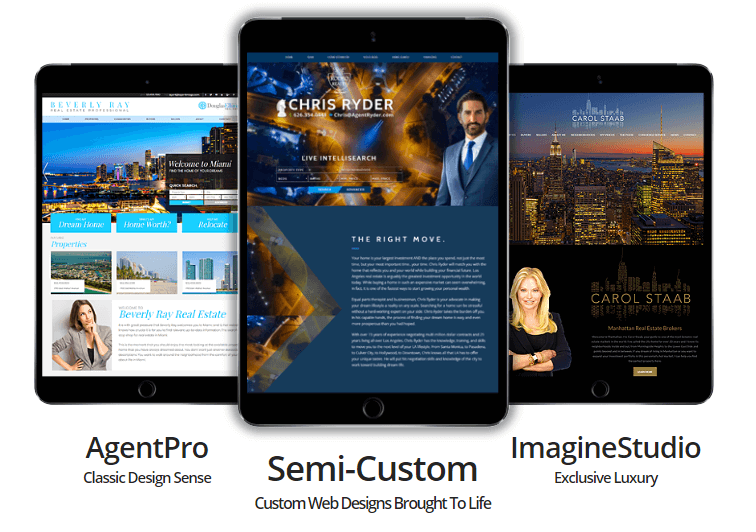 Learn More