Make Your Customers Come Back For More
Things to consider when reaching out to your market.
As any agent will tell you, having an extensive database of customers doesn't necessarily translate to actual sales. In fact, the more customers you have, the harder it is to keep track and develop a strategy that enables you to communicate with them on a regular basis. In 2006, only 32% of consumers used the same agent a second time. To make things worse, that number declined to 26% in 2009. Why is this? And more importantly, what can you do to boost repeat business among your clients?
Back in the day, devising a tried and tested strategy of touching base with your customers was simpler given the lack of options. Today, the challenge we face is applying a consistent approach using the technology and resources we now have available to us. With a smorgasbord of options available to you, you need to reach out to your market the way 21st century consumers expect: use every medium available, from social media like Facebook and Twitter, to email, to postcards and phone calls.
Since 53% of new business comes from referrals, past clients, family and friends are your greatest source for new business. As much as possible, you always want your presence to be felt by those in your social network, so always have something to say. Involvement in social media, like Facebook or Twitter, can help you see exactly what your contacts are posting or tweeting about, allowing you to communicate and join in the action. Offering them relevant information, such as the lowdown on what's currently going on in their neighborhood always helps.
Once you've perfected this, it's all about maintaining your relationship with your clients – and that means checking up on them regularly. Don't let infrequent follow ups lead to lost opportunities. Engage your database, and discover a wealth of future business.
Last but not least, always plan ahead. It is vital that you avoid communicating with your clients at the last minute and give them a heads up long before the transaction. Be prepared for your meetings and bring probing questions that put you ahead of the competition. All in all, it's how and how often you reach out to your database that will help them remember you when the time comes.
Did you enjoy reading this article?
Sign up for more updates with our Agent Intelligence Newsletter!
We are committed to protecting your privacy.
Real Estate Websites for Agents
Learn which package works best for you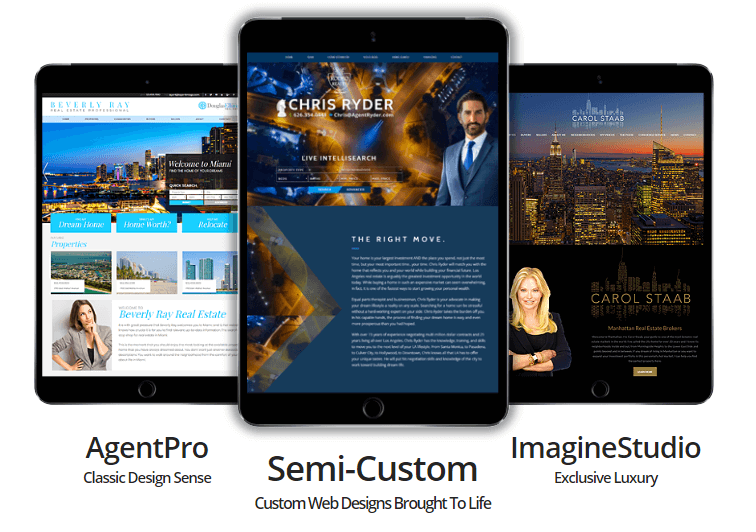 Learn More