Maximize the Impact of Your Press Release
Want to drive more traffic to your agent website? A professionally-written and keyword optimized Press Release is one of the easiest ways to boost your ranking in search engine like Google, Yahoo and Bing.
You can include images, links and even real estate videos in your press releases, earning you a higher place in search results when people search for you or your industry. Here are useful tips on how to make the most out of your killer press release.
(Update: Agent Image TV is no longer offering video services. If you are looking for real estate website and marketing services, please visit www.agentimage.com.)
Include keyword links to specific landing pages on your website. Know what keywords your market will probably use when searching for services related to your industry or area of expertise. Use those keywords to optimize your press release.
Make heads turn with your headline. The title of your press release should be interesting enough to make news readers and site visitors read the whole entry. Use your first paragraph for your most important information: —who or what, when, where and why.
Keep it short. You may have heard it all in journalism class—the inverted pyramid, the 5 Ws. You may have even seen it on bumper stickers—KISS (Keep it Simple, Silly/Stupid). Yes, there is truth in the cliché "short and sweet".
Incorporate specific promo codes if possible. You can offer prospects a special courtesy service or free consultation by mentioning a promo code on your press release. That way, you can track where your site visitors come from —in this case, from your press release link.
Put your contact information. At the end of an online press release, a contact person is identified. Put your name, office number, mobile number, business email address and the url of your real estate website. You can even provide links to your company's Facebook and Twitter account on your closing sentence.
Add a News and Announcements page on your site. This way you can publish and archive all your press release links and events schedule in one place. See this sample.
Check out our professional real estate press release service to help your website get on the first pages of search results. Feel free to call us at 800.635.1231 for more info.
Did you enjoy reading this article?
Sign up for more updates with our Agent Intelligence Newsletter!
We are committed to protecting your privacy.
Real Estate Websites for Agents
Learn which package works best for you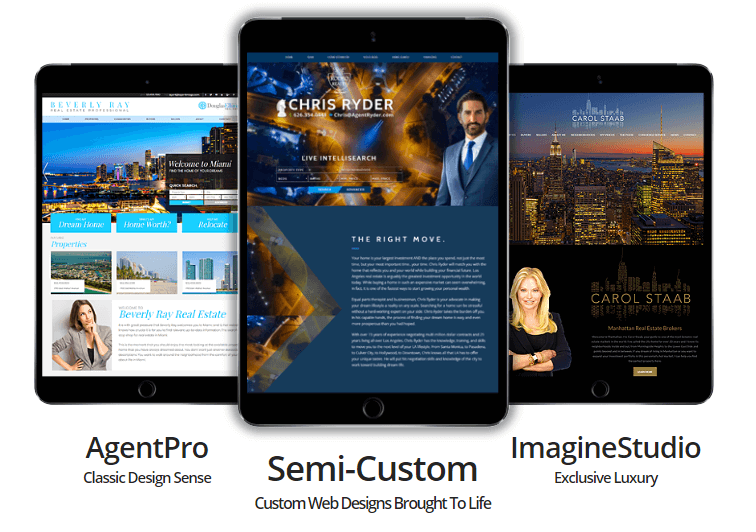 Learn More